MAINZ, Germany — What should be done with Adolf Hitler's birthplace? It's a question that's plagued Austrian authorities for years.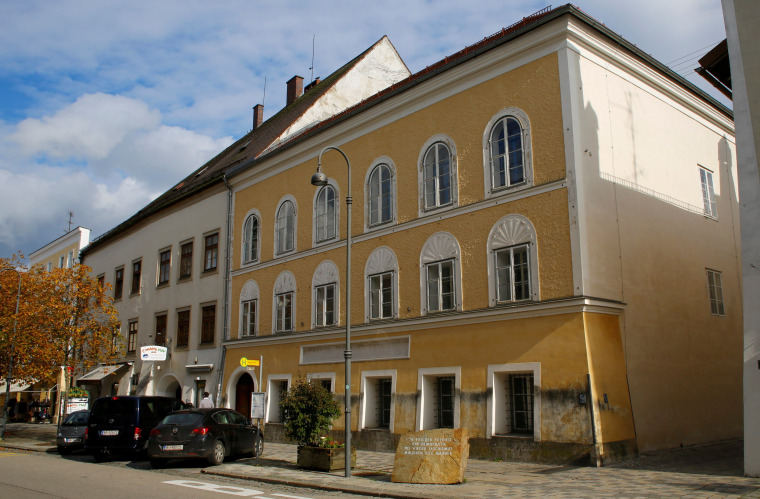 Jewish and anti-fascist groups support tearing down the yellow-fronted, three-story house in the town of Braunau am Inn, to stop it becoming a shrine for neo-Nazis.
But some historians say it should be preserved as one of the few surviving sites linked to the dictator.
Officials finally think they've come up with a compromise. They plan to remodel the building beyond recognition and turn it into a care home for disabled people.
"Instead of demolishing history, we want to create an antithesis to the Nazi regime," said Josef Puehringer, governor of the state of Upper Austria.
The issue had become so vexing for authorities that they set up a 13-member panel to come up with suggestions on what to do with the troublesome building.
One idea mooted in October called for the building to be destroyed altogether, but this was rejected in favor of the current plan.
"Its old identity will not be recognizable any longer," Puehringer said.
Part of the problem was that the building's owner, a retired woman named Gerlinde Pommer, has turned down several offers by the state to buy the 8,600-square feet house.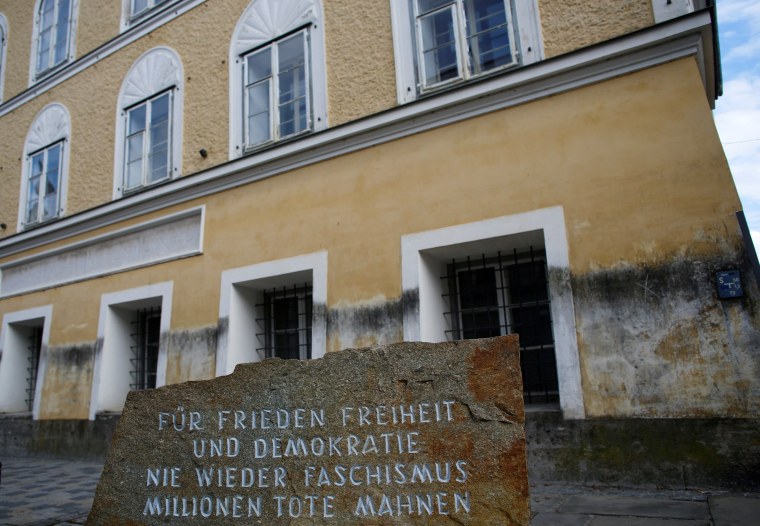 This logjam was freed Wednesday after Austria's lower house of parliament passed a law effectively forcing Pommer to sell the property.
The bill must now be passed by the upper house, which is expected to be a formality, according to Reuters.
The local government had been renting the house from Pommer and was using it as a center for people with disabilities. The compulsory purchase order will not only allow that to continue, but also for the house to be extensively renovated.
Every year on Hitler's birthday, anti-fascist groups and locals gather to demonstrate next to a memorial stone in front of the building that reads: "For Peace, Freedom and Democracy. Never Again Fascism, Millions of Dead Warn."