Five people cheated death when a jet carrying a Brazilian soccer team crashed in a mountainous part of Colombia — and where they were sitting could help explain why they survived.
"It is surprising" that anyone survived, U.K.-based aviation analyst Alex Macheras said. "How this aircraft impacted, where the impact actually took place or happened. They are all determining factors as to the outcome of it."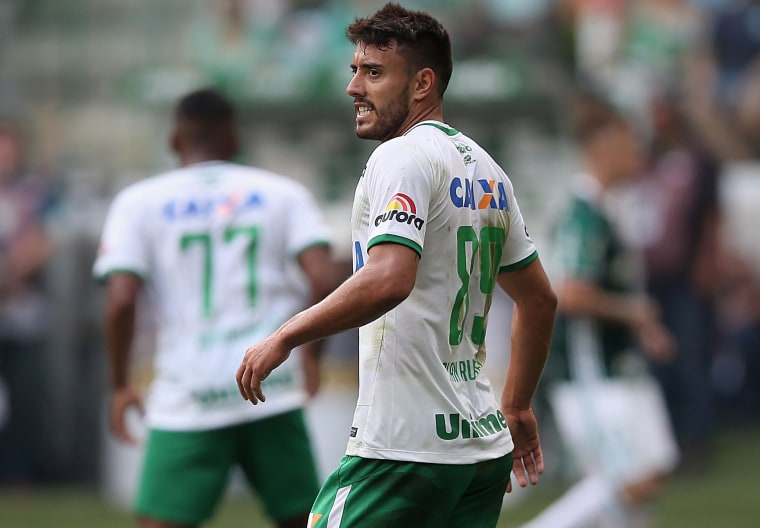 The doomed Avro RJ85 aircraft was carrying the Chapecoense soccer team when it came down late Monday night around 18 miles from Jose Maria Cordova International Airport in Medellin.
The best seat for survival?
A project carried out by Popular Mechanics magazine nine years ago looked at all crashes since 1971 found that people in the rear seats of a plane had a 40 percent greater chance of surviving than passengers toward the front.
Ed Galea, a professor and fire safety research group leader at London's University of Greenwich, found that seating arrangements can help people escape the aircraft safely after the initial impact.
Published in 2011, Galea's analysis concluded that seats close to the rear of the plane and aisle seats were generally safer after analyzing more than 100 plane crashes and interviewing 1,900 survivors.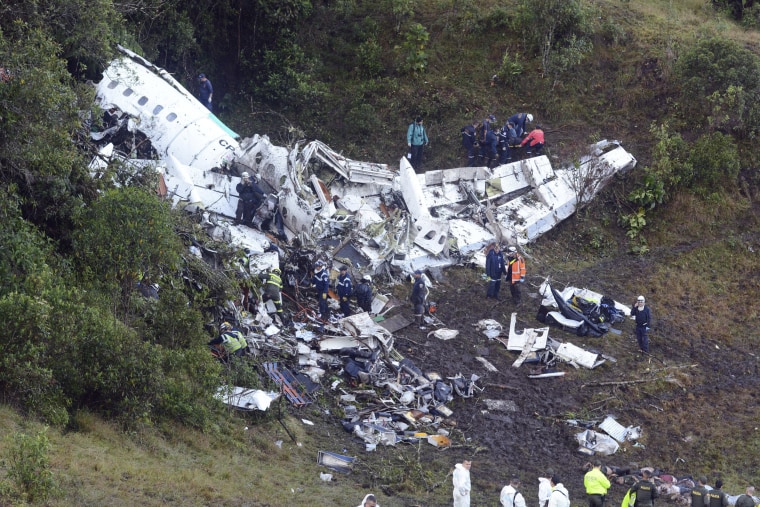 Those sitting five rows from an exit were the most likely to escape, he found.
Galea also suggested that passengers practice how to open their seat belt and count the rows to their nearest exit before take-off. This way, if a cabin fills with smoke, passengers can feel their way to an exit.
Given that the plane was about to land, Macheras believes it likely was in a controlled descent and did not simply fall out of the sky. And with the crew still in control, that increases the passengers' chances for survival, he said.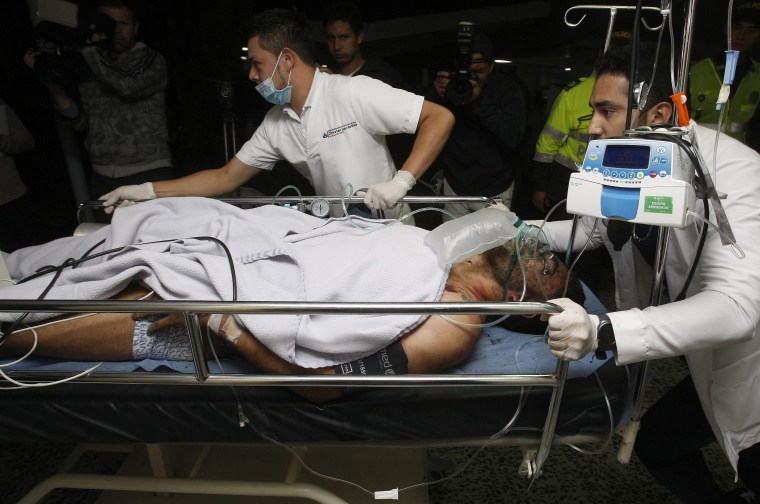 Still, Macheras is not entirely convinced that where the survivors were sitting was the key to their survival. He said there are so many variables involved in any plane crash.
"It completely depends as no crash is the same," he said. "Passengers should not be specifically choosing to sit somewhere in the hopes that they survive a crash."
PHOTOS: Rescuers Search Wreckage of Plane Crash in Colombia
Statistics do seem to bear out the fact that when crashes happen, survival is more likely on a larger aircraft, Marcheras said.
He said that is most likely because larger fuselages are able to withstand greater impacts.
Keep your ears open
Macheras said the best way to increase your chances of making it safely out of an crash is to listen to the cabin crew, keep aisles and gangways clear and to remain calm.
"That safety briefing is as key as ever," Macheras said. "Many don't seem to listen to it. They never know when it's going to become handy as such but luckily it's not too often because air travel is very safe."
It's also important to note that the vast majority of aircraft crashes do not result in fatalities, according to oft-quoted research by the National Transport Safety Board from 2001.
"In terms of aviation incidents and accidents on the whole, the main thing to increase your likelihood of survival is to listen... it is to watch the safety briefing before takeoff, it is to locate your nearest exit, it's to adopt the brace position when instructed to and to follow all the instructions of the crew," Macheras said.