A huge dust storm bigger than the United Kingdom has swept across South Australia as recovery efforts continue following devastating bushfires.
According to the Bureau of Meteorology, South Australia, the dust extended to New South Wales and Victoria, covering an estimated area of 275,000 square km (170,000 square miles). The U.K. has a surface area of 242,000 square km (150 square miles).
The storm came as a cold front moved across South Australia, picking up dry soil from the ground before raising it into the atmosphere and turning skies orange.
The huge wall of dust engulfed towns after weeks of extreme heat and prolonged drought fueled large-scale fires that killed dozens of people, destroyed more than 2,500 homes and left more than 12 million acres of land scorched.
Australia is battling some of the worst wildfires in its history, with scientists warning the current blazes threaten to reshape Australia's ecology - even in places where plants and animals have adapted to yearly fires.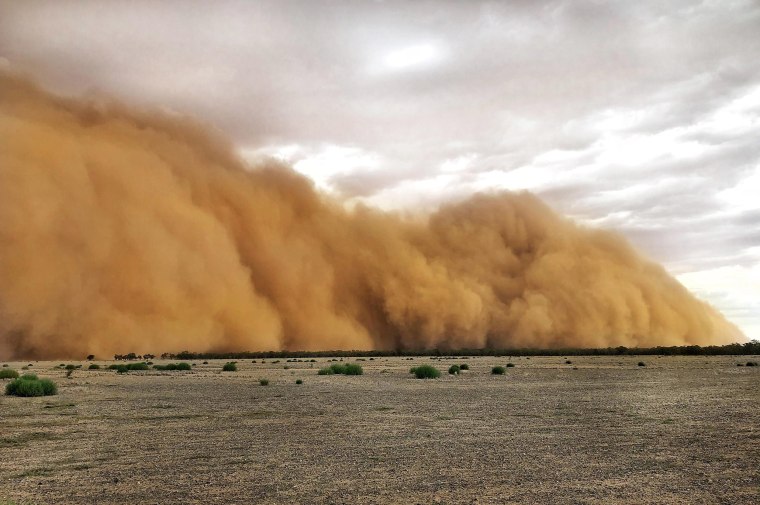 These fires are providing an insight into the kinds of natural disasters that can be exacerbated by climate change, according to Sarah Perkins-Kirkpatrick, a climate scientist at the Climate Change Research Centre at the University of New South Wales in Sydney.