TEL AVIV, Israel — Israel's pro-settlement nationalists have been buoyed by the progress of a contentious bill that would retroactively legalize settlements built on private Palestinian land in the West Bank.
The bill gained preliminary approval earlier this month but it still must pass three more votes in parliament — meaning it could be watered down or get stuck in various committees.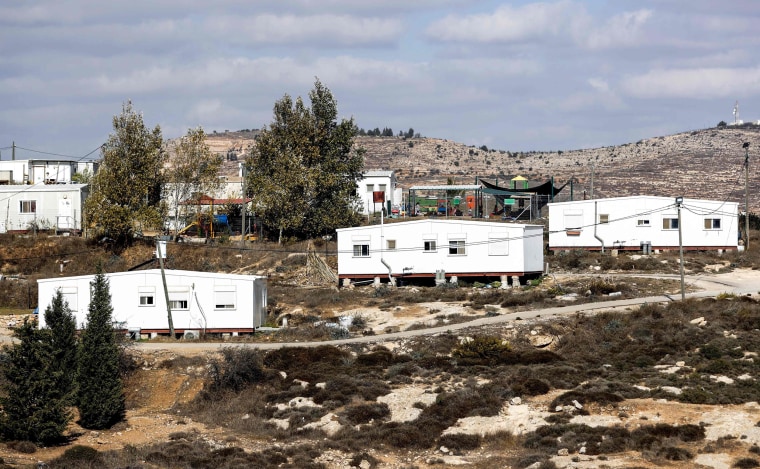 Israel's Supreme Court ruled in 2014 that the 1990s-built settlement of Amona was constructed on private Palestinian land. A court-imposed deadline for the evacuation and demolition of the illegally-built outpost looms on Dec. 25.
Palestinians and the international community view settlements as illegal or illegitimate and an obstacle to Palestinian statehood which is critical to the "two-state solution" favored by the U.S.
According to the new Regulations Bill, Palestinians would be paid compensation or given alternative land, an offer they refuse to accept.
Ibrahim Yacoub, a 56-year-old Palestinian farmer who owns nine acres of land in the Amona settlement, said the move by Israel's parliament is not just politics, it's personal.
"The occupation stole my land in 1996," said Yacoub. He said it all started when the settlers put a water tanker near his land. According to Yacoub, he complained to the Israeli police, but nothing happened.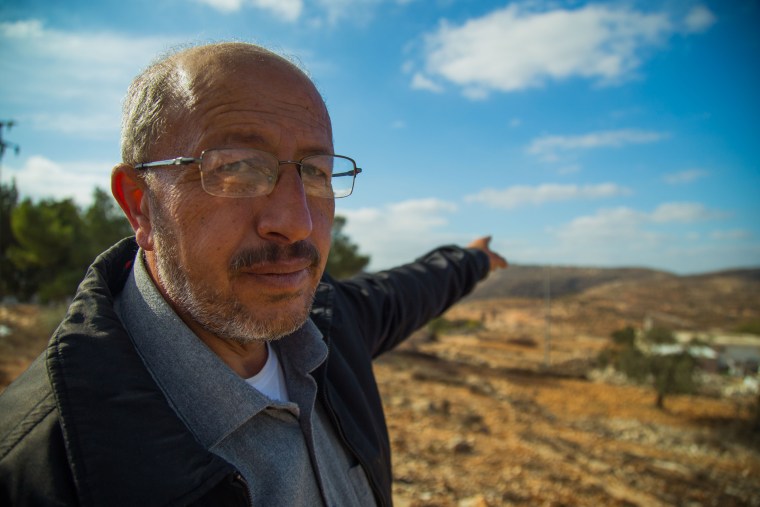 Eventually his land was covered by settlers' caravans and they put in roads, water, and electricity and effectively took his land.
Yacoub said the land was the main source of food for his family because he grew vegetables and raised livestock on it.
He added: "This land is like a heart for my family, if you take the heart from the body you will die. This land is five generations in our family, we have stories and memories ... about this land."
Yesh Din, a non-profit Israeli organization that works to improve human rights in the Occupied Territories, petitioned the Israeli government on behalf of 10 Palestinian landowners.
"Amona now is the largest unauthorized outpost in the West Bank, it is also one of the most clear-cut cases that this is private registered land owned by Palestinians," said Gilad Grossman, a spokesman for Yesh Din. "So there is no argument who the land belongs to and there is no argument that this is illegal.
But Eli Greenberg, a 43-year-old biblical scholar and settler who lives in the Amona settlement with his wife and eight children, sees things differently.
"We are here to stay," said Greenberg, who moved to the area 13 years ago. "We love the place, we came here, we put our best years here and we have no intention of going away." Approximately 300 settlers live in Amona, including 200 children.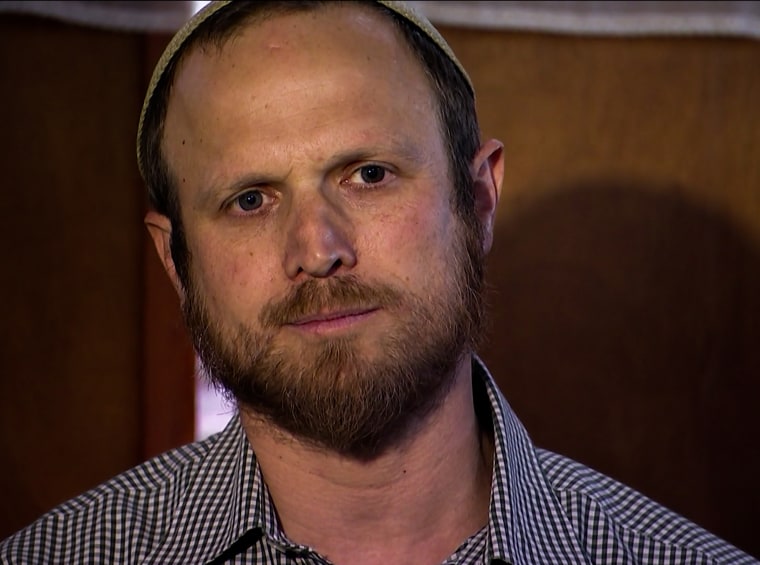 For Greenberg, the issue is a religious one.
"I'm an Orthodox Jew, I believe in the Bible, I believe in God and as Jews, decedents of Isaac, Abraham and Jacob who were forcefully removed from this place. For me, basically, it is coming home to our homeland," he said.
Israel's right-wing, including Prime Minister Benjamin Netanyahu, have bben emboldened by by President-elect Donald Trump's victory because they believe he is staunchly pro-Israel and he has surrounded himself with a group of hawkish Israel advisers.
One of those advisers Jason Greenblatt, an Orthodox Jew who is one of Trump's lawyers and has no formal foreign policy training, told an Israeli station after the election that his boss does not view West Bank settlements as an obstacle to peace.
In the wake of Trump's win, Israeli hard-liners have renewed calls to ditch the "two-state solution." Israel's Defense Minister Avigdor Lieberman went so far last week as to say that Israel should seek a deal with Trump to allow expanded construction in major West Bank settlements, a sharp break from U.S. policy.
Members of Jewish Home, a nationalist party affiliated with the settler movement, sponsored the new legislation. They say the affected residents have lived in these homes for years and should not be uprooted.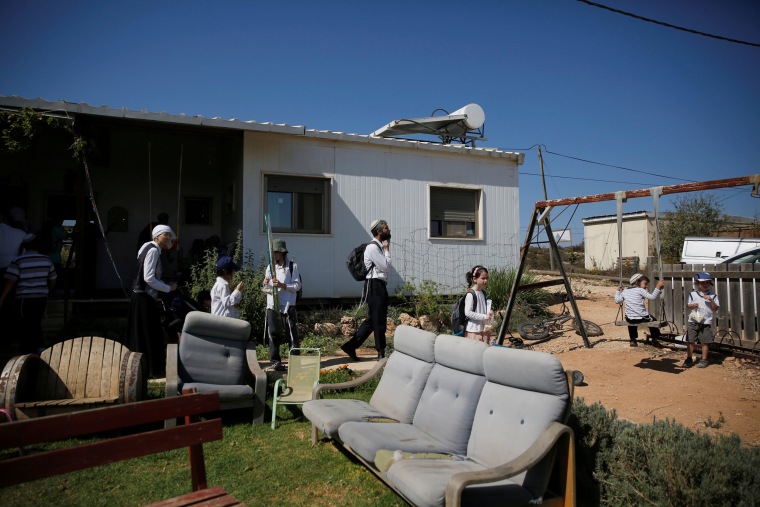 Opponents say the bill is illegal and is a dangerous attempt to override the nation's highest court. Israel's attorney general, who was appointed by Netanyahu, has said he will not be able to defend it in court.
"Never in the history of the state of Israel, never, did the Knesset vote totally against the state's laws, the rule of law and international law," opposition leader Isaac Herzog said. "This is a law that recognizes robbery and theft."
The State Department has said it was "deeply concerned" about the legislation. Spokeswoman Elizabeth Trudeau called it an "unprecedented" step that would break from previous Israeli policies.
"This legislation would be a dramatic advancement of the settlement enterprise, which is already gravely endangering the prospects for a two-state solution," she said.
As the Dec. 25 deadline for the settlers to evacuate looms, Yacoub hopes he can fulfill his dream to get the land his family has owned for five generations back.
"I won the case in court and I must take my land back," said Yacoub. "Israel claims it is a democratic country so I don't understand why, if the high court ruled that the land belongs to me, why is the government trying to go around this law? The Israeli government doesn't want to respect this law."
For his part, Greenberg doesn't intend to go anywhere. "I'm sure that we will be here after the 25th of December," he said.