Libya suffered massive destruction this week, as entire neighborhoods were swept away or submerged in floods that are feared to have killed thousands in the country's east.
Tens of thousands of people have been displaced and thousands more are missing in the Mediterranean port city of Derna alone.
Satellite images from before and after the floods illustrate the disaster: What were once playing fields, farmlands, schools, suburban streets and graveyards are now destroyed or covered in brown sludge.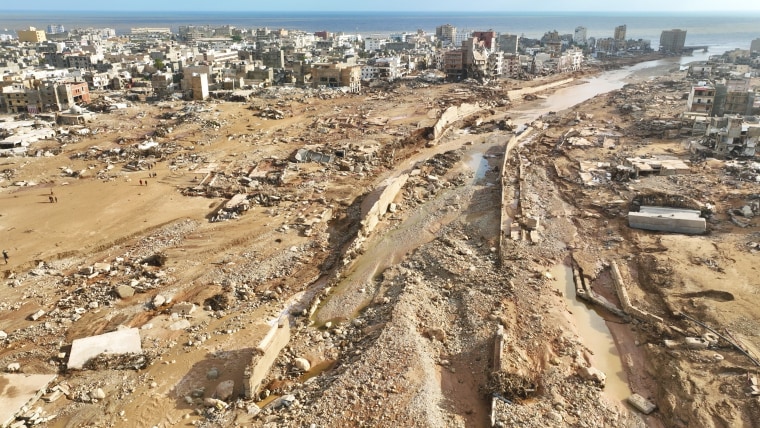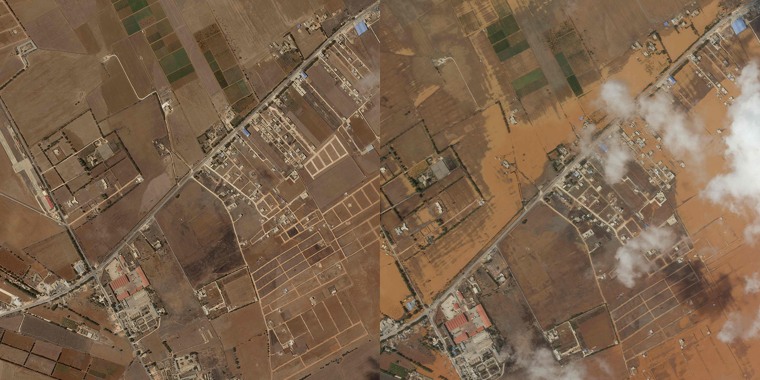 Derna, a city of around 100,000 people on Libya's north coast, faced the worst of the destruction when two dams collapsed this week in the face of huge rainfall caused by the Mediterranean storm, Daniel.
That caused the Wadi Derna River to swell to several times its normal level and left the city to face what has been described as 23-foot-high waves.
Derna is the capital of the wider Derna district and is known for its historic medina district, with several famous mosques, a synagogue and a Catholic church.
One local official estimated that a quarter of the entire city is now gone.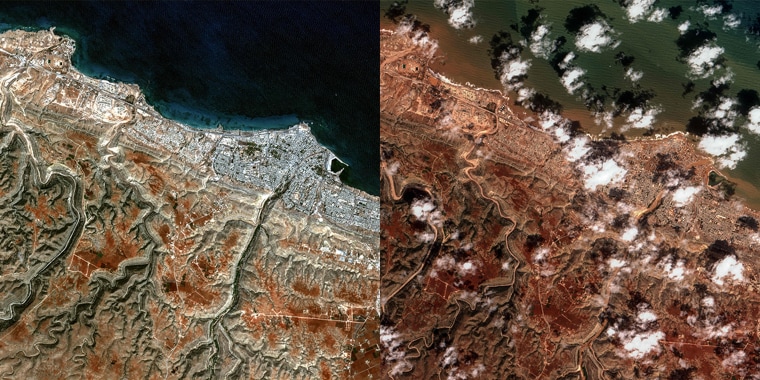 An enormous aid operation is underway, with President Joe Biden among the world leaders to have pledged support.
But that complex process is made even more difficult by internal conflict and divisions.
The natural disaster comes after years of political and military turmoil in Libya since the downfall of Moammar Gadhafi in 2011.
Derna was taken by Islamic State militant group fighters in 2014 before a rival Islamist militia, the Shura Council of Mujahideen in Derna, took control in 2015.
After a lengthy siege and battle, Khalifa Hifter and his Libyan National Army took control of Derna in 2018, stamping out what was described as the last pocket of resistance to his rule in the east of the country.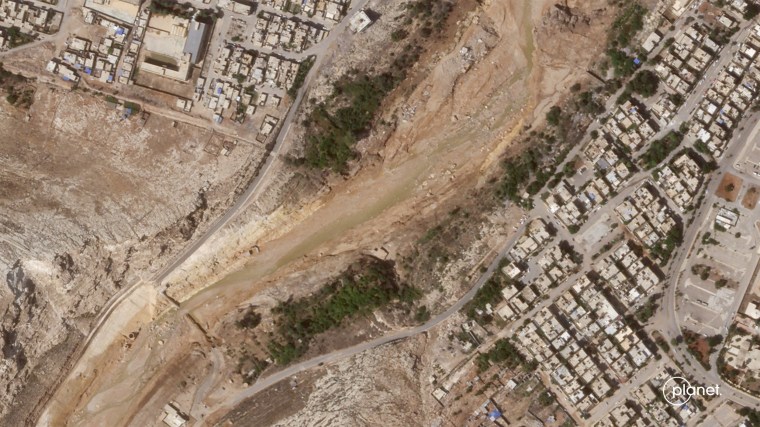 A collapse in the dams on the Wadi Derna was flagged as a potential risk by academics last year.
A study from the Sebha University Journal of Pure and Applied Sciences warned that a flash flood could spell disaster for the area.
The report called for "immediate" action from authorities, according to the Libyan News Agency, including periodic maintenance of the dams.
The researchers accurately predicted that homes could be damaged or destroyed in the event of a flood.