MOSCOW — Russia's state internet watchdog added social network LinkedIn to its official blacklist on Thursday.
All of the country's internet providers are obliged to enact the ban, Roskomnadzor said on its website.
However, LinkedIn appeared accessible from NBC News' office in Moscow on Thursday afternoon.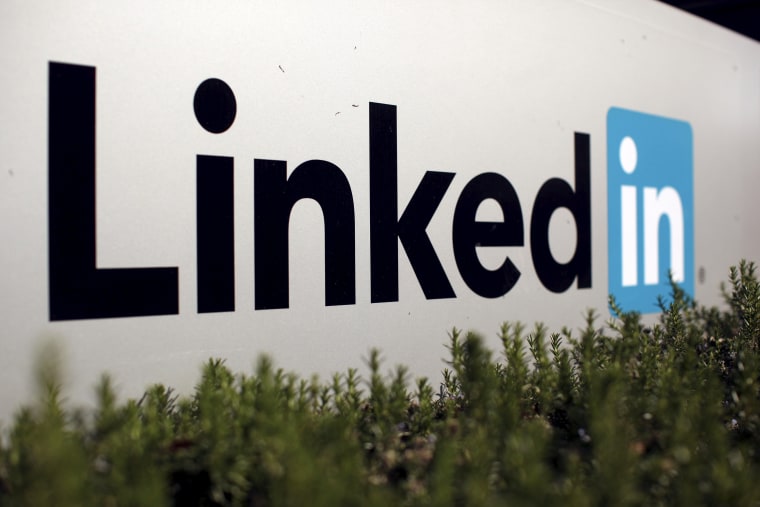 The social network aimed at job seekers and recruiters ran afoul of a 2015 Russian law requiring all personal data of Russians to be stored on servers inside the country.
Internet giants Google, Facebook and Twitter are also liable. None have voiced any plans to move servers to Russia, but have faced no repercussions from the Russian government so far.
LinkedIn was sued by Roskomnadzor for its failure to comply earlier this year, and lost the case and the appeal in Moscow last week.
A spokesman for the watchdog had earlier said that LinkedIn was punished for alleged leaks of user data, Russian media reported.
Information about 120 million LinkedIn user accounts was stolen in 2012, the attack reportedly blamed on Russian hackers.
LinkedIn has not publicly commented on the issue, but has requested a meeting with Roskomnadzor, watchdog spokesman Vadim Ampelonsky told TASS state news agency last week.
LinkedIn says it has 460 million users, including 6 million in Russia.
Russia was ranked 52nd out of 65 countries and ranked "non-free" in the 2016 Freedom on the Net report by the Freedom House rights watchdog.