MAINZ, Germany — Two tipsters claim to have found a Nazi-era train carrying gold, gems and valuable art hidden underground in Poland, according to authorities there who said the pair had demanded a finders' fee.
Officials in Walbrzych, near Poland's south-western border with the Czech Republic, told NBC News they are treating the claim as credible and have alerted government agencies in the area.
Towards the end of World War II, the Nazis built many military installations underground to protect them from Allied air raids.
According to local legend, a German military train carrying guns and valuables went missing inside one such tunnel during the advance of the Soviet Army towards Berlin in 1945.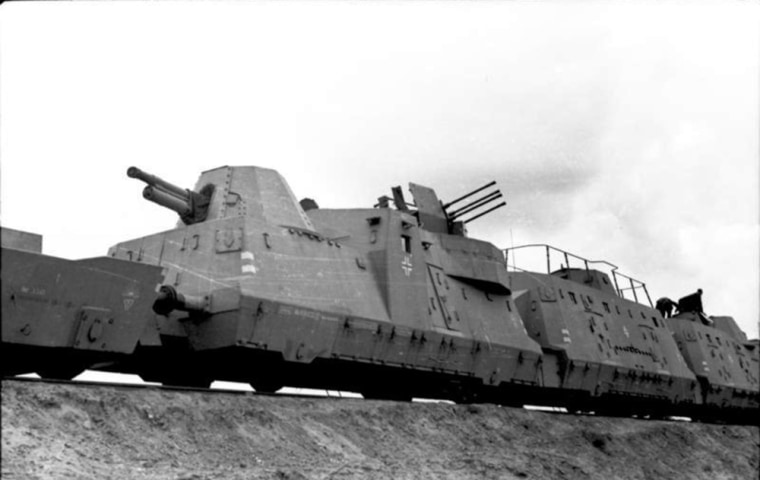 Marika Tokarska, a Walbrzych city council official, said the discovery claim was made by a Polish man and a German man who informed authorities via a lawyer that they would reveal the location of their alleged find only if they were guaranteed to eventually receive a finders' fee of 10 percent of its value.
"In the documents they sent us, they inform us that they have found a military train from the second World War and that outside the train some guns and weapons can be seen," Tokarska said. "They also said there could be gold and some other precious things inside."
One local news site said, without citing a source, that the train may have as much as 300 tons of gold on board.
The lawyer for the men, Jaroslaw Chmielewski, told Reuters his clients "are not treasure hunters, attention seekers" but "people who have significant experience in this (area)."
Local historian Joanna Lamparska told Polish TV station TVN24 that the truth behind the local legend had never been established.
"No one, at least in my knowledge, nobody has ever found documents that would confirm this information," she said.
However, city officials have alerted the army, police, and firefighters as they are afraid that the find could be dangerous.
Tokarska said the train, if it existed, could be mined, and methane gas could have built up in the tunnels.
She added that police in the area are looking for suspicious activity, as they do not want any amateurs digging for treasures now that the new claims have been made public. Officials have not made a decision on a finders' fee, but are urging the claimants themselves to come forward because any weapons found must immediately be reported to police under Polish law.
"They don't want to show us the place before the 10 percent guarantee," Tokarska said. "That is a big problem, because we don't know what's inside."