BERLIN -- The German recluse who hoarded his late father's trove of Nazi-looted art may be its legal owner but the Berlin government has the authority -- and moral obligation, some argue -- to return the art works to their original Jewish owners or their heirs.
The status of the haul is ambiguous nearly 70 years after World War Two, subject to conflicting claims and obscured by the secretive world of art dealing. The man in whose Munich flat it was found, Cornelius Gurlitt, may even get to keep it.
Last year customs investigators seized 1,400 art works by European masters dating from the 16th century to the avant garde which had been hoarded by his father, one of the men Adolf Hitler put in charge of selling so-called "degenerate" art.
Hailed as one of the most significant discoveries of art looted by the Nazis, it has fuelled feverish speculation about its provenance and likely claims from the heirs of Jewish collectors robbed, dispossessed or murdered by the Nazis.
"The legal situation as far as I can tell is that Gurlitt is the rightful owner of a large share of the work in question -- even if that is questionable from a moral and ethical point of view," said Uwe Hartmann, head of the government agency charged with researching the provenance of art in public collections.
But Germany, already under fire for keeping the hoard secret for nearly a year, could face further criticism if it allows Gurlitt to keep the paintings, sketches and sculptures.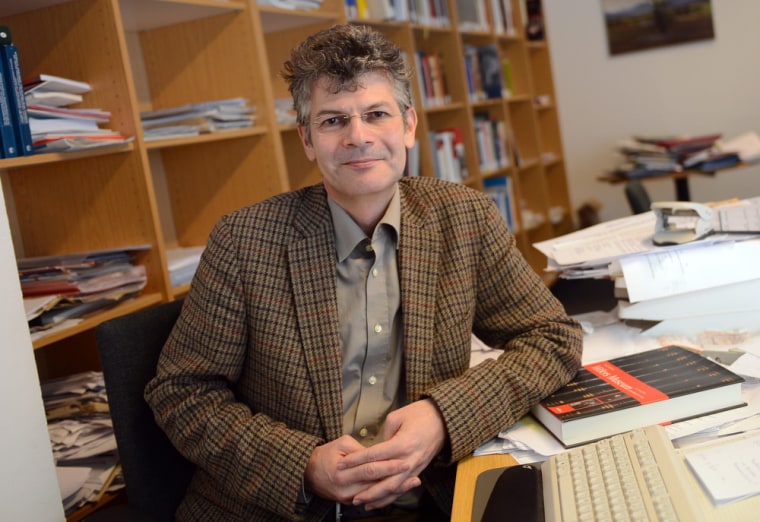 Legal experts and those familiar with the question of looted art said Germany could nullify his ownership by citing the principle of "adverse possession" or under the 1998 Washington Declaration, a set of principles for dealing with looted art.
Michael Naumann, who as German culture minister in 1998 signed the Washington Declaration, said it would be absurd to let Gurlitt keep art work which could have been looted or extorted from Jews as they fled the Holocaust.
"The man made his living by selling the artwork," Naumann told Reuters. "Most of it was stolen or acquired under most dubious circumstances. He apparently never paid taxes. The state has every means to assess the value of this and take it in its possession because he behaved criminally."
"Imagine if the government discovered a huge depot of antique cars bought under duress from Jewish owners during the Third Reich," he said. "Do you leave it to the descendants of the thief? Of course not!"
However, even one of the lawyers representing the heirs of a Jewish art patron and collector who lost everything to the Nazis -- Alfred Flechtheim, who died impoverished in London in 1937 -- assumed the works of art would be returned to Gurlitt.
"At some point the state prosecutor will no longer have reason to hold the paintings and that means they'll be returned to (Gurlitt)," lawyer Markus Stoetzel told Reuters in Marburg.
Flechtheim's estate has been fighting for decades for the restitution of works now hanging in German galleries and the lawyer said he would be seeking information about the new haul from the public prosecutor's office.
"In any case the owner is Herr Gurlitt and we, as well as any other claimants, must deal with him," Stoetzel said.
That would infuriate the Jewish Claims Conference, which helps victims of the Nazis negotiate for compensation. It said the art works should not be returned to Gurlitt if the original owners cannot be found. The whereabouts of the octogenarian Gurlitt, who owned homes in Munich and Salzburg, are also unknown.
"The paintings for which heirs cannot be found should be auctioned, with proceeds from such sales to be used for Holocaust-related purposes, such as assistance for Holocaust survivors and or Holocaust-related education," it said.
Other legal experts believe that a statute of limitations on claims that would allow Gurlitt to keep the art could be negated because the art work was confiscated by the state in connection with a tax evasion investigation against him in Bavaria.
"I don't think the German state has fully realized what's fallen into its hands," said Claudia von Selle, an attorney in Berlin specializing in art. "Germany needs to show some courage and say 'We will give these art works back to the owners'. They certainly have valid hopes for restitution now."
Von Selle said the German government needed to dedicate much more staff to assessing the provenance of such works of art.
"It's incredible they have just one person on it," von Selle said, referring to art expert Meike Hoffmann who is cataloging the find in a secret location in Munich. "It's very difficult work and it would keep one person busy for 20 years."
But the bigger question put to German authorities is why it took them nearly two years to inform the public -- and potential claimants -- about the discovery in February 2012.
"The Bavarian government has a lot of explaining to do. Why did the Bavarian officials not immediately put this on the Lost Art website? The next question is: did the federal government know about this and why did they not do anything about this?"
It was not until Focus magazine broke the story this weekend that officials came forward and confirmed an intriguing tale of customs officials stumbling upon the art after a routine check found large sums of cash on Gurlitt on a train from Zurich.
Prosecutors said they had kept quiet due to worries about the safety and insurance of the art work, which Focus estimated is worth more than 1 billion euros ($1.3 billion), and had been compelled to secrecy because it was a probe into tax evasion.
Chancellor Angela Merkel's spokesman, Steffen Seibert, said the federal government had known about it for several months and was now pushing for publication of any works suspected of being obtained by "forced removal through Nazi persecution". 
Related: