Pope Francis cleared John Paul II for sainthood on Friday, approving miracles attributed to the late pontiff.
Pope John Paul II's first approved miracle was the healing of a French nun, Sister Marie Simon-Pierre. Her recovery from Parkinson's disease after praying for the late pontiff's intersession offered no medical explanation, according to the Vatican. The healing was confirmed as a miracle just six months after the pope's death in 2005.
The second miracle is said to have occurred on May 1, 2011 – the night of John Paul's beatification ceremony in St. Peter's Square – and was the healing of a Costa Rican woman.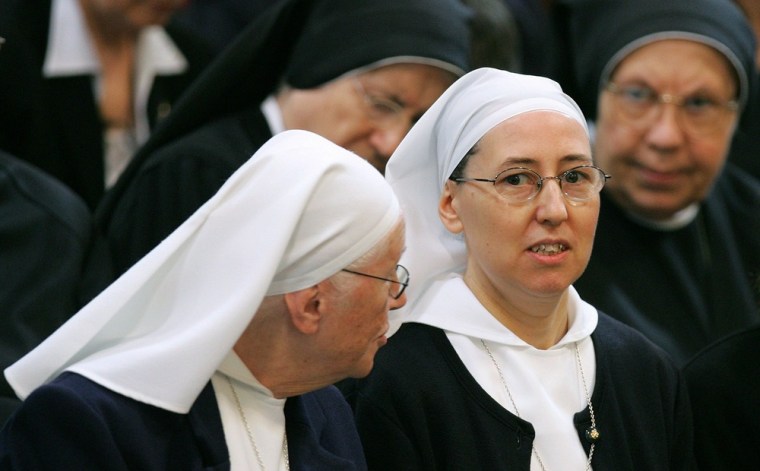 On Tuesday, Italian news agency ANSA reported that a Vatican congregation of cardinals and bishops had credited John Paul with the second miracle.
Seventy-eight former popes have been canonized, the last being Pope Pius X, who served as head of the Roman Catholic Church from 1903 to 1914. He was canonized in 1954.
The Vatican said Pope John XXIII, who was pontiff from 1958 to 1963 and called the Second Vatican Council, would also be made a saint, Reuters said.
No dates for the canonization ceremonies were immediately given.
The Associated Press, Reuters and NBC News' Gillian Spear contributed to this report.