LONDON — Britain's Queen Elizabeth II was overheard on camera describing Chinese officials as "very rude" during a conversation with a senior police officer at an event celebrating her 90th birthday.
The monarch was recorded making the candid remark as she was introduced to guests at Buckingham Palace on Tuesday.
The comments reveal tensions between British officials and their Chinese counterparts during president Xi Jinping's first state visit to the U.K. last October.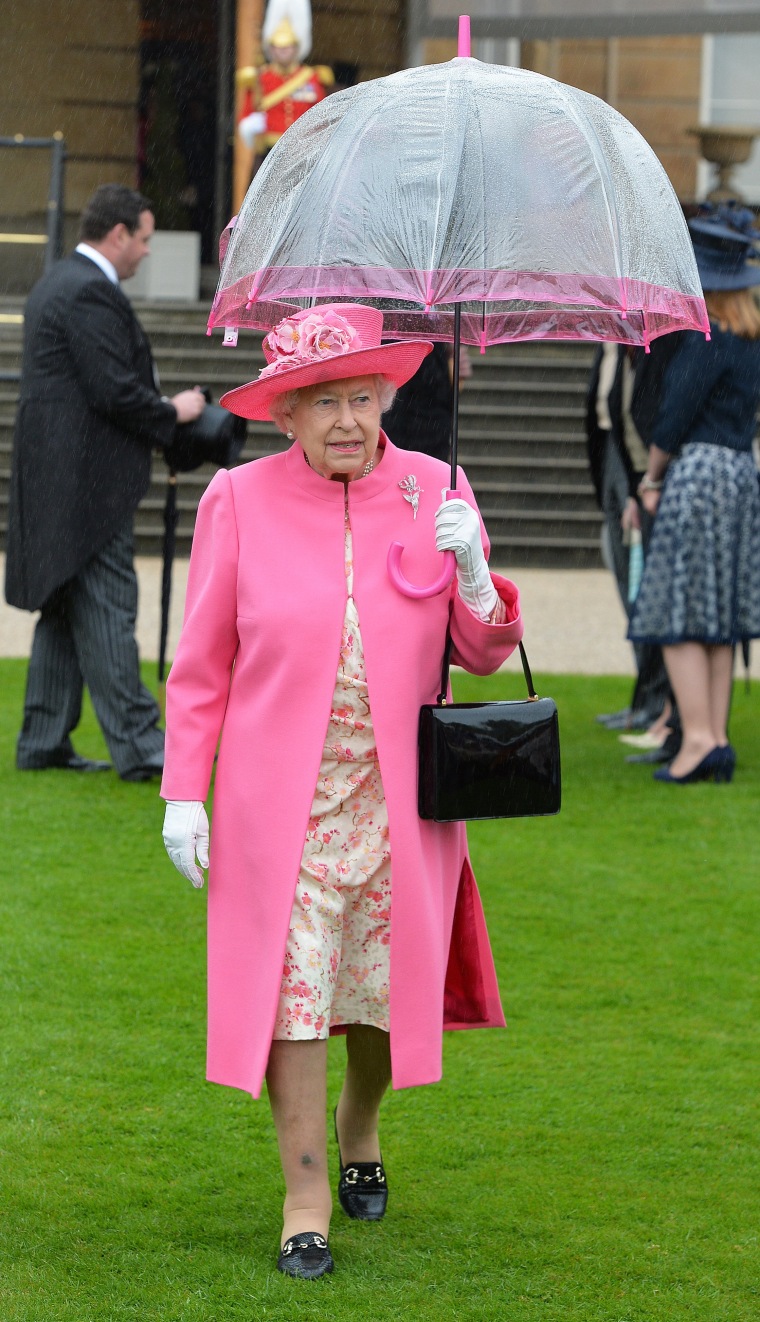 When the queen was introduced to police Commander Lucy D'Orsi, an aide explained that the officer had been responsible for security during the Chinese visit. The queen replied: "Oh, bad luck."
The exchange was captured by a BBC cameraman recording the event on behalf of British media.
D'Orsi continued: "It was, I think the point they walked out … and told me that the trip was off that I felt..."
"They were very rude to the ambassador," the queen interjected.
"They were, well yes, Barbara [Woodward, the British ambassador to China] was with me and they walked out on both of us."
"Extraordinary," the queen replied.
"It was very rude and undiplomatic I thought," the police commander said.
The royal official commented that D'Orsi has been "seriously, seriously undermined by the Chinese but managed to hold her own and remain in command."
The incident in question appears to have occurred during Xi's tour of an exhibition at Lancaster House at which he was shown examples of collaboration between British and Chinese companies including a new red bus and a Dalek from an Anglo-Chinese "Doctor Who" theme park.
The incident is unlikely to amuse China's leaders. In 1997, the queen's eldest son, Prince Charles, described Chinese leaders as "appalling old waxworks."
A Buckingham Palace spokesman said: "We do not comment on the queen's private conversations. However, the Chinese state visit was extremely successful and all parties worked closely to ensure it proceeded smoothly."
It was the second "hot mic" moment involving the queen in just one day.
Earlier, she greeted Prime Minister David Cameron who was heard telling her that Nigeria — a British colony until 1960 — and Afghanistan are "possibly two of the most corrupt countries in the world."