WASHINGTON — President Barack Obama says lifting economic sanctions against Myanmar will help the country reap the benefits of its transition to democracy and unleash its "enormous potential."
Obama spoke after an Oval Office meeting Wednesday with the country's de facto leader, Aung San Suu Kyi.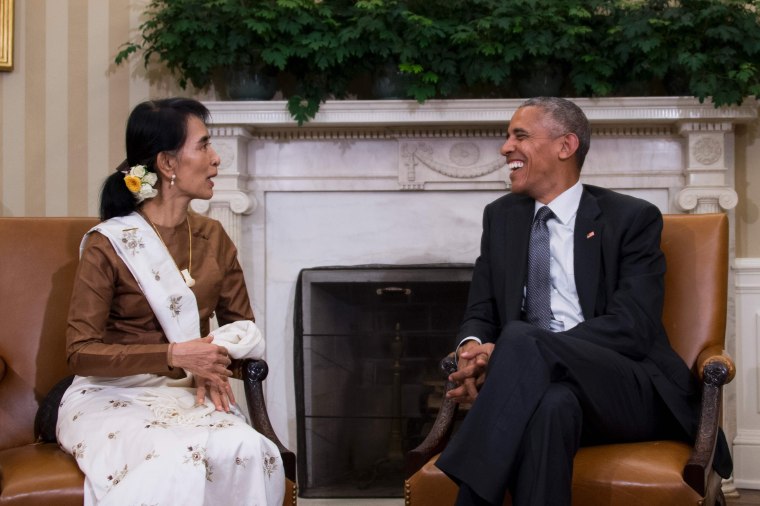 As the leaders met, the White House announced it plans to lift long-standing economic sanctions.
The announcement comes as Suu Kyi is making her first visit to Washington since winning her leadership post in November election. The visit signals her transformation from long-imprisoned democracy advocate to national leader focused on economic growth.
Suu Kyi told reporters she wants to develop her country's internal resources and thanked Obama for his support during the transition.
Related: Htin Kyaw Wins Historic President Vote in Myanmar Parliament
Myanmar is one of the world's poorest countries and has been eligible for preferential trade treatment. But President George H.W. Bush suspended that treatment in 1989, citing Myanmar's refusal to recognize workers' rights.
The U.S. already has eased sanctions on Myanmar as it pursues democratic changes that Obama has tried to help spur.
Still, U.S. trade with Myanmar has remained low despite the recent warming of relations. Two-way goods trade in 2015 was just $227 million.
The president notified Congress of the change in a letter Wednesday.