LAS VEGAS — At the Clark County Museum in Henderson, Nevada, a group of volunteers gathers every week to sort through boxes of historical artifacts. But rather than coming from ancient times, these mementos are recent tributes in response to tragedies that are becoming all too familiar.
Flowers, notes, teddy bears and cowboy hats were left in memorial on Las Vegas Boulevard in the days and weeks after Stephen Paddock killed 58 people during a country concert last October.
Cynthia Sanford, curator at the museum, now has the formidable task of sorting through a collection of some 20,000-plus items that were able to be recovered from the various memorials around Las Vegas. The items range in size, from pennies to memorial crosses.
Sanford recognizes the work can be emotionally draining, but believes preserving these mementos is incredibly important as well.
"It's very important to capture that while we have it, so that people in the future will be able to understand how we reacted to tragedy," she said.
Across the country in Orlando, Florida, Pam Schwartz is faced with a similar task at the Orange County Regional History Center. On June 12, 2016, more than a year before the shooting in Las Vegas, Orlando experienced its own tragedy when 49 people were killed at the Pulse nightclub, less than two miles away from the museum.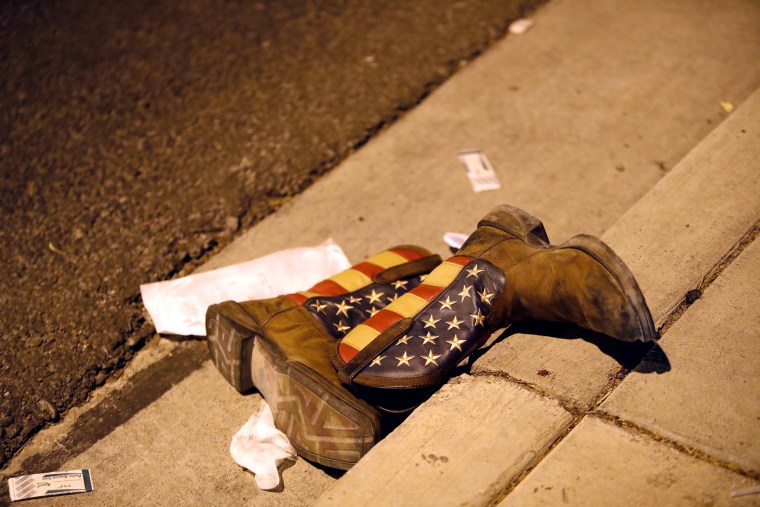 Schwartz and staff have been working through the 10,000 items left around downtown Orlando for the past two years, painstakingly photographing each item to post in an online catalog. For Schwartz, no project has been more important.
"There's these milestones in history that affect and impact the future of that community and tell the story of its past and so this is definitely an event that has forever changed Orlando in a lot of different ways."
Her work is equally important to Tara Connell and Myra Alvear. Connell's son Cory and Alvear's daughter Amanda were both killed in the shooting at the Pulse nightclub.
For Alvear, it seems like it was just yesterday. But the outpouring of love that she has received since then has been a testament to lives of their children.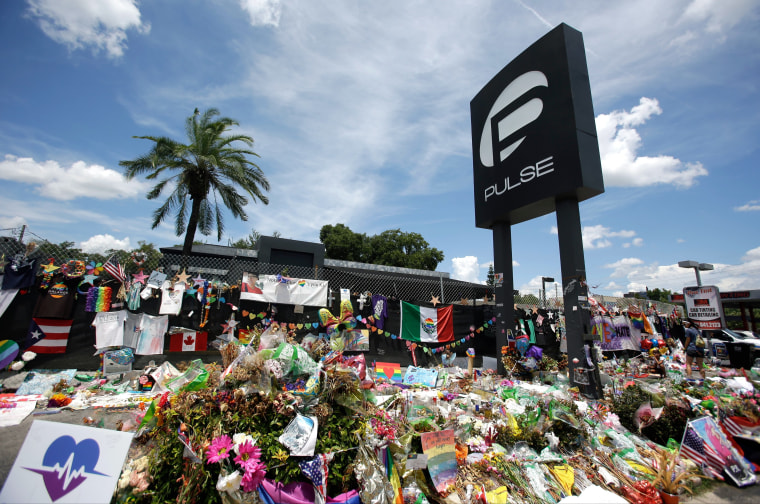 "It really was a dark day for me, that was my — the life of our kids, the worst day of my life, the darkest day," said Alvear. "But after what had happened, and all the love and all the support ... I know that what is important for us is that they're not going to be forgotten. That their legacy will live on even through this museum."
Connell agreed. "They're going to know who our children were, they're going to know what happened and the beautiful people that we lost," she said.
The History Center unveiled an exhibit on the one-year anniversary of the Pulse shooting. It included items such as a quilt with photos of all 49 victims that was knit by a 93-year-old mother of a gay man. Schwartz gathered oral histories from the woman, who has since died from cancer, as well as from many others who donated items.
"She said 'I wanted them to see their eyes. I wanted them to see those babies' eyes so that maybe they'll stop doing this,'" Schwartz recalled.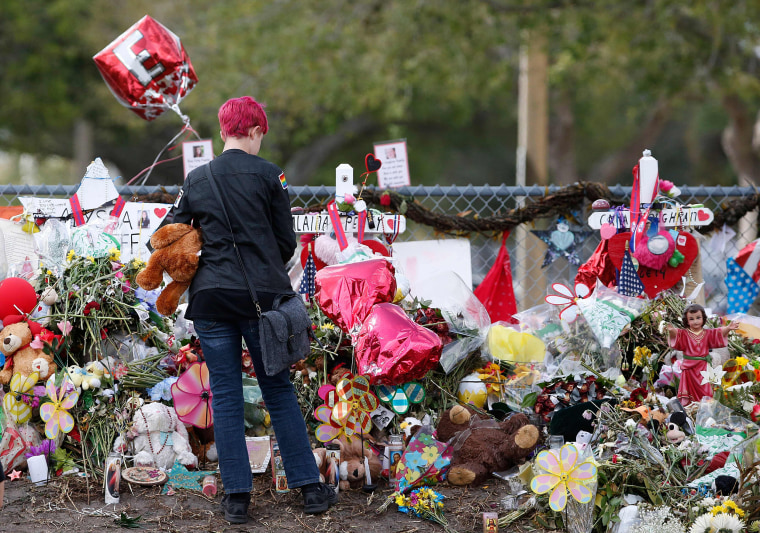 But they didn't, and now Parkland, Florida, is faced with a similar task: Collecting the items from a park memorial to those who died at Marjory Stoneman Douglas High School.
Jeff Schwartz of the Parkland Historical Society is relying on advice from Schwartz, Sanford and curators across the country — from Columbine, Colorado, to Charleston, South Carolina — who have all faced such situations.
It's tough work, but worth it in the end.
"It would have been a disaster for me that all these things are lost that no one cared to protect them," said Alvear.