A 36-foot model of Donald Trump holding Hillary Clinton's head was burned during annual bonfire celebrations in a British town on Saturday night.
The Edenbridge Bonfire Society selects a public figure each year and organizers say the U.S. presidential candidate was the overwhelming choice for this year's celebrity effigy.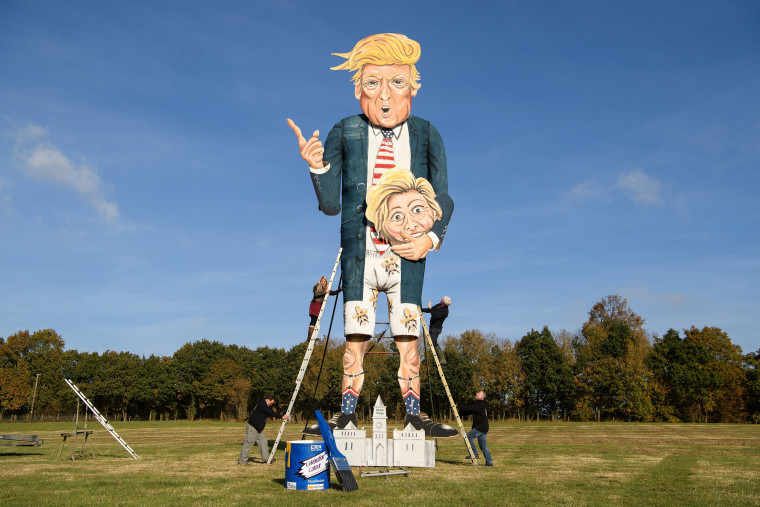 Britons light bonfires and set off fireworks on or near Nov. 5 to commemorate Guy Fawkes' failed plot in 1605 to blow up Parliament.
The society has created a large-scale effigy of a public figure for for the last 16 years, with previous names including cyclist Lance Armstrong, Iraqi leader Saddam Hussein, British Prime Minister Tony Blair and comedian and activist Russell Brand. Last year's effigy was of FIFA president Sepp Blatter, the former world soccer chief.