Former President Donald Trump countersued writer E. Jean Carroll on Tuesday, claiming in a court filing that Carroll defamed him on television.
Last month, a New York jury found Trump liable for sexually abusing Carroll in a Manhattan department store in the 1990s but did not find him liable for her alleged rape. Carroll was awarded $5 million in damages for her battery and defamation claims.
The jury also found Trump had defamed Carroll by calling her claims a "hoax" and a "con job."
On May 10, a day after the decision, when she was asked in an interview on CNN how she felt when the jury did not find Trump liable for rape, Carroll responded: "Well, I just immediately [said] in my own head: 'Oh, yes, he did. Oh yes, he did.'"
In his countersuit, Trump alleged that Carroll's statements were defamatory and contrary to the jury verdict in which he was found not liable for rape.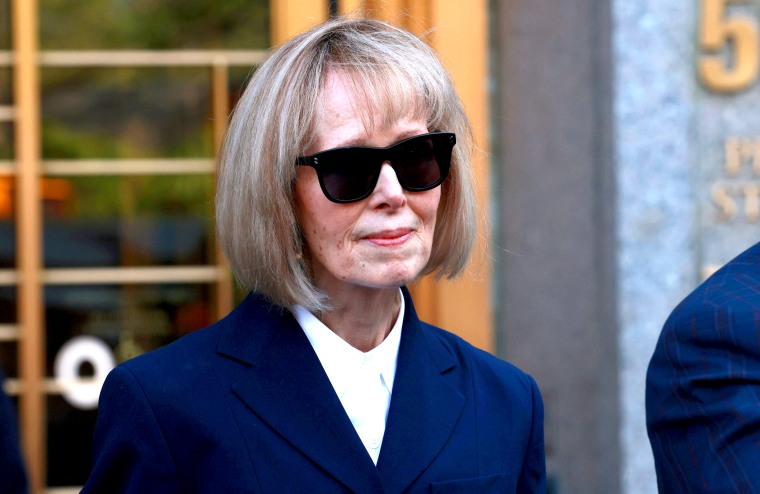 She made the statements "with actual malice and ill will with an intent to significantly and spitefully harm and attack" his reputation, Trump's suit alleges.
He is seeking a retraction of her statements and unspecified compensatory and punitive damages, as well as reimbursement for legal fees "and any further relief" the court deems necessary.
A spokesperson for the Trump campaign did not immediately respond to a request for comment.
Carroll's attorney, Robbie Kaplan, said in a statement that Trump's claim is "nothing more than his latest effort to delay accountability for what a jury has already found to be his defamation of E. Jean Carroll" and that most of Trump's statements in his counterclaim "were made outside of New York's one-year statute of limitations."
Kaplan added, "But whether he likes it or not, that accountability is coming very soon."
Trump has denied Carroll's sexual assault allegation and maintains he never defamed her because he was telling the truth. He has also insisted that he had never met Carroll and said she was "not my type."
In closing arguments, her attorneys said Carroll was "exactly" Trump's type and that Trump did not show up at her civil trial accusing him of rape because "he knows what he did" to her.