Former Indiana Democratic Sen. Evan Bayh has decided to run for the open Senate seat being vacated by retiring Sen. Dan Coats, giving Democrats a significant recruiting victory that increases their odds of winning back the U.S. Senate.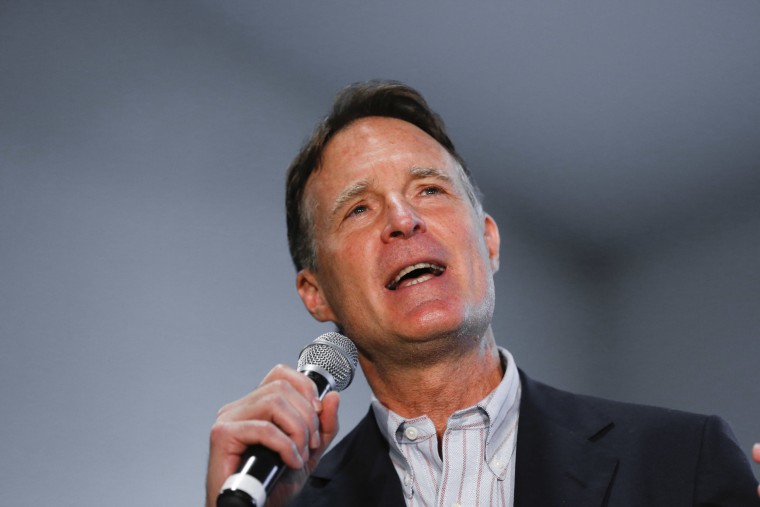 NBC News confirmed Bayh's decision Monday morning. The news was first reported by CNN.
Former Rep. Baron Hill, D-Indiana, already won the Democratic Senate primary back in May, to face off against Republican Congressman Todd Young, R-Indiana.
But Hill announced Monday that he intends to step aside, saying in a statement (which did not mention Bayh by name) that his campaign's efforts "have simply not enough to fight back against the slew of out-of-state, special interest and dark money that is certain to come our way between now and November."
"Democrats have a very real chance at winning this Senate seat, especially with a strong nominee who has the money, name identification and resources to win," he added.
Bayh, a centrist Democrat who was one of Barack Obama's vice-presidential running mate finalists in 2008, retired from the Senate in 2010, and Coats won his seat.
Bayh has a whopping $9.3 million in the bank in his still-active campaign account, according to the latest filing with the Federal Election Commission.
Democrats need to pick up four Senate seats to win control of the U.S. Senate if Hillary Clintons win the White House (because her vice president would be able to cast the tie-breaking vote). But if Trump wins, Democrats would need to pick up five seats.