WASHINGTON — The FBI has arrested a Jan. 6 defendant who said he assaulted an officer on video while standing in front of a Washington courthouse on the day of the riot.
Ronald Alfred Bryan, 70, who was arrested Wednesday, he made his initial court appearance in Louisiana, the Justice Department said. He had been No. 418 on the FBI's Capitol Violence website, wanted for assault on a federal officer.
Bryan faces several charges, including obstruction of law enforcement during civil disorder, theft of government property and assault on a federal officer.
On Jan. 6, 2021, standing in front of the E. Barrett Prettyman federal courthouse — the same building where he was charged — Bryan "showed bruises on his body and continued to brag about his theft of the police shield and assaults on [U.S. Capitol Police] officers," a FBI special agent wrote in an affidavit.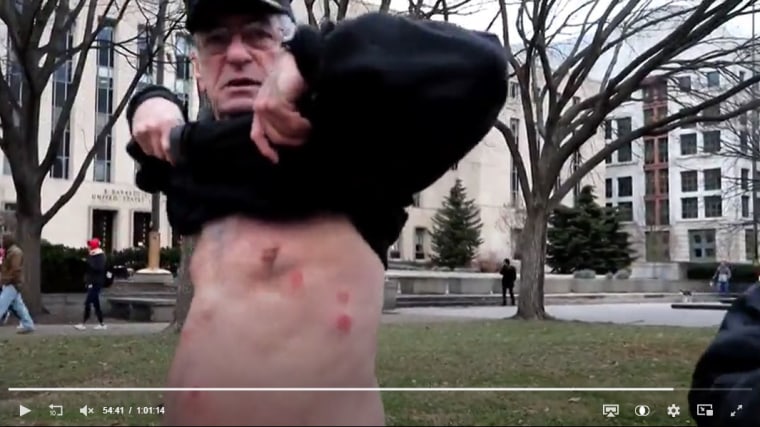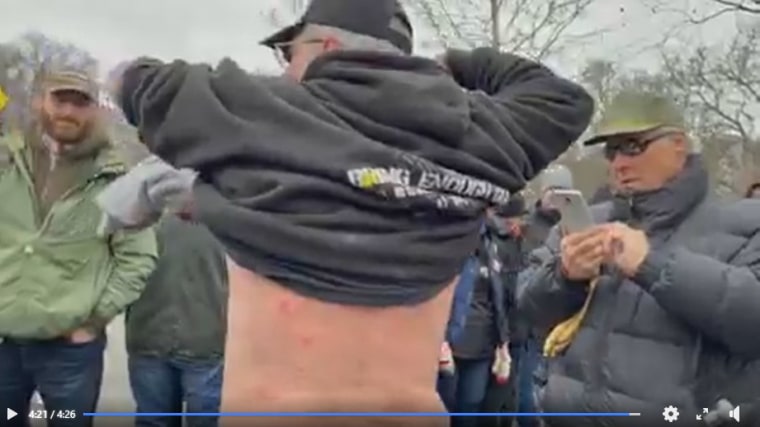 "I was one of the first ones up," Bryan said in a video. "I run through the front line, got a shield on the way through. When they got me down and started beating on me, I got a baton. It took about a half-dozen of them to get the stuff away from me."
Authorities said Bryan used a wooden pallet as he charged up the stairs, then placed it near the feet of Christopher Alberts, another Jan. 6 rioter, who was armed with a concealed gun and was sentenced last month to seven years in federal prison.
Bryan then "forcibly took" a plastic shield "and then charged forward, toward the officers, using the shield offensively in an attempt to breach the police line," the FBI said.
Wearing a sweatshirt that read "Bring Enough Gun" and a baseball bat emblazoned with the words "Vietnam Veteran," Bryan later bragged about his assault on Capitol Police officers and theft of the police shield, on the grounds of the Capitol and in front of the courthouse, according to video that was shared on the internet and cited by the FBI.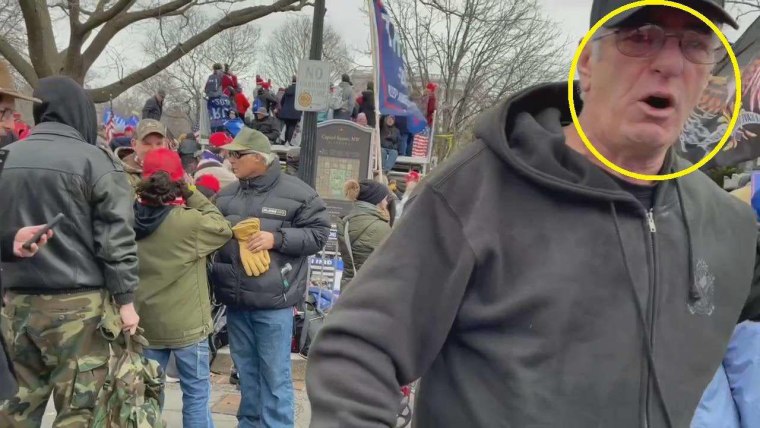 "We ganged up on the left side of the steps where the white tarps were. I started cutting the tarps off," he said in one video. "I stole a baton. I stole a shield. [I] knocked two of them to the ground, took six of them to get me off of them. ... Y'all go get you some!"
About 1,100 people have been charged in connection with the Capitol attack, more than 300 of whom have been sentenced to incarceration. Authorities this week arrested a Connecticut man who is the Republican nominee for mayor in his hometown, Derby.