After an investigation into failing sewage systems in Lowndes County, Alabama, the U.S. departments of Justice and Health and Human Services have concluded that the Alabama Department of Public Health and the county Health Department engaged in a "consistent pattern of inaction and/or neglect" and despite their awareness of problems "failed to take meaningful actions to remedy" the conditions, which disproportionately affected Black residents of the rural community, according to the administration's findings, which were obtained by NBC News. 
As part of the findings, the federal departments have come to an "interim resolution agreement" under Title VI of the Civil Rights Act with the state and county agencies that, if followed, would substantially change the way local officials have been dealing with residents who have failing systems or no systems at all and have reported being forced to live amid raw human waste.
According to a 15-page signed agreement reviewed by NBC News, the state and county agencies have agreed to take a number of actions, including suspending "enforcement of sanitation laws that could result in criminal charges, fines, jail time, and potential property loss for residents in Lowndes County who lack the means to purchase functioning septic systems." The departments have also agreed to conduct a survey to figure out which residents need sewage systems or septic tanks and how to prioritize those needs.
The state agencies will also be required within one year to create a "plan to improve access to adequate sanitation systems and address public health risks associated with raw sewage exposure," which many county residents have complained they've been dealing with for generations. And Alabama officials have also agreed to coordinate with the Centers for Disease Control and Prevention to measure the level of health risks different populations experience from raw sewage exposure and adopt any public health recommendations provided by the federal agency.
The agreement also mandates that the state and county health agencies "consistently engage" with community residents, local government officials, environmental experts and advocates, as well as develop a public health awareness campaign to ensure residents get "critical health and safety information related to raw sewage exposure." The agencies must also "create or supplement education materials for health care providers for Lowndes County residents, including school-based health centers and community-based organizations, to provide more information on symptoms and illness related to raw sewage exposure."
On Thursday, Kristen Clarke, the head of the Justice Department's Civil Rights Division; Melanie Fontes Rainer, the director of the Department of Health and Human Services' Civil Rights Office; and other officials announced the findings and the agreement at an afternoon news conference in Alabama.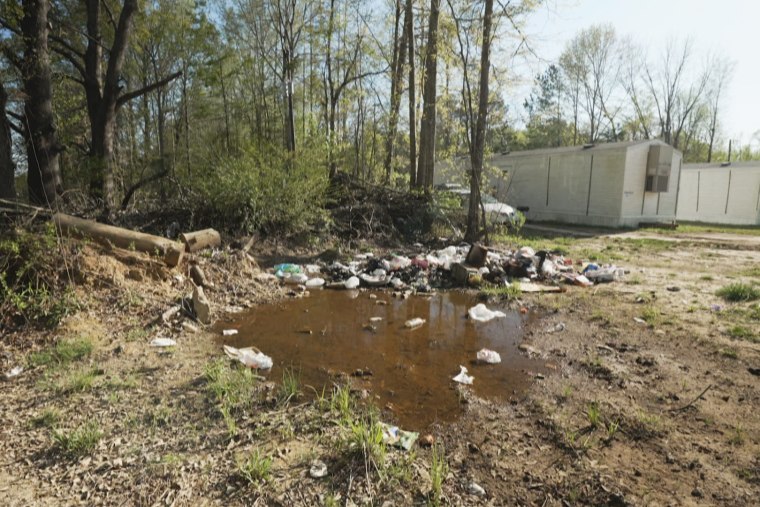 Clarke called the agreement "historic" and said it marked the first time the Justice Department has secured a resolution agreement in an environmental justice investigation under Title VI of the Civil Rights Act of 1964.
"The fight for environmental justice is also a fight for racial justice," Clarke said. "The sad reality is that too many communities of color are struggling for clean water, clean air and bear the consequences of pollution and under investment in wastewater infrastructure, transportation and health care."
She delivered a message for county residents. "We want this community to know that we have their back and we will not stop until we provide the relief that is so long overdue to people disproportionately poor and Black here in Lowndes County," she said. 
Rainer also detailed the agreement and officials' intent. "The combination of environmental risks and social inequity create a cumulative disproportionate effect that hinders the health, well-being and environmental justice for the people," Rainer said. "Environmental justice is a civil rights issue. Environmental justice is a public health issue. Environmental justice is a racial equity issue."
The Justice Department and HHS opened a civil rights investigation in November 2021 to assess whether the state Public Health Department and the county Health Department were operating in a manner that discriminates against Black residents. As part of the voluntary interim agreement, the federal departments have agreed to suspend their investigation, which could be reopened if the local agencies do not comply with it.
The effort was part of a growing push by the Justice Department to treat the failure of local governments to deliver adequate services — particularly when it comes to environmental issues — as a possible civil rights violation that should be investigated and litigated. 
For years, residents and activists in Lowndes County have demanded help for the community, where many live with raw sewage pooling all over their neighborhoods and yards where children play and adults scrape out a living. Residents have said the lack of advanced, centralized treatment facilities that are common in larger cities has led them to pay for sewage to flow into lagoons, which often emit the foul odor of human waste.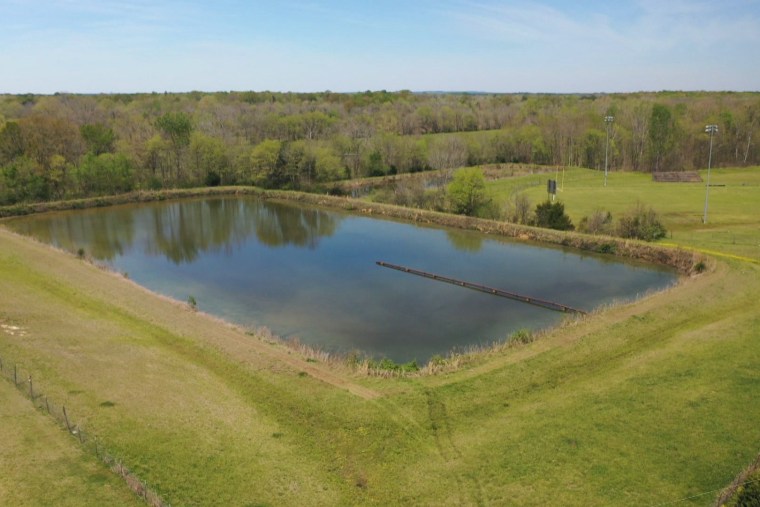 In parts of the county, the plumbing systems in some houses are tied into the county system but are not working properly, or the connections have failed entirely. Many rely on pumping their sewage into holes in their yards. 
The poverty rate is about 28% in Lowndes County, which is majority Black, more than twice the national average. At least 40% of homes have inadequate or no sewage systems. As a result, many residents use PVC pipes to carry waste from homes into open holes in the ground, a method known as "straight piping."
The officials from the departments of Justice and Health and Human Services say the state and local health agencies cooperated throughout the investigation and that the agreement puts them on a "path forward towards ensuring the development of equitable and safe wastewater disposal and management systems in Lowndes County."