Attorney General Jeff Sessions on Monday defended his confirmation testimony about his connections to Russian officials after revelations last week that the then-senator met with the Russian ambassador to the United States during the 2016 campaign.
Sessions said he was "correct" when saying he was unaware of communications between Russia and the Trump campaign during his testimony to the Senate Judiciary Committee, despite later acknowledging he met with the Russian ambassador at the Republican National Convention in July and in his office in September.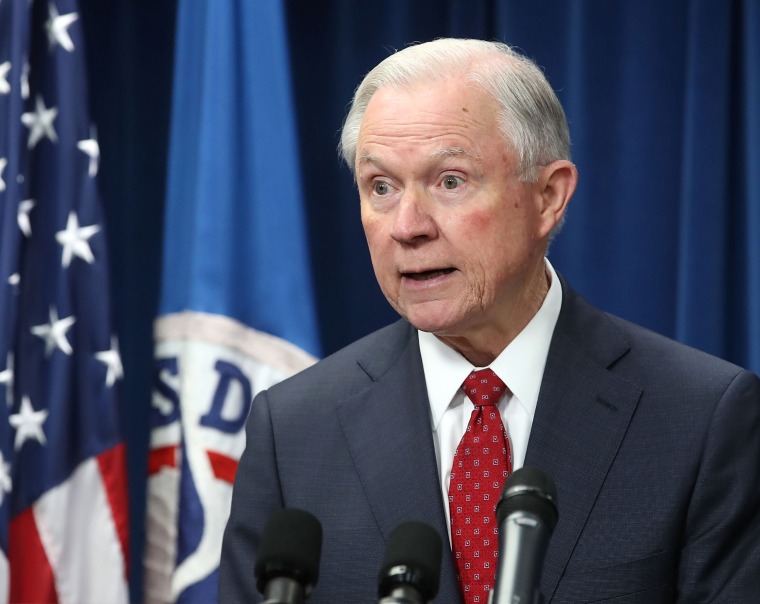 "I answered the question, which asked about a 'continuing exchange of information during the campaign between Trump's surrogates and intermediaries for the Russian government,' honestly. I did not mention communications I had had with the Russian Ambassador over the years because the question did not ask about them," Sessions wrote in a letter to the heads of the Senate Judiciary Committee, made public late Monday.
Related: Jeff Sessions Had Strong Feelings on Lying Under Oath in 1999
He also said he does not remember meeting any officials representing Moscow to talk about Donald Trump's campaign.
Sessions said last Thursday that he would recuse himself from any inquiry into Russian interference into the 2016 election. A number of Democrats, including Senate Minority Leader Chuck Schumer and House Minority Leader Nancy Pelosi, have called on Sessions to resign.
At his confirmation hearing in January, Sessions said, "I have been called a surrogate at a time or two in that campaign and I didn't have — did not have communications with the Russians, and I'm unable to comment on it."