Retired Navy Vice Adm. Robert Harward has turned down an offer to become President Donald Trump's national security adviser, a White House official said on Thursday.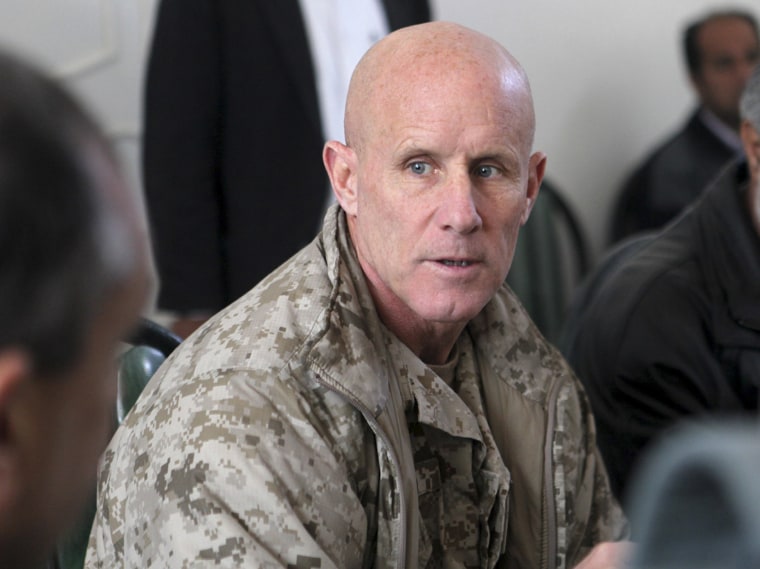 "It's purely a personal issue," Harward told The Associated Press on Thursday evening. "I'm in a unique position finally after being in the military for 40 years to enjoy some personal time."
White House Press Secretary Sean Spicer said, "He is a great man who has served his country with distinction. Any discussion was subject to him overcoming family and financial concerns [which] he could not do."
Trump is searching for a replacement for retired Army Lt. Gen. Michael Flynn, who resigned on Monday over phone calls with Russia's ambassador to the United States, communications that reportedly involved discussions of sanctions leveled against the country during the Obama administration.
Harward, a former Navy SEAL, spent almost 40 years in the Navy and was on President George W. Bush's National Security Council, with experience in several Middle Eastern countries, as well as Somalia and Bosnia.
Harward left a military career for a job as chief executive for defense giant Lockheed Martin in the United Arab Emirates, where he is responsible for strategy, operations and growth, according to the company.
Harward had been considered a front-runner for the job. Trump has appointed retired Army Gen. Keith Kellogg as acting adviser.
Related: Who Are the Possible Replacements for Flynn?
In announcing his resignation Monday, Flynn said he "inadvertently briefed the Vice President Elect and others with incomplete information regarding my phone calls with the Russian ambassador."
Trump said Thursday that he didn't believe Flynn did anything wrong, but he said he did not direct Flynn to call the ambassador and discuss sanctions.
"I fired him because of what he said to Mike Pence, very simple," Trump said.
"Mike was doing his job. He was calling countries and his counterparts, so it certainly would have been OK with me if he did it," Trump said. "I would have directed him to do it if I thought he wasn't doing it. I didn't direct him, but I would have directed him, because that's his job."