WASHINGTON — When Emily Paterson was arrested for protesting abortion law changes during a Supreme Court hearing in November, she spent the night in jail and now has a criminal conviction on her record.
Across the street, Jack Murphy met a different fate when she did something similar in the Senate chamber three years earlier: She paid a $50 fine and was released a few hours later.
Such is the differing nature of punishment for nonviolent protesters during official proceedings in Washington, with the Supreme Court, which has its own police department, viewed as being tougher than the Capitol Police, which has jurisdiction over the Capitol and its surrounding campus, which borders the Supreme Court building.
It's a sore point for Mark Goldstone, a lawyer who regularly represents Washington protesters.
Supreme Court protesters are treated "more harshly" in a couple of different ways, he said, referring only to those participating in nonviolent protests and not violent attacks like the Jan. 6 assault on the Capitol. On Capitol grounds, the police "process you and release you," Goldstone said, while at the Supreme Court, "you are going to spend the night in jail" and likely face prosecution.
The court is often in the crosshairs of the nation's biggest political controversies, never more so than now as the current 6-3 conservative majority has repeatedly shown its willingness to move the law dramatically to the right. There were widespread protests when the court ruled in June to overturn the landmark Roe v. Wade decision that had made abortion a constitutional right.
For many months after a draft of the abortion ruling was leaked in May, the court building itself was fenced off because of security concerns, and some justices faced protesters outside their homes.
It isn't unusual for protests to converge on the plaza and sidewalk in front of the grand courthouse building, with its famous inscription above the main entrance that reads "Equal Justice Under Law." Participants have long complained that the right to protest outside the court is limited, pointing out the irony of the Supreme Court imposing its own limits on the right to free speech. In recent years there has been an uptick in disruptions inside the courtroom itself, a development that the court has also sought to check.
'They dragged it out'
Paterson, 45, who runs a writing and graphic design business in Virginia, said in an interview that her actions on Nov. 2 marked her first time mounting such a protest, describing herself as a "suburban soccer mom" with two school-age children. Her sole intention was to speak up during the hearing in the hope that listeners tuning in to the live audio feed would hear her call to vote for abortion rights.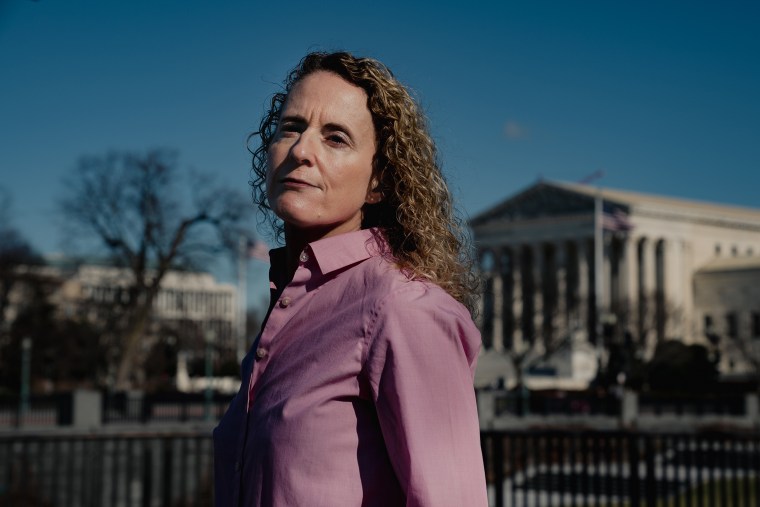 "I respectfully rise to denounce Dobbs. Women of America remember to vote!" she said during the court proceedings.
Then she turned and put her arms in front of her, crossed, so that the Supreme Court police officers would know she was nonviolent and ready to comply. She was handcuffed and led to a room in the basement to be processed. Her fellow protesters, Rolande Baker and Nicole Enfield, were also arrested after making similar statements. The oral argument — on requirements under federal law to report foreign bank accounts — continued as usual.
That was at around 10:15 a.m., soon after the oral argument had begun. The women were not released until after an initial hearing in federal court at about 6 p.m. the following day, she said.
They were held at the court for several hours as they were processed. Officers took mugshots of the women, read them their rights and informed them of the charges. Paterson believes they could have been processed more quickly. An earlier court appearance would have potentially meant avoiding an overnight stay in jail before they were released.
"They dragged it out for more than five hours," Paterson said of the Supreme Court police.
The women spent an uncomfortable night at the District of Columbia jail trying to sleep on a metal bunk with no mattress in a hot, noisy cell with what looked like bloodstains on the floor.
Court documents show that the criminal complaint was not filed until mid-morning on Nov. 3. The women eventually appeared in court that afternoon, Paterson said.
"We were very careful about what we said and did. We were not there to be violent or disruptive. We were very clearly there just to give our opinion," she said. "We weren't even addressing the justices. We were addressing American women."
That approach might have saved the women from more serious punishment beyond the night in jail. At a hearing on Jan. 13, U.S. District Judge Amit Mehta accepted their guilty pleas and sentenced them to unsupervised probation until the Supreme Court term ends in June. He also ordered them to stay away from the court grounds.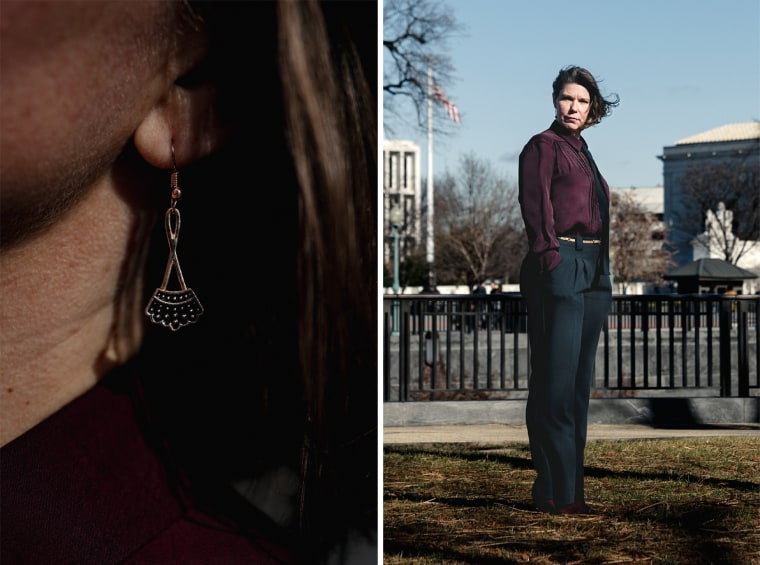 Prosecutors had requested a year of probation, prompting one defense lawyer to remark in a sentencing memo that such a sentence would be longer than what some of the Jan. 6 defendants received for unlawfully entering the Capitol.
Mehta said that the conditions the women faced in jail were "not unusual," but said that they should have appeared in court sooner. He noted that detention, even for a short period, is a powerful deterrent.
'Empowering experience'
The three women still fared worse than Murphy who, in the fall of 2018, was a 19-year-old student at George Washington University when the Senate was holding the contentious confirmation hearings for then-Supreme Court nominee Brett Kavanaugh.
She was one of many protesters who swarmed the Capitol grounds ahead of the Senate vote to confirm Kavanaugh following allegations, which he denied, that he had sexually assaulted Christine Blasey Ford when they were both high school students.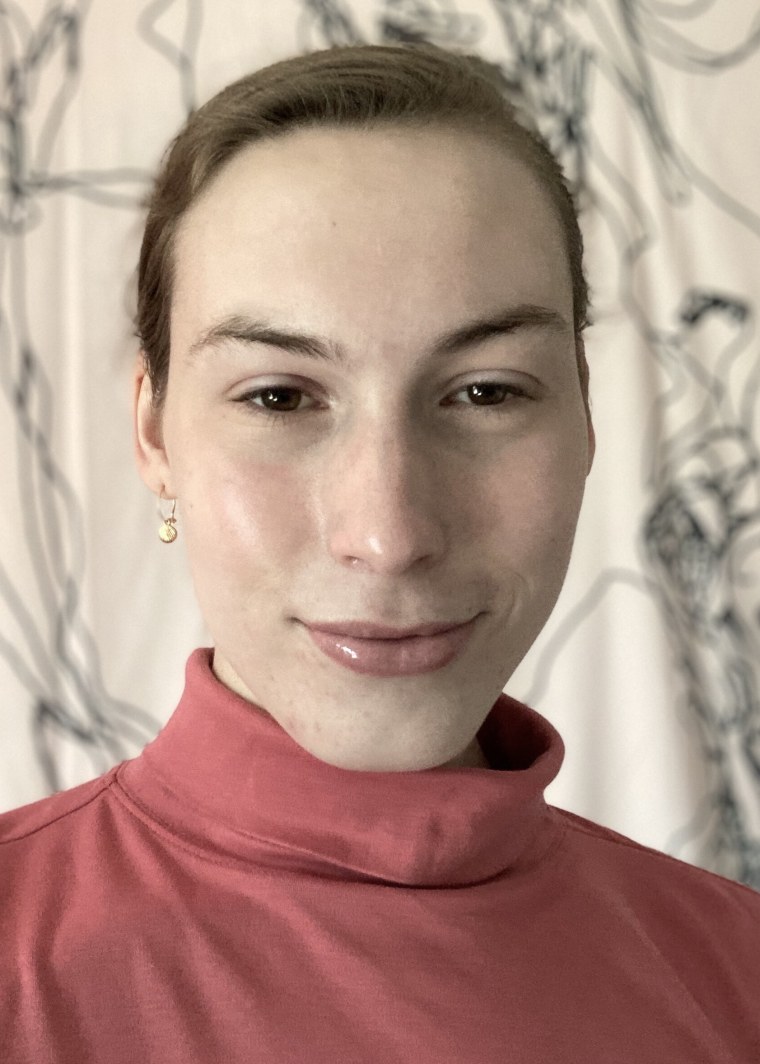 Murphy was among a group of people who had lined up to enter the Senate public gallery around the time of the final confirmation vote, presided over by then-Vice President Mike Pence. As part of a coordinated effort, Murphy and other protesters stood up and started shouting as the vote started.
"I don't remember exactly what I said. I remember Mike Pence was speaking. I don't think I got much talking off before somebody tugged on my arm, snatched me," Murphy said.
She and others were taken by the Capitol police to an outdoor processing area, restrained by zip-tie handcuffs. It was a long wait because there were so many protesters, but Murphy said it was "pretty social" and there was a toilet and water available.
Murphy, now 23 and living in Chicago, said she was arrested around midday and was released six or seven hours later after paying a $50 fine as part of the "post and forfeit" procedure, which meant the misdemeanor charge was resolved without going to court. She does not recall being asked to stay away from the Capitol grounds.
The post-arrest process was "relatively relaxed," Murphy said, although she thought that officers were overly aggressive in warning protesters not to disrupt the proceedings. Overall, "it was definitely an empowering experience," she said.
Over on the Capitol grounds, "it is virtually unheard of" for people to be jailed overnight, a Capitol Police official said. Protesters face different outcomes depending on where the offense takes place and whether they are repeat offenders. In many instances, cases are instantly resolved through the "post and forfeit" process. Repeat offenders, a famous example being actor and activist Jane Fonda, can sometimes face a night in jail.
At the Supreme Court, people who are arrested are processed by the Supreme Court Police and, after processing, transferred to the detention facility housed underneath the local District of Columbia courthouse. There, they await an initial court hearing. The District of Columbia U.S. Attorney's Office handles prosecutions.
Typically, protesters in the courtroom are charged, as the three women were, with violating a federal law that outlaws "loud, threatening or abusive language" in the Supreme Court building. The maximum sentence is 60 days in prison. At the Capitol, protesters face charges for violating a local District of Columbia law that prohibits obstructions and disruptions in public places. Defendants could in theory face up to 90 days in jail.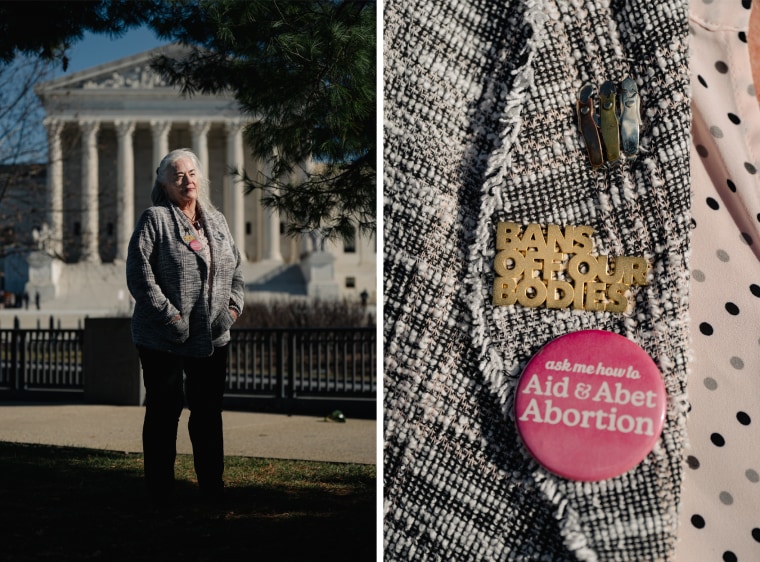 Supreme Court spokeswoman Patricia McCabe declined to comment on behalf of the court, including its police department, when asked about how the court handles arrests.
Patty Hartman, a spokeswoman for the U.S. Attorney's Office, said the office "takes all disruptions of official proceedings seriously and makes charging decisions consistent with the facts and the law." That can include taking into account the defendant's criminal history, she said.
Neither McCabe, Hartman nor a spokeswoman for the federal court would comment on why the Supreme Court protesters spent 30 hours in detention before their first court appearance. A spokeswoman for the District of Columbia jail did not respond to requests for comment.
'Stiff, stiff sentences'
The Supreme Court appeared to take a tougher approach to protesters after a spurt of disruptions starting in 2014. In the first, serial protester Kai Newkirk stood up during an oral argument to protest the Supreme Court's 2010 Citizens United v. FEC ruling that paved the way for unlimited independent spending in federal elections.
When five people stood during an April 2015 oral argument to oppose the Citizens United decision, the third protest in little more than a year, the court's patience seemed to wear thin.
During that disruption, Chief Justice John Roberts issued a warning from the bench saying that protesters could be punished. Fellow conservative Justice Antonin Scalia also weighed in: "Give them stiff, stiff sentences," he said in remarks captured on an audio recording that was introduced as evidence.
In that case, the five defendants, as with the previous protesters, were held overnight in jail. But, unlike the earlier cases, they were sentenced to an additional weekend in jail by U.S. District Judge Christopher Cooper. One defendant received a sentence of two weekends. Federal prosecutors had asked for 10-day prison terms.
The defendants were also prosecuted in federal court, as the three abortion rights protesters were, instead of the local Superior Court in Washington, according to court records, and faced a separate additional charge of disrupting a judicial proceeding that could have led to up to a year in prison.
Newkirk, who helped plan that later protest, said that, when factoring in all the differences with the earlier cases, it appeared that "the chief justice and others on the court were frustrated and perhaps angry about what was happening and wanted to crack down and try to stop it."
A defense lawyer who has handled Supreme Court protest cases said that a prosecutor told him at the time that the U.S. attorney's office was "getting directions" from the court's lawyers.
Within an institution where the building itself is considered a holy temple, this was an example of the court "exerting its control," the lawyer said.
'Egregious disrespect'
Those familiar with Washington protests point to some possible reasons protesters are treated differently. One is that the Capitol Police has a lot more protesters to deal with, sometimes needing to process hundreds of people quickly. In contrast, although protests outside the Supreme Court building are common, it is relatively unusual for people to disrupt court proceedings inside the courtroom.
There are also inherent differences between the two institutions. Congress is where democratically elected representatives meet and a place where members of the public have a right to express their views. The high court, meanwhile, is not directly accountable to the people and likes to see itself as nonpolitical. As such, there may be a desire to crack down on protesters to help maintain that image. The respective police departments have different legal powers too, which could affect how they resolve cases.
The legal community's reverence for the court was on display during the sentencing of the three protesters this month. Assistant U.S. Attorney Meredith Mayer-Dempsey said the women's conduct "demonstrates egregious disrespect for the highest court in the land," adding that they had shown a lack of remorse even while pleading guilty. She said that a disruption in the courtroom was "more significant" than similar conduct outside the building.
Paterson, Enfield and Baker, standing together at the lectern, gave an emotional joint statement in which they said their protest against the stripping away of abortion rights was in the grand tradition of nonviolent civil disobedience in the United States.
"We did this in solidarity with women around the country who are now facing criminal prosecution and incarceration for making basic health care decisions about their bodies," Baker said, her voice breaking, as she addressed the impact of the abortion ruling.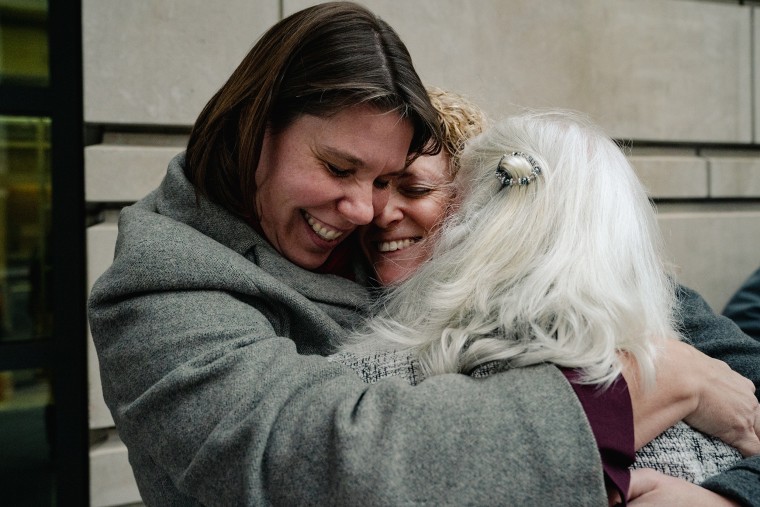 Mehta appeared reluctant to impose a sentence beyond the 30 hours in detention the women had already served but indicated his hands were tied.
"You can't have people disrupting Supreme Court proceedings ... without facing consequences," he said. But, he added, "I understand your passion."