WASHINGTON — Several Supreme Court justices seemed skeptical Wednesday of a terrorism detainee's claim that allowing two former CIA contractors to cooperate with an investigation of his torture by the U.S. overseas would not violate official secrets.
But at least three justices suggested the best testimony might come from the detainee, Abu Zubaydah, himself. He was transferred to the custody of the Defense Department in 2006 and moved to the U.S. military base at Guantanamo Bay, Cuba, where he remains.
Justices Stephen Breyer, Neil Gorsuch and Sonia Sotomayor asked acting Solicitor General Brian Fletcher why the government won't allow the detainee to offer his own testimony to Polish investigators, who are looking into his legal claims against current or former Polish officials who he says were complicit in his detention and treatment at secret interrogations site there.
"Why not ask Abu Zubaydah? He was there," Breyer said.
Gorsuch sought to pin Fletcher down near the end of the argument. "I'm asking much more directly, will the government make him available?"
"We want a clear answer," Sotomayor said.
Fletcher said he did not have the authority to make that decision on his own.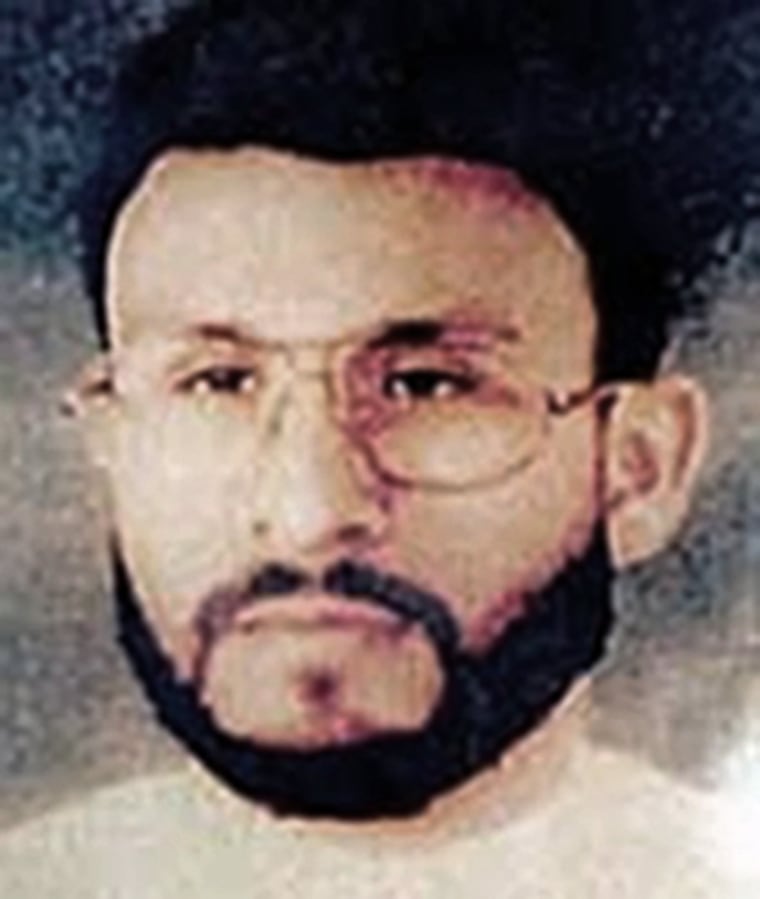 Zubaydah wants to find out more about his treatment, including where he was held and what was done to him. The CIA captured him in Pakistan 19 years ago, believing he was a high-ranking figure in al Qaeda — a notion the CIA later concluded was wrong, according to a Senate Intelligence Committee study.
His lawyers said he was held at several secret locations overseas, known as black sites, where during interrogations he was repeatedly waterboarded, slapped and slammed into walls, crammed into a small box, and deprived of sleep for days at a time.
A European court concluded that one of those black sites was in Poland. To help him pursue his legal claims, Zubaydah now wants access to two former CIA contractors who devised and helped carry out the U.S. torture program.
Fletcher told the court during oral argument Wednesday that allowing them to answer Zubaydah's questions would harm U.S. national security. "Our allies would view that as a serious breach of trust," given the American government's assurances that their cooperation would never be disclosed.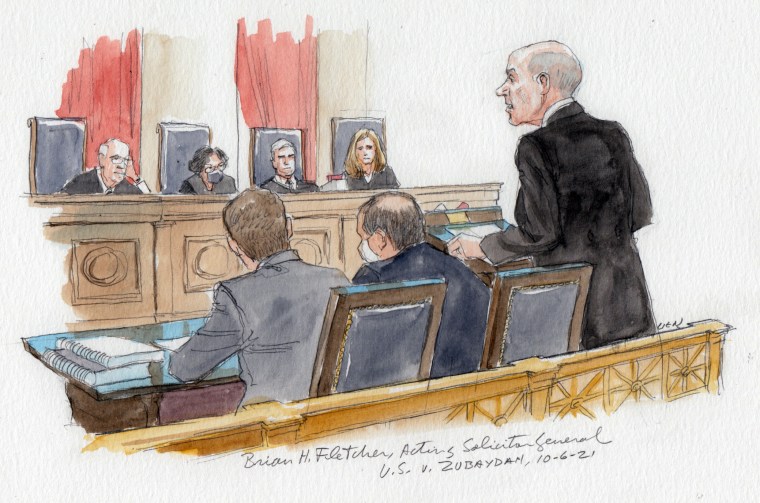 Both the Trump and Biden administrations moved to block Zubaydah's efforts to get their testimony, arguing that some information about his treatment remains a state secret, including the names of the countries where CIA black sites were located.
Justice Elena Kagan seemed unimpressed. "At a certain point, it comes a little bit farcical, doesn't it?" she asked. "It's not a state secrets privilege anymore."
Mike Pompeo, a former Former CIA director and secretary of state in the Trump administration, said in a court declaration that the intelligence agency sought help from foreign governments with a pledge "to keep any clandestine cooperation with the CIA a secret." Maintaining the confidentiality is critical to the CIA's ability "to convince foreign intelligence services to work with us," he said.
Even if the two former contractors didn't mention Poland by name, "you can't take Poland out of the equation, because the whole point is to get evidence for a Polish proceedings," Fletcher said.
Zubaydah's lawyer, David Klein, told the court that the location of the CIA's black sites is no longer a secret. The European Court of Human Rights determined that he was moved to Poland in December 2002 and held there for nine months, citing an interview with Poland's former president, who said officials agreed to let the CIA operate there but denied knowing about any torture.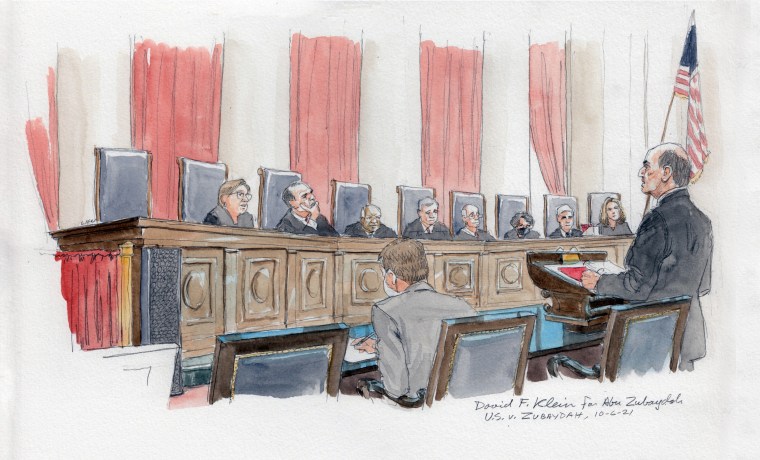 Even so, Klein said he's not asking the former contractors to confirm the location. "I'm not planning to ask, did it happen in Poland? Abu Zubaydah needs to know what happened in that cell."
Providing access to the former CIA contractors would not constitute official confirmation of where the black sites were located, Klein said, "because the witnesses are not agents of the government and cannot speak on its behalf."
A federal judge in California blocked Zubaydah from questioning the former CIA contractors, but the U.S. Court of Appeals for the 9th Circuit said some of the information was no longer secret and ordered the judge to take another look at sorting out. The government then appealed.
The court will issue a decision by the end of June.