Thousands took to Twitter to rally behind comedian Leslie Jones with the hashtag #LoveforLeslieJ on Monday after the "Ghostbusters" star was subjected to a storm of misogynist and racist messages.
The 48-year-old — who plays one of the movie's four ghost-catchers — said she was "in a personal hell" over the online abuse.
In addition to sending Jones sexist and racist messages, Twitter users were circulating a screenshot of an apparently doctored tweet that was made to look like an offensive reply from the actress.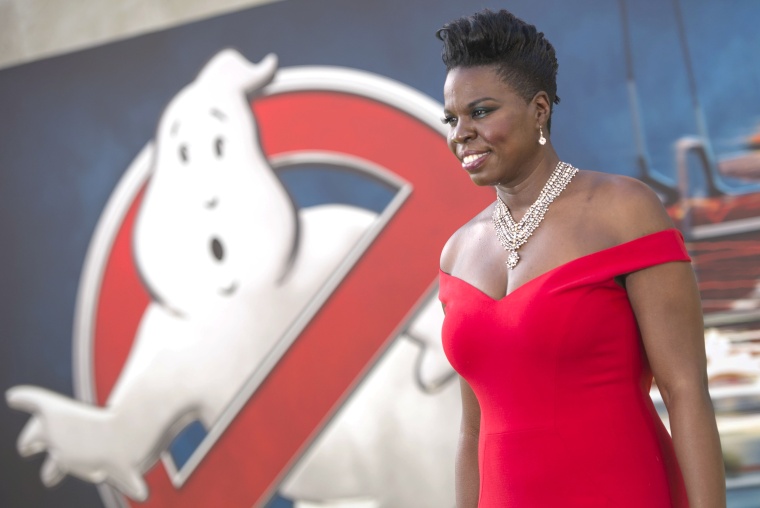 Her supporters quickly rallied, sending #LoveForLeslieJ messages that saw the hashtag trending worldwide. Boosted by "Ghostbusters" director Paul Feig and other celebrities, it received tens of thousands of tweets.
The "Ghostbusters" reboot has gained mixed reviews, with a score of 60 on the aggregation site Metacritic. It received a solid $46 million at its opening weekend, although failed to top the U.S. box office.
Since it's announcement last year, it has also become a lightning rod for abuse on social media.
Much of the anger has centered around the decision to recast the male-dominated 1984 classic with all-female leads.
The film's official trailer has received close to 1 million "dislikes" on YouTube, making it the 9th most unpopular video on in the history of the site.
Related: Has 'Ghostbusters' Always Been Politicized?
Social media sites have struggled to deal with the problem of users — mainly women — being verbally abused and threatened on their platforms.
A study by the British think tank Demos in May found that 10,000 "explicitly aggressive and misogynistic tweets" were sent to some 6,500 different users over a three week period.