LONDON/STOCKHOLM — Britain's Foreign Office said five men, who Swedish media reported were the four members and manager of the rock band Viola Beach, were killed when their car crashed in Sweden early Saturday.
Police confirmed that the men found dead in a canal in Sodertalje near Stockholm were ages 20 to 35 and were from Britain. Their car plunged about 85 feet from the motorway into the canal when a bridge was open.
"For some reason, this car went through the barriers and actually went under the bridge and into the Sodertalje canal," a police spokesman said.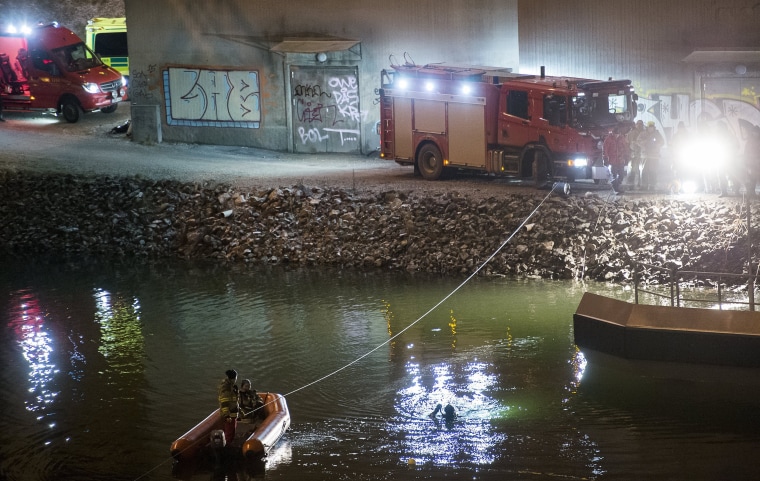 "The investigation so far shows no problem with the barrier. It was down, and the lights were on. Other cars had stopped by the barrier."
The band, which came from Warrington, in northern England, was in the Friday night line-up at the "Where's the Music" festival in Norrkoping, south of Stockholm.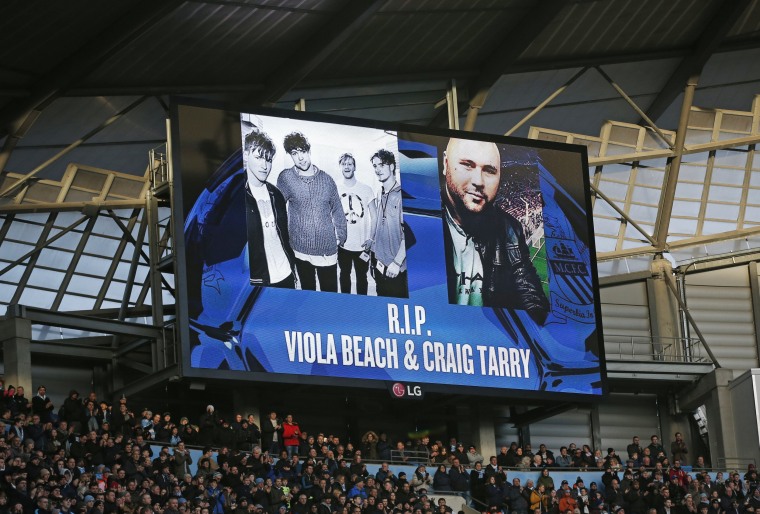 "We can confirm that five British nationals died in a car accident in Sweden," a Foreign Office spokesman said. "We are in contact with local authorities and are supporting the families at this very difficult time."
Viola Beach recently recorded a session for the BBC and was due to play at the SXSW music festival in Austin, Texas, next month, according to its Facebook page.