Christine McVie, the English musician whose smoky vocals and romantic lyrics helped catapult the rock group Fleetwood Mac to international success, died Wednesday, the band and her family announced on social media.
She was 79.
"There are no words to describe our sadness at the passing of Christine McVie," the group said in a statement on Twitter on Wednesday afternoon. "She was truly one-of-a-kind, special and talented beyond measure.
"She was the best musician anyone could have in their band and the best friend anyone could have in their life. We were so lucky to have a life with her," the band added. "Individually and together, we cherished Christine deeply and are thankful for the amazing memories we have. She will be so very missed."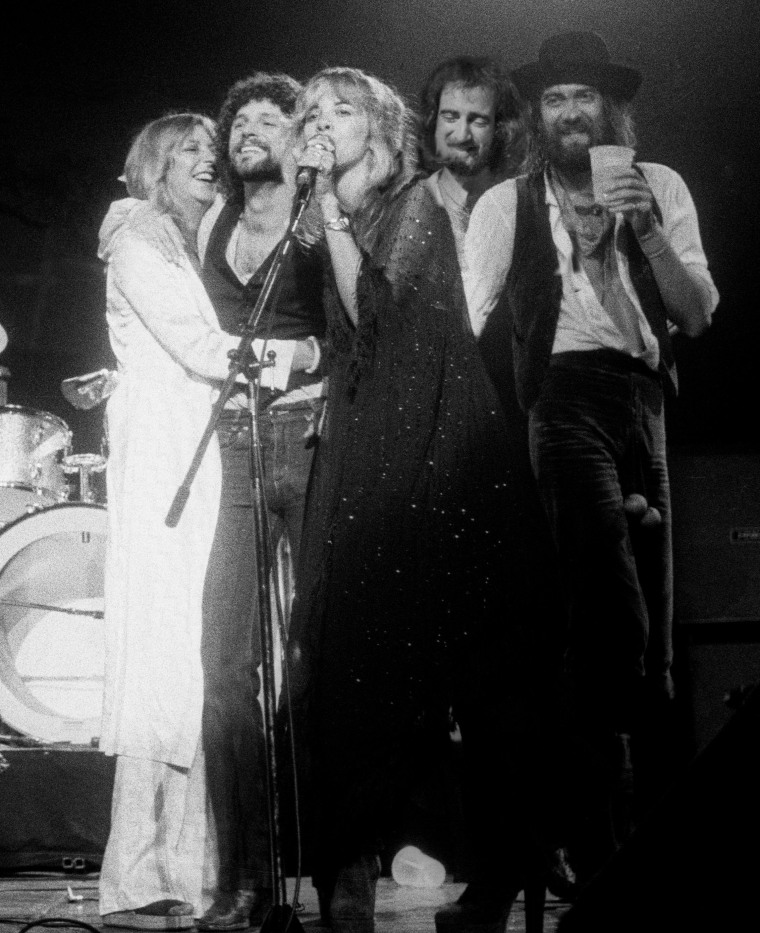 In a statement on Instagram, McVie's family said she "passed away peacefully" surrounded by loved ones at a hospital after a "short illness."
"We kindly ask that you respect the family's privacy at this extremely painful time," the family said, "and we would like everyone to keep Christine in their hearts and remember the life of an incredible human being, and revered musician who was loved universally."
McVie was once married to Fleetwood Mac bass guitarist John McVie. The turmoil in their relationship was one of the creative engines behind the band's massively popular album "Rumours," released in 1977.
Christine McVie penned some of the most cherished lines in the Fleetwood Mac songbook, writing the lyrics to global hits like "Everywhere," "Little Lies" and "Don't Stop" — a track that became synonymous with Bill Clinton's first presidential campaign.
In her lyrics, she chronicled the highs and lows of love in simple but soulful terms. "You Make Loving Fun," one of the melodic high points of "Rumours" and a staple of Fleetwood Mac's tours, summed up the joyful abandon of romance.
McVie channeled a more introspective mood on "Songbird," one of four "Rumours" songs written solely by her. "For you, there'll be no more crying / For you, the sun will be shining," she sings, accompanied by a melancholy piano melody.
In the 1970s, when it was at its commercial peak, Fleetwood Mac sold tens of millions of records and soared into the pantheon of rock acts. Fans around the world were entranced by the transcendent music — and fixated on behind-the-scenes drama.
The breakup of the McVies — and the accompanying split of fellow singer-songwriters Stevie Nicks and Lindsey Buckingham — gave rise to "Rumours," a timeless joint diary of domestic dissolution and one of the bestselling albums of all time.
McVie retired from Fleetwood Mac in 1998, after the group was inducted into the Rock & Roll Hall of Fame.
She rejoined the band in early 2014 for an electrifying world tour, reuniting with the "Rumours"-era incarnation of a group known for frequent lineup changes.
In a handwritten note posted Wednesday on Twitter, Nicks paid tribute to her "best friend in the whole world since the first day of 1975" and quoted lyrics from "Hallelujah," a song by the band Haim: "I had a best friend / But she has come to pass."
Mick Fleetwood, a founding member of the group, eulogized McVie in a statement on Twitter. "This is a day where my dear sweet Friend Christine McVie has taken to flight.. and let us earthbound folks to listen with bated breath to the sounds of that 'song bird,'" he wrote.
Christine Anne Perfect was born July 12, 1943, in Lancashire, England, and showed a natural gift for the musical arts at a young age. She began with the piano but eventually put aside her classical credentials and dived headfirst into rock 'n' roll.
She got her professional start in 1967 with the British blues band Chicken Shack. She met and married John McVie after a brief courtship and then officially joined his band in 1970.
Christine McVie quickly became an integral member of Fleetwood Mac, adding dimension as a mesmerizing low alto singer, songwriter and keyboardist. McVie's early notable contributions include the tunes "Over My Head" and "Say You Love Me."
John and Christine McVie divorced in 1978, although they remained friends and stayed in the band together through beloved albums such as "Tusk" (1979) and "Mirage" (1982).
She was married a second time, to Eduardo "Eddy" Quintela, from 1986 to 2003.
McVie won two Grammy Awards out of seven total nominations, and in 2014 she received a lifetime achievement honor from the British Academy of Songwriters, Composers and Authors.