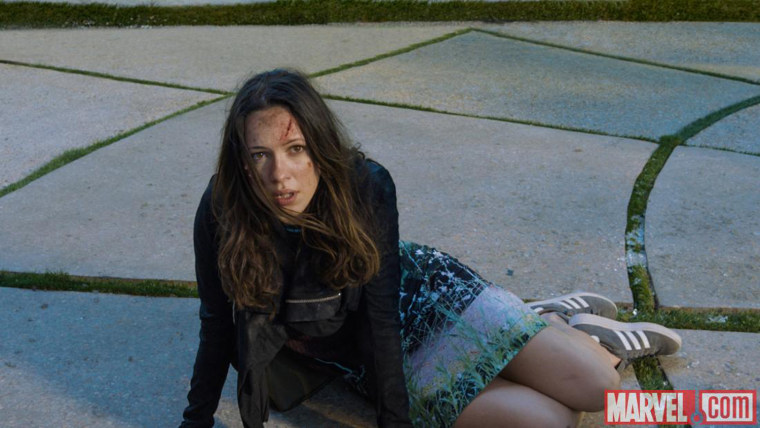 Tony Stark's latest leading lady looks in need of rescue. New pictures of "Iron Man 3" are in the wild Friday via Marvel.com, and one of them gives fanboys their first look at Rebecca Hall's character, Dr. Maya Hansen.
Hall, best known for her role in "Vicky Cristina Barcelona," looks to have gotten banged up in this pic, as she lies on the ground with a gash on her forehead.
Per Marvel lore, Hansen is a scientist and ex-lover of Robert Downey Jr.'s brilliant industrialist Tony Stark, aka Iron Man. It is Hansen who helps develop the Extremis virus, a nanotechnology serum that links Tony's mind and body to his metal suit as part of the military's long-held ambition to create a super-soldier.
Foreshadowing the difficult challenge that lies ahead for our heavy-metal hero, another photo shows Iron Man's mask with a big crack in it.
No doubt his mettle will be tested plenty in the form of arch-foe Mandarin, played by Ben Kingsley -- though Tony will luckily once again receive a much-needed helping hand from good buddy Col. James "Rhodey" Rhodes (Don Cheadle), otherwise known as War Machine, another pic of whom also surfaced in this latest batch.
"Iron Man 3," directed by Shane Black, hits theaters on May 3, 2013. 
Related content:
More in NBCNews Entertainment: