LOS ANGELES — Netflix is taking new steps for the second season of its teen suicide drama "13 Reasons Why," including a warning video that will air before the first episode of each season.
In the clip, the show's stars Dylan Minnette, Katherine Langford, Justin Prentice and Alisha Boe tell viewers how to get help if they are affected by what they see on the show.
Additionally, the streaming service is adding crisis resources and a viewing guide to 13ReasonsWhy.Info, and will start a new after-show titled "Beyond the Reasons," where actors, experts and educators will break down the series.
Related: Netflix's '13 Reasons Why' carries danger of glorifying suicide, experts say
"The hope is that the steps we're taking now will help support more meaningful conversations as Season 2 rolls out later this year," Brian Wright, vice president of original series, said in a statement. "We've seen in our research that teens took positive action after watching the series, and now — more than ever — we are seeing the power and compassion of this generation advocating on behalf of themselves and their peers."
Following the "13 Reasons Why" phenomenon and ensuing cultural conversations about teen suicide, Netflix released a study on Wednesday about the show's impact on young viewers, which prompted the series' additional features.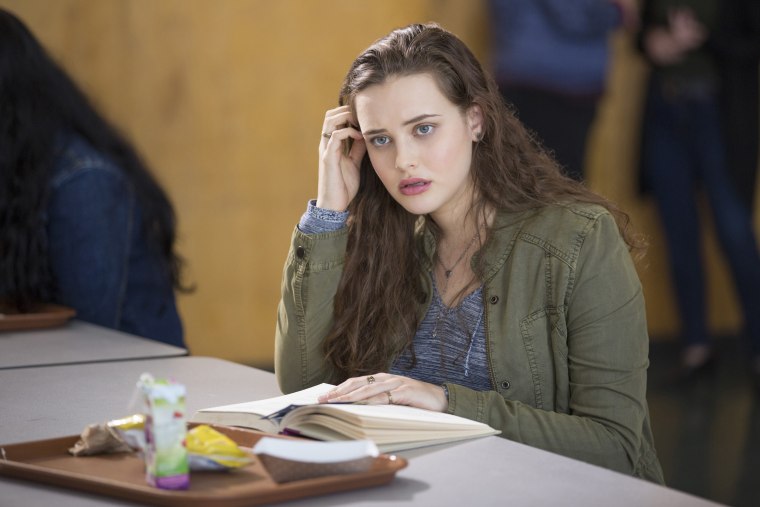 Commissioned by Northwestern University's Center on Media and Human Development, researchers discovered that "71% of teens and young adults found the show relatable, and nearly three-quarters of teen and young adult viewers said the show made them feel more comfortable processing tough topics," Wright said.
Additionally, the study reported that "more than half of teens reached out to someone to apologize for how they had treated them, and nearly three-quarters of teens said they tried to be more considerate about how they treated others after watching the show."
The show, which had its first season last year on the streaming service, tells the story of teenager Hannah Baker's (played by Langford) suicide through audio tapes listened to by classmate Clay Jensen (played by Minnette). Hannah implicates specific people in her decision to commit suicide.
Some mental health experts have raised issues that the series could potentially be more harmful than helpful.
The show is produced by Selena Gomez and based on the best-selling novel by Jay Asher. The series will return later this year.