LONDON — For centuries it has been at the crossroads of Europe and Asia. Now Istanbul is making a bid to be a global meeting place with a new $11 billion airport that aims to overtake Atlanta as the world's busiest.
Next month, Turkish President Recep Tayyip Erdogan's jet will be the first to land at the airport — the latest in a string of high-profile public projects that he hopes will boost an economy weakened by terrorism and a failed coup in 2016 as the country faces a crucial election next year.
Called simply Istanbul New Airport, the project follows the commission of a 250-mile toll freeway, the opening of a $1.2 billion rail-and-road bridge stretching 1.4 miles across the Bosporus and the $66.5 million landmark Camlica mosque, the largest in Turkey.
Also planned is a 27-mile canal running parallel to the Bosporus, which Erdogan calls his personal "dream." If built, it will turn the European side of Istanbul into an island.
Experts say Erdogan hopes to secure not just economic growth but also his position as Turkey's most important leader since the modern republic's founder, Mustafa Kemal Ataturk.
"He loves his big projects, and the airport is perhaps the grandest," said Nigel Rendell, a London-based analyst with Medley Global Advisors. "It allows him to show he is delivering on his promises, right at the time he is trying to extend his powers."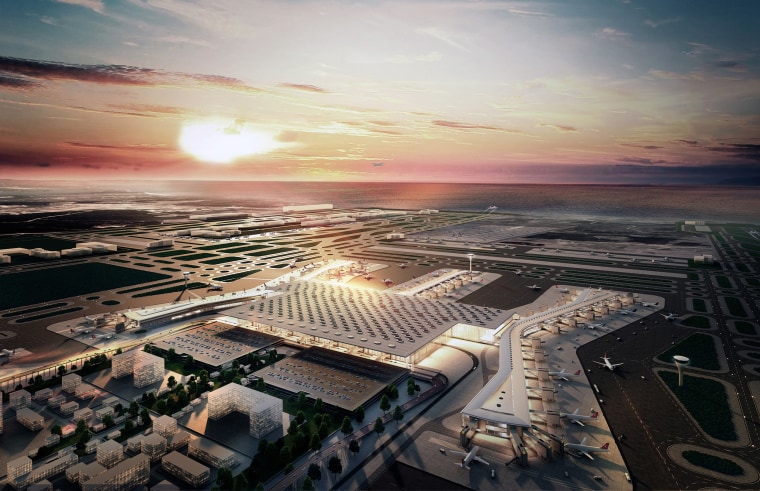 The new hub is on the site of a former forest 22 miles northwest of the city. It will replace the existing chronically congested Ataturk Airport — the scene of a 2016 terrorist attack that killed 45 people — when it opens to the public in October.
It will have the world's largest single terminal building, covering 14 million square feet and capable of handling 90 million passengers a year. That number will rise to 150 million when more terminals are added, which could see it leapfrog Los Angeles International, Beijing and even Atlanta Hartsfield-Jackson — which handled 104 million in 2016.
Officials aim to strengthen Istanbul against rival Middle Eastern mega-hubs such as Dubai and Doha, and help Turkish Airlines — a partner in the Star Alliance alongside United Airlines — compete with the so-called ME3 giants — Emirates, Qatar and Etihad — for long-haul connecting traffic. It may also attract new services from U.S. carriers, none of whom currently serve Istanbul.
Designers hope the airport will prove a more popular place to layover than Dubai or Abu Dhabi.
The duty free and shopping areas alone cover more than half a million square feet — bigger than 10 football fields — and there are 26 miles of baggage belts, capable of handing almost 30,000 bags an hour.
"Dubai has similar reach in terms of flights, but for much of the year it's too warm to be a comfortable city to walk around," said Johann van Rensburg, one of the lead architects of the new terminal. "In Istanbul there is much more culture and a fantastic climate."
He said the terminal had been designed to make critical points, such as security checkpoints and check-in, less stressful and that passengers would not be forced to walk through stores to get to their gate like they do at many other airports.
"If you know exactly where you are going, you will be able to head straight there, or if you want to meander through the shops, you can go off to the side," van Rensburg said.
Most important, there will be security controls outside of the building as well as between check-in and departures — a design decision taken after the June 2016 gun-and-bomb assault on Ataturk Airport when attackers targeted the entrance. Security at the new airport will be "top notch," van Rensburg said.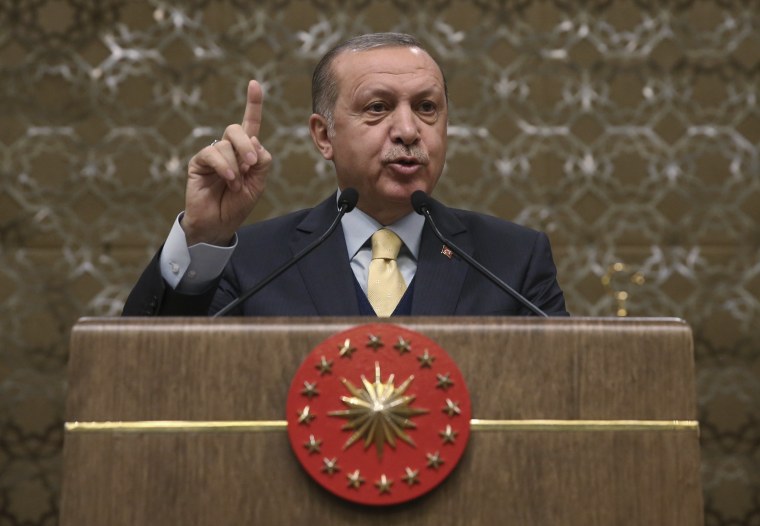 Such reassurance will be essential for Turkey, which saw tourism slump after the airport attack and a deadly mass shooting in an Istanbul nightclub on New Year's Eve 2016. Political instability caused by the July 15, 2016, coup attempt and subsequent crackdown on media freedoms has also spooked visitors and investors.
Ministers believe the new airport will support 225,000 jobs and contribute about $19.5 billion to the economy — equivalent to 5 percent of the country's gross national product. And if only one in 10 passengers visits Turkey as a tourist, a further $7 billion will flow in.
However, despite posting 7 percent growth last year, Turkey's economy has deeper worries.
"There are still some deep difficulties including high inflation, which is currently running at about 11 percent, and interest rates that were well above target," said Rendell, the analyst. "The country is also very susceptible to exchange rates because it imports a lot of things and the currency had a volatile period last year."
And while the major infrastructure works have created construction jobs and income, most of it has gone to companies that support or who have donated to Erdogan's dominant conservative Islamic AK Party, Rendell said.
The airport itself might have a slow start; its distance from the city, almost at the Black Sea, means many passengers will have to rely on a new subway line for which construction began only last year. Airport officials did not respond to questions about whether it would be finished in time for the airport's slated Oct. 18 opening.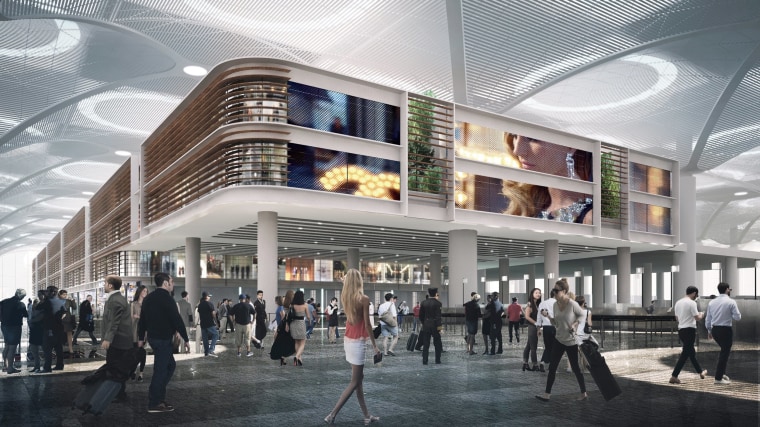 Nevertheless, Erdogan remains optimistic that his latest project will secure him the 2019 presidential election, after which he will assume sweeping new powers of "executive presidency" granted in a narrow and divisive constitutional referendum victory last year.
"He has already assumed many extra powers under the emergency rules that have been in place since the coup, but it's the executive presidency he really craves," Rendell said. "That would allow him to stay in power five more years and he could have a second term. That's the kind of power that worries people because he's very autocratic. He does pretty much what he wants."
Erdogan's ceremonial landing at Istanbul New Airport is to take place on Feb. 26, his 64th birthday, prompting speculation that the airport will ultimately be named after him.
If so, the symbolism would be stark; the old airport is named after Ataturk, the country's founder venerated by moderate Turks for his modern, West-facing secularism. Erdogan's opponents fear he is dismantling Ataturk's legacy by turning Turkey toward traditional Islam, emphasizing its Ottoman past and weakening ties with the U.S. in favor of Russia and Iran.
They point to the new Bosporus bridge, named in honor of the 15th-century Ottoman Sultan Selim I, often called Selim the Grim due to his hard-nosed rule, overseas conquests and persecution of minorities.
For his part, Erdogan told a crowd of thousands waving Turkish flags at the bridge's opening: "When [a] man dies, he leaves behind a monument."