Bill Cosby says he is grateful that Eddie Murphy rejected an offer to impersonate the embattled comedian during the 40th anniversary "Saturday Night Live" special. "I am very appreciative of Eddie and I applaud his actions," Cosby said through a spokesperson.
Murphy apparently turned down a suggestion that he do an impression of Cosby during a "Jeopardy!" parody in the first hour of the Sunday special, according to former "SNL" cast member Norm Macdonald. Cosby, who was ultimately impersonated by current "SNL" cast member Kenan Thompson, has been accused of sexual assault by more than 20 women. Cosby has never been charged and, through lawyers, he has denied the allegations.
The "Jeopardy!" sketch, as originally conceived, would have played out like this: A Video Daily Double question on "Favorite Cocktails" would have brought up a "video clip" of Murphy impersonating Cosby. Will Ferrell, as host Alex Trebek, was then going cut it off, explaining that the "clip" was taped last June — months before the ongoing scandal exploded amid allegations that Cosby served dozens of women drugged cocktails and then sexually assaulted them.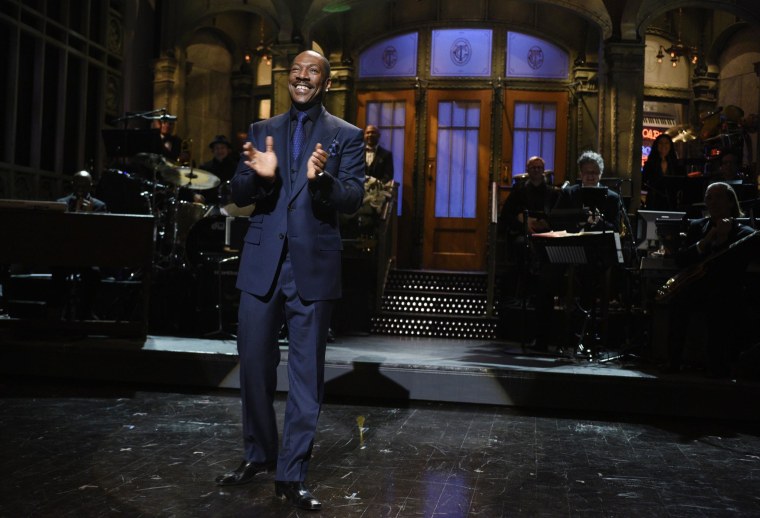 SOCIAL
— Aretha Marshall