LITTLE ROCK — Arkansas is facing a grim "success" rate of 50 percent at best.
The state had planned to execute eight men in the span of 10 days. One met the ultimate justice last Thursday. Two were put to death on Monday night — the country's first double execution since 2000. A final inmate is waiting to be killed on Thursday.
Gov. Asa Hutchinson originally signed eight death warrants to be carried out in such quick succession because a key lethal injection drug was expiring.
So far court orders have blocked four of those scheduled executions, but a total of three men have now died on the same gurney in the Arkansas Cummins Unit — where the death chamber is housed — in the last week.
A public relations nightmare, the jam-packed execution schedule brought increased scrutiny for Arkansas' system, and the focused gaze of defense attorneys, judges, activists and the media.
As only one death warrant remains, here are answers to a few lingering questions days before these series of executions are slated to end.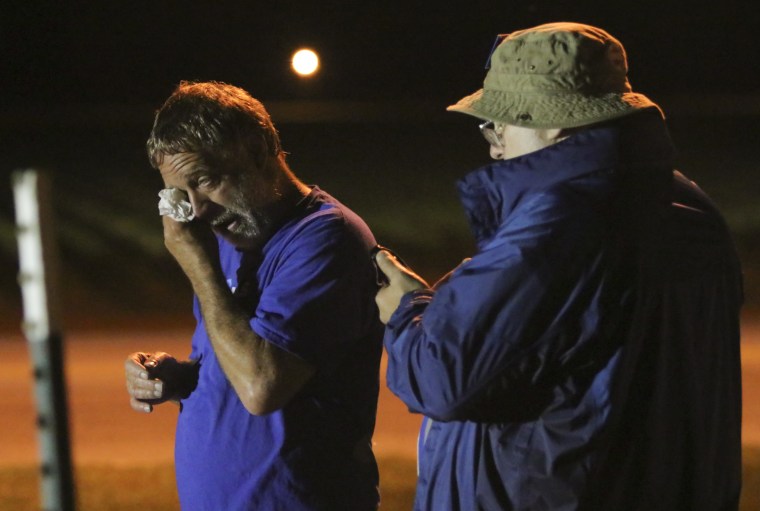 Who is the final inmate to face the executioner?
Kenneth Williams, 38, is scheduled to die by lethal injection on Thursday — the final execution of Arkansas' recent spate.
A jury sentenced Williams to life in prison after he murdered a University of Arkansas-Pine Bluff cheerleader in Dec. 1998. A month after he arrived at the Cummins Unit, where Arkansas is holding the executions, he escaped. Williams first hid in a vat of pig slop that was taken away by a garbage truck and then shot and killed 57-year-old Cecil Boren while the older man tended to his garden. He then stole Boren's truck.
He was recaptured after a high-speed chase that led to an unrelated motorist's death.
Williams was sentenced to death for Boren's murder in 2000.
Since then, Williams has said he's found God. In a handwritten letter to the editor of the Pine Bluff Commercial, a local newspaper, Williams said he regretted his violent acts and admitted to an additional murder.
"I take full responsibility for my actions and whatever consequences my peers see fit," he wrote. "Without God being in my life, I never would have confessed to these crimes. I would have denied them until I went to my grave.
"I know that the embarrassment and shame that I brought upon my community is unacceptable and intolerable," Williams added. "As a community, we are supposed to love one another and work together as one. What we do as individuals reflects upon our communities."
Are there any active lawsuits that could block the final execution on Thursday?
A seemingly endless battle of litigation between the Arkansas Attorney General's Office and the inmates' lawyers has created a see-saw effect in which an execution can be blocked by court order in one moment and be free to move forward in the next.
Each of the inmates' lawyers have filed last-minute appeals to potentially stop their clients' execution. So far, the defense has been successful four times, but the state attorney general has also been successful — allowing Arkansas to put three men to death.
It is likely inevitable that there will be some litigation filed by Williams' lawyers before his execution that could potentially lead to a delay. One of the reasons there have been no executions is the active litigation surrounding death penalty cases.
Related: Commission Calls for Extending Oklahoma Execution Moratorium
But there is also a court battle raging on the side between a pharmaceutical company and the state of Arkansas that has an outside shot of disrupting the proceedings. McKesson Corporation, a medical supplier, has claimed that the state of Arkansas duped them into providing the second drug in the lethal injection protocol. They want to stop the state from using their products in any executions because they believe they should only be used for medicinal reasons — a consistent pursuit of many pharmaceutical companies.
The loudest argument, however remains the inmates' lawyers' insistence the method of execution is controversial because the first drug is a sedative and not an anesthetic, possibly leading to a "cruel and unusual" death. Variations of that argument have been dismissed by numerous courts, including the nation's highest court.
Why is one of the drugs considered controversial?
The key drug set to expire that caused the aggressive scheduling — midazolam — has a controversial history. It's considered a sedative and is supposed to render death penalty inmates unconscious and free of pain during their executions, but it doesn't always work. In Oklahoma, Alabama, Arizona and Ohio cases in recent years, inmates were reportedly conscious and in extreme pain.
The second drug in the protocol is a paralytic called vecuronium bromide that stops an inmate's movement and stops their breathing — creating a feeling of suffocation. The final drug potassium bromide stops the heart and reportedly feels like fire going through the subject's veins when awake.
Arkansas and the state's Department of Corrections has dismissed these instances, but inmate's attorneys have challenged the lethal injection protocol all the way to the U.S. Supreme Court concerned about a potential "botched" procedure.
"Some people who think that if one of the first executions is botched, it could prolong the lives of the others, including me," Williams, the last inmate scheduled to die, wrote in a letter published by the Marshall Project. "But I don't want to live only because someone else suffers that agony."
Who was executed on Monday and what happened?
Jack Jones, 52, and Marcel Williams, 46, were killed inside Arkansas' Cummins Unit on Monday night. Jones was pronounced dead at 7:20 p.m. CT and the Department of Corrections coroner declared Williams dead at 10:33 p.m. via the same procedure.
According Internal Affairs documents released the next day, the first execution took 14 minutes and the second took 15 minutes.
J.R. Davis, a spokesman for Gov. Asa Hutchinson, described the executions as "flawless," but attorneys for the defense challenged that assertion between Jones and Williams' executions.
Williams lawyers filed a motion to stay the executions, asserting that Jones' execution was "torturous" and that Williams' would likely suffer the same pain because of their similar physical condition. Both men were overweight and had diabetes, hypertension and sleep apnea. Their lawyers had argued in a previous case that their conditions caused poor circulation and that the drugs might not work, leading to a painful death.
An Arkansas district judge ordered a temporary injunction on Williams' procedure while she considered the request. Ultimately she denied the request.
Williams' execution was then performed approximately two hours later than scheduled.
Who else has been executed during this spree of executions?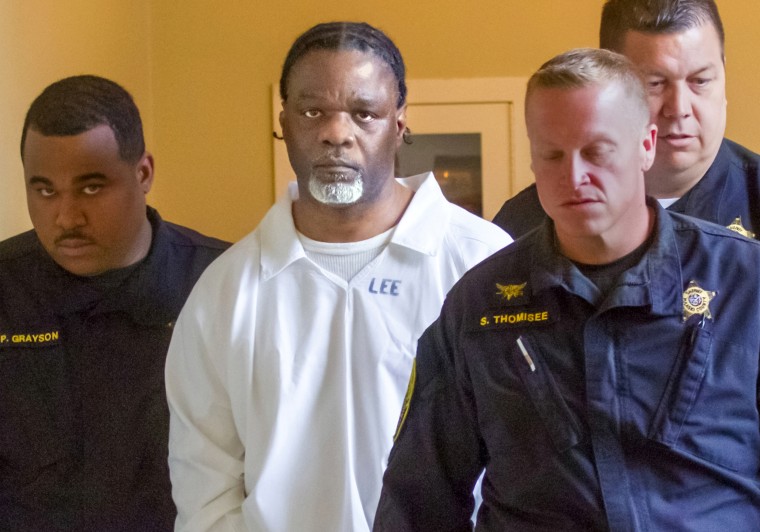 Ledel Lee, 51, died inside the Cummins Unit this past Friday via the hands of an Arkansas executioner at the very last minute. His death warrant was set to expire four minutes after a coroner pronounced him dead.
It was the first execution held in the state since 2005. The U.S. Supreme Court declined to hear five appeals filed by Lee's lawyers that have blocked or delayed his execution.
Lee maintained his innocence until the very end, but was sentenced to death in October 1995 in Pulaski County, Arkansas, for the murder of 26-year-old Debra Reese.
Who was not executed and why not?
Various court orders spared Don Davis, Bruce Ward, Stacey Johnson and Jason McGehee from receiving the lethal injection cocktail at the end of April.
McGehee was the first to be spared after an Arkansas Parole Board recommended the governor grant him clemency. A federal judge blocked his execution after the parole board's recommendation.
Davis' procedure was held up at the last minute by a U.S. Supreme Court order. Ward was also scheduled for execution on the same day, but the Arkansas Supreme Court order spared him. Both men's lawyers argue they are mentally incompetent to face capital punishment.
The Arkansas Supreme Court also stopped Stacey Johnson's execution via a 4-3 decision, so that new DNA evidence in his case could be tested.