After more than two years, an estimated $150 million, and not a trace of wreckage found, the final ship searching for Malaysia Airlines Flight MH370 departed Tuesday for likely the last time.
Four specialist vessels have been scouring the Indian Ocean for debris from the Boeing 777, which vanished in March 2014 between Kuala Lumpur and Beijing with 239 people on board.
Three of the ships have since left the search, and on Tuesday the final vessel, run by Dutch company Fugro World Wide, left the Australian port of Fremantle on what's likely to be its final outing.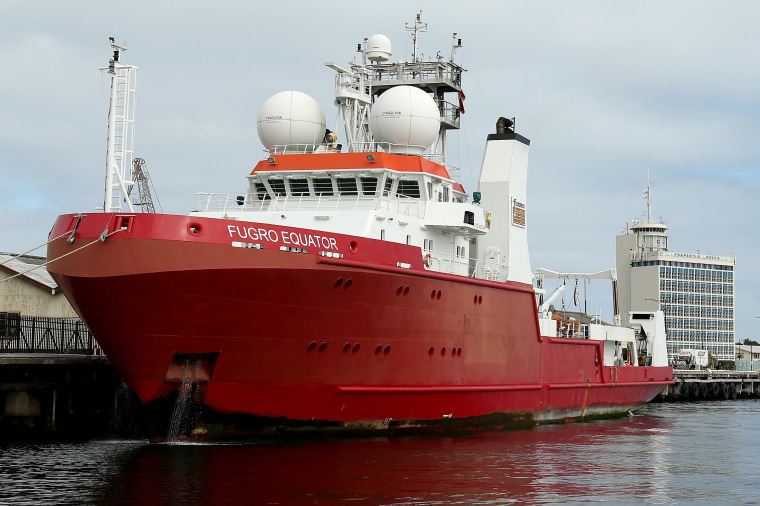 Australian Infrastructure and Transport Minister Darren Chester said in a statement Tuesday that this would depend on the weather, as the search area contains some of the world's roughest seas.
The ship, the Fugro Equator, is set to complete its mission early next year.
"In the absence of credible new evidence," the statement added, the voyage would be its last in the hunt for the airliner.
Chester's office confirmed to The Associated Press that the ship had departed Tuesday.
Exactly what happened to MH370 is still confounding experts. It vanished from radar but was confirmed to have crashed after several pieces of debris from the airliner washed up on Indian Ocean islands. This has led families of the victims to call for the search to be extended.
But the detailed underwater search — which officials hoped would uncover the fuselage and black boxes — has so far returned no trace of the plane.
The four ships, three from Fugro and one supplied by the Chinese government, have been searching in some of the roughest seas in the world and using sonar to scan the seafloor more than three miles under the surface.
They have searched an area of some 46,000 square miles, around the size of Pennsylvania, and the total cost of the operation is estimated to be around $150 million, according to the Australian government, which is coordinating the search.