Belgian officials on Wednesday identified the man shot dead during a raid linked to the Paris terror attacks, saying that an ISIS flag and extremist manual were found in the operation.
Three officers were wounded in the joint Belgian-French raid Tuesday in the Brussels neighborhood of Forest.
A team of six police officers — four Belgian and two French — came under fire immediately after they opened the door of the apartment on Rue du Dries, Belgium's federal prosecutors' office said Wednesday.
The office said that an Algerian suspect who had a Kalashnikov rifle was killed by a police sniper — and that two other people targeted in the raid were still on the run.
Belkaid Mohammed, 35, was "neutralized by a special forces sniper when he tried to open fire towards the police from a window of the flat where he was hiding," according to the prosecutors' statement. It said his body was found during a "subsequent house search" after the raid ended.
Mohammed had been living illegally in Belgium and was not previously known to authorities except for a case of theft in 2014, the statement added. Shots were fired at officers "many" times over a number of hours, it said.
Later, another Kalashnikov was found following a search of another house at nearby Rue de L'Eau.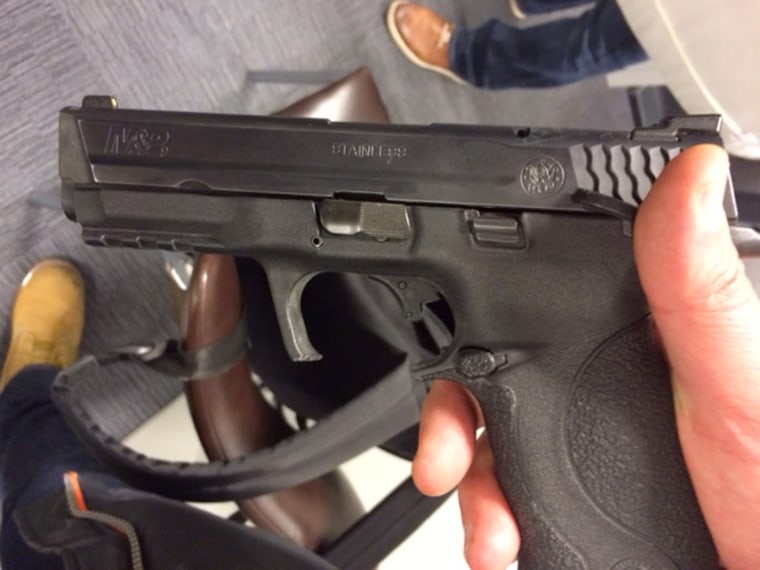 Two people brought in for questioning have been released without charge, the prosecutor's office said.
A spokesman for Belgium's federal prosecutor declined to answer questions from reporters at a press conference Wednesday, saying only that the investigation was ongoing.
Several of the terrorists behind the Nov. 13 terror attacks in Paris had ties to Brussels.
A police source told NBC News on Tuesday that the targets of the raid were people connected to those already charged in relation to those attacks.
At least 10 people have been charged and are in Belgian custody in connection with the attacks, which killed 130 people across the French capital.
Among those still at large is Salah Abdeslam, a French national who fled Paris after the attacks. He was not a target of Tuesday's raid, the police source said.