CAPE CANAVERAL, Fla. — As relations between the United States and Russia deteriorate due to the crisis in Ukraine, Sen. Bill Nelson, D-Fla., is calling attention to concerns about the two nations' joint venture on the International Space Station.
Nelson, who flew on the space shuttle Columbia in 1986 and now chairs the Senate's subcommittee on science and space policy, said the situation in Ukraine illustrates why it's "vital" for NASA to support the development of U.S. commercial spaceships.
"We've got to properly fund and support commercial spaceflight so we can keep our space program alive and well, no matter happens with Russia," Nelson said in a statement late Monday.
Since America's shuttle fleet was grounded in 2011, Russia has been flying U.S. astronauts to and from the International outpost at a cost of up to $70 million per seat. If Russia should suddenly refuse to fly Americans there, the United States could be without the means to keep astronauts aboard the $100 billion-plus outpost.
In 2010, retired senator-astronaut John Glenn literally begged President Barack Obama not to ground the space shuttles and leave American astronauts at Russia's mercy. Glenn's fears could now be coming home to roost.
The quickest solution would be to accelerate efforts to upgrade SpaceX's Dragon cargo spacecraft so it can ferry astronauts to and from the station. Some feel that could be done within two years.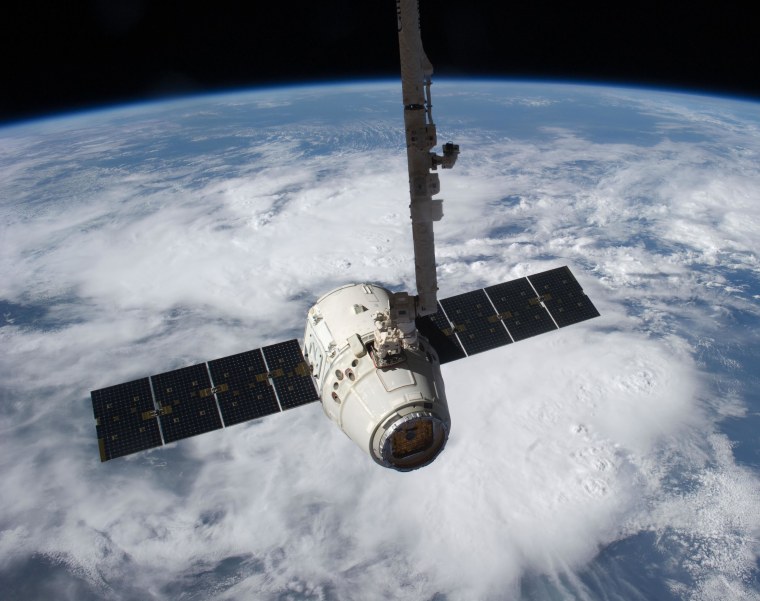 NASA's current plan calls for commercial spaceships, potentially including SpaceX's Dragon, to start flying astronauts by 2017 — but that timetable is dependent on funding. The Obama administration is seeking $848 million for the commercial crew program for fiscal 2015, which would be an increase from the current year's level of $696 million.
In addition to the commercial program, NASA is spending billions on a more powerful Space Launch System for exploration beyond Earth orbit.