President Barack Obama stood in front of Rembrandt's 17th-century masterpiece 'The Night Watch' as he spoke to the media following his arrival in the Netherlands on Monday.
Obama remarked that the painting, which is housed in the recently-renovated Rijksmuseum in Amsterdam, was the most impressive backdrop he had ever had for a statement to the press.
Obama is beginning a week of international travel with Russia's Crimean incursion at the top of his agenda. "We're united in imposing a cost on Russia for its actions so far," Obama said after meeting with Dutch Prime Minister Mark Rutte.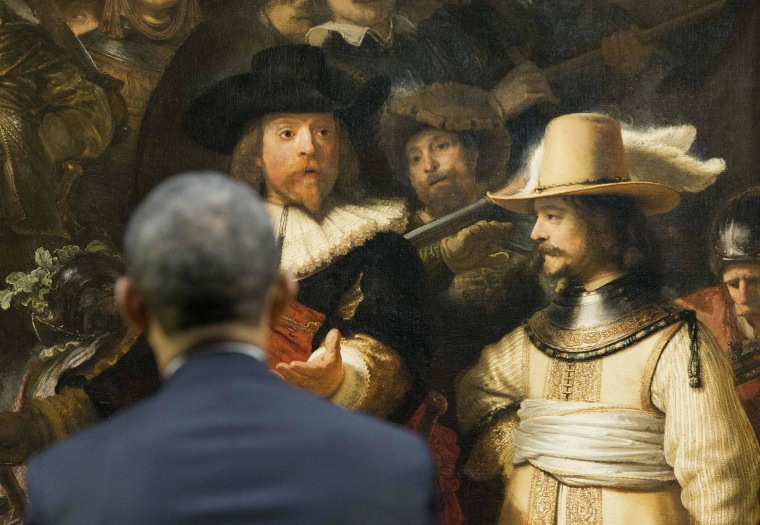 — The Associated Press contributed to this report