Given Russia's troubled history in Chechnya, where they waged two brutal wars to quash separatists, you might expect Chechens to sympathize with Ukrainians in their conflict with Russia. Here, however, we see the so-called "Death" battalion, a group of seasoned Chechens who chant "Allahu Akbar" (God is great) as they train to support the pro-Russian rebels in eastern Ukraine.
They aren't the only Chechens in the area, though. According to Reuters, "these men are sworn enemies with another group of Chechens who fight on the opposite side of the conflict and support the Kiev government troops."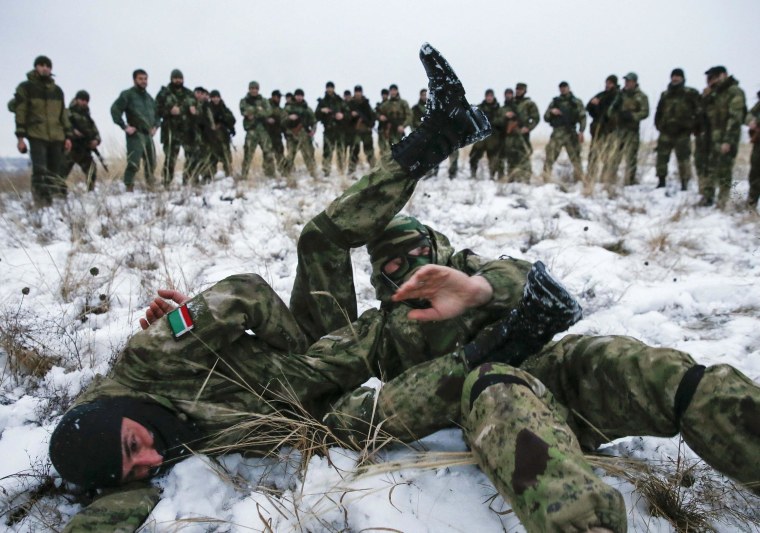 Russia sides with the rebels in east Ukraine but denies sending serving troops to reinforce them. Moscow has said any Russians fighting there are volunteers.