June 16 was Joshua and Thamara Holt's first wedding anniversary.
Friday is the first anniversary of their imprisonment in a Venezuelan jail.
For a full year now, Joshua Holt's mother, Laurie Moon Holt of Riverton, Utah, and Sen. Orrin Hatch, R-Utah, have worked tirelessly to secure the couple's freedom.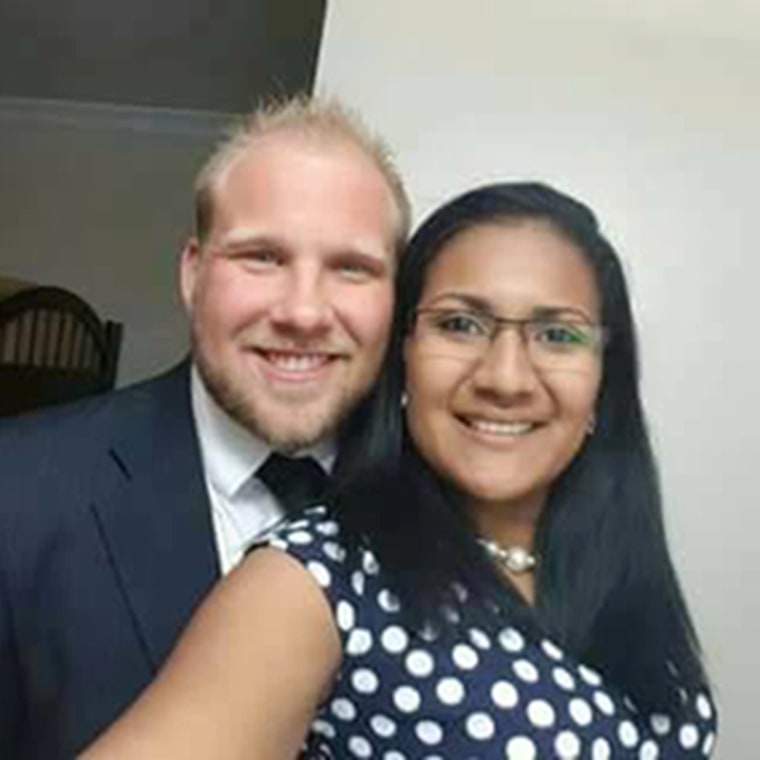 Laurie Holt wrote letters to both Barack Obama while he was president and then to President Donald Trump, alleging that the Venezuelan government was treating her son brutally.
"Josh and Thamy will have spent 1 full year in this unjust prison. Not even a rehearing. For simply falling in love," Laurie Holt wrote in a message to supporters on Wednesday. "Please pray harder than you ever have before."
Hatch, meanwhile, said this week that he has met with U.S. officials "from every level of government." Friday's anniversary, he said, is "an important time to remind Josh and his family that we are still anxiously engaged in the fight for his freedom."
On Thursday, State Department spokeswoman Heather Nauert accused the government of Venezuelan President Nicolás Maduro of having refused to seek medical attention for Joshua Holt's "difficult and painful to ongoing medical ailments, which have worsened by delays and denials of proper care." She again called on Maduro to release the Holts on humanitarian grounds.
They just clicked online
A year and a half ago, Joshua Holt, a former missionary who is now 25, met Thamara Belen Caleño Candelo — a Venezuelan national from Ecuador with two young daughters — on a Mormon forum where he was seeking native Spanish speakers to help him master the language.
The couple, both of whom are committed members of the Church of Jesus Christ of Latter-day Saints, quickly fell in love. Joshua Holt traveled to Venezuela to propose, and five days later, on June 16, 2016, they were married. They settled into the apartment in Caracas where Thamara Holt lived with her daughters while they awaited U.S. visas.
Precisely two weeks later, on June 30, Venezuelan officers burst into their home and arrested the newlyweds.
Gustavo González López, Venezuela's minister of homeland affairs, peace and justice, said in a televised address three weeks after the raid that officers found two rifles in the apartment — an AK-47 and an imitation M-15 — along with ammunition, a hand grenade and detailed maps of Caracas, the capital.
López said the Holts were arrested in a larger operation to find the paramilitary killers of Omar Jesus Molina Marin, a prominent socialist leader. He said there was evidence that Joshua Holt may have been working with criminal gangs to undermine the government.
'Look what we found!'
Only three eyewitnesses are known to have spoken publicly about the police raid: Thamara Holt's mother, María Candelo, whom National Public Radio interviewed in March; a neighbor who vividly recounted the raid to The Miami Herald, which withheld the woman's identity for her own protection — and Joshua Holt, who wrote a nine-page letter about their ordeal to his mother on Aug. 21.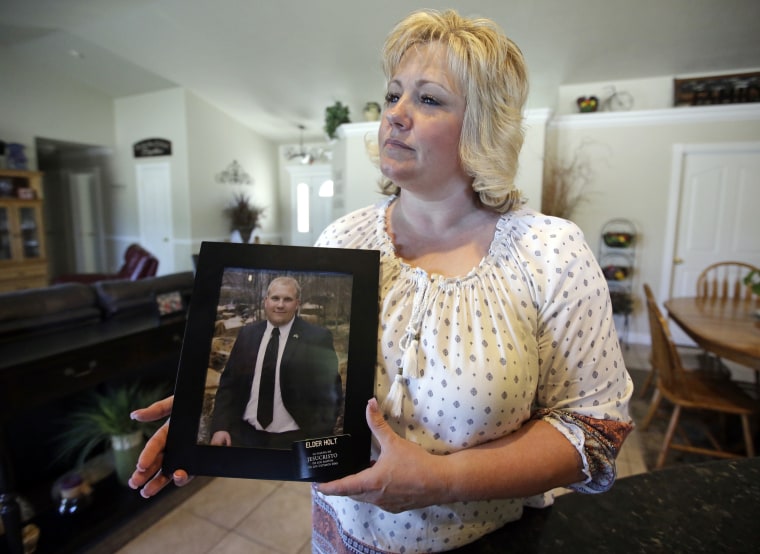 According the accounts of all three, officers began going door to door in the apartment building around dawn on June 30. When they reached the Holts' unit, they conducted a search and examined Joshua Holt's papers. After a few hours, the apartment had been trashed, and the Holts had been arrested.
The unidentified neighbor told the Herald that officers noticed that Joshua Holt was recording the raid on his cellphone.
"In this country, you can't search without a warrant, so he thought it was noteworthy," the woman said. "They confiscated his phone and took him away with other people."
Candelo, the new bride's mother, told NPR that she saw officers slip weapons into Joshua Holt's luggage and shout, "Look what we found!"
In his Aug. 21 letter, Joshua Holt told his mother: "It wasn't until days later that I found out that the police had entered into our apartment a third time asking for $10,000 dollars and afterwards planting these things in our apartment because we had no money.
"They did and said horrible things to my wife trying to get her to say bad things about me, but she refused to say anything that wasn't true," Holt wrote. "My poor wife was taken from her two beautiful children and placed in here under charges that she was my accomplice."
'I give her a kiss and tell her I love her'
In the past year, Joshua Holt has been scheduled for court hearings at least four times. The hearings never happened. Twice, the judge failed to show up. At least two other scheduled hearings were simply canceled.
Holt's attorney, Jeannette Prieto, told NBC News at the time that a hearing scheduled for Oct. 11 was canceled after concerns were raised about "cruel and inhumane" punishment that Holt was given for reasons that were never explained.
Prieto said Holt was taken to a hallway of the prison, forced to strip naked and ordered to jump up and down repeatedly.
Observant Mormons wear underclothing called "sacred garments" or "Temple garments" — a symbol of their having taken part in a special ceremony as a reminder of the covenants they make in the Temple. Holt, according to Prieto, "was also obligated to completely take off his inner garments."
"He was exposed in a hallway," she said, citing the accounts of both Holts and of other detainees at the facility. "This violates every human right of every human being — the lack of respect to his dignity, to his religious beliefs, to be treated like a person with dignity and respect."
In his letter home, Joshua Holt wrote: "I see my wife once a day when I go to retrieve pop bottles filled with water to bathe myself. I give her a kiss and tell her I love her and someday we'll be a family again. ...
"I have never spent so many nights crying myself to sleep wondering why God is allowing this to happen to me and my family," he wrote. "The truth is if I could I would stay here double the time just so my wife could have her freedom and be with our daughters."