Samantha Mejia was elated when she discovered she was pregnant during a family visit to Honduras over the Christmas holiday.
Less than two months later, she's lost the baby and she is wondering if Zika is to blame.
Mejia, who lives in Romeoville, Illinois, tested positive for Zika after her visit, and says tests on the placenta from the pregnancy she lost show evidence of the virus.
A spokesman for the Centers for Disease Control and Prevention told NBC News on Thursday that the placentas from two U.S. women who miscarried after visiting Zika-affected areas have tested positive for the virus. It doesn't prove the virus caused the miscarriages, but it adds to concern that the spread of Zika is a major threat to pregnant women.
"It really could be a weird coincidence. Miscarriage is so common, it may not be Zika at all," Mejia told NBC.
Zika's spreading across much of Latin America and the Caribbean and many more cases are expected. Health experts say the evidence is growing daily that the once-obscure and seemingly harmless virus is causing severe birth defects that can cause miscarriages, stillbirths or a lifetime of disability for babies that survive.
CDC's reported more than 50 cases of U.S. travelers coming back with Zika. Last month, a baby born in Hawaii with a birth defect tested positive for Zika.
"We're discovering more literally every day. This is a new phenomenon," CDC Director Dr. Tom Frieden told a Senate subcommittee hearing Thursday.
"Now I am trying to get some peace. Maybe this is nature's way of taking care of it."
"Right now, the most important thing for Americans to know is if you are pregnant, not to travel to a place where Zika is spreading."
Mejia didn't know this when she and her husband Omar took off for his family's home in La Paz, in western Honduras. The warning hadn't even been issued yet.
"When we were there a couple of years ago, they were talking about dengue," Mejia said. "They were talking about Zika this time, but we didn't think too much of it. I didn't hear much about pregnancy and microcephaly while I was there."
Dengue virus is a close relative of Zika. Both are spread by the Aedes aegypti mosquito and until January, dengue was considered the much bigger threat.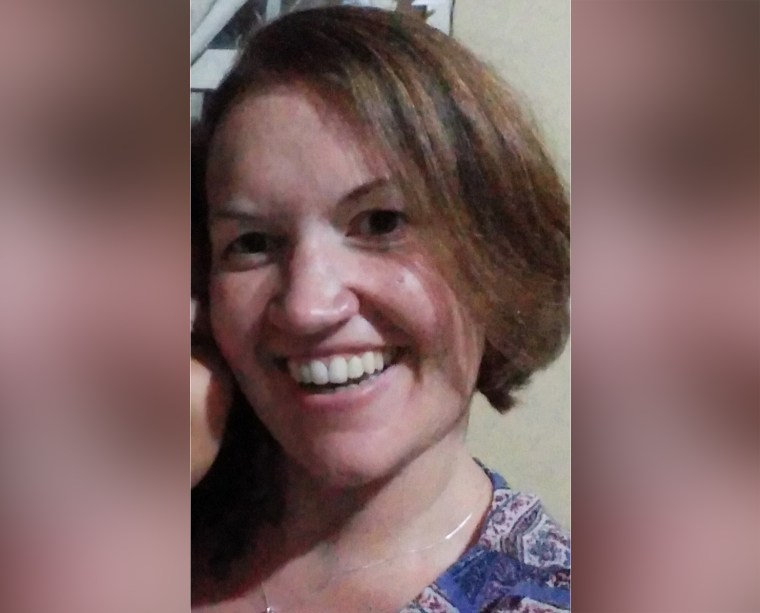 In January, CDC scientists found evidence of Zika in the brains of two babies who died hours after birth in Brazil. They both also had microcephaly, a severe birth defect in which the brain is underdeveloped and the head is too small.
Brazilian authorities had been saying they feared Zika was causing a rise in microcephaly, but the evidence was thin. As more and more babies and pregnancies and being tested, the evidence is getting much more substantial.
On Wednesday, doctors in Slovenia detailed the case of a fetus with severe microcephaly that was aborted after the mother had symptoms of Zika. They found the virus in the very badly damaged brain.
It's a smoking gun to the CDC. "The link to microcephaly is unprecedented," Frieden said.
Mejia, a 30-year-old office manager, went in for testing when she started showing symptoms of Zika.
"It was so mild," she said. "I stayed home one day feeling fluish, chills, very tired. Later that day, I felt much better, but next day I got a rash that spread across my entire body. That was when I was first alarmed -- maybe this is not the flu."
These are classic symptoms of Zika, which is usually so mild that 80 percent of people never even realize they are infected. The rash is the most telltale symptom.
This was all happening as alarm bells were just starting to go off around the world about Zika.
"That's when we learned there was no heartbeat."
"Once I knew it was Zika for sure, I spent some time talking with my (obstetrician)," Mejia said. She went for an ultrasound at nine weeks of pregnancy.
"That's when we learned there was no heartbeat," Mejia said.
"(My) doctor was very compassionate and told me that the miscarriage may not be Zika-related, because early miscarriage is so common. It might just be a coincidence," she added.
"Now I am trying to get some peace. Maybe this is nature's way of taking care of it. Maybe this is what was supposed to happen. "
Related: How Worried Should You Be About Zika?
Frieden says it will take months to know for sure. Teams of scientists are studying pregnant women and babies in Brazil to see if those known to have been infected with Zika are more likely to have microcephaly than those who were not. They'll also follow hundreds of women in Colombia infected at different stages of pregnancy to see if and when anything happens to the babies.
Cases like Mejia's help answer questions, also.
"They did testing on the placenta," she said. "There was evidence of Zika virus in the placental tissue, but they couldn't say definitively if it was in the baby, as well. "
But now there is another worry.
"My sister in-law is pregnant right now, five months pregnant. She also contracted Zika while pregnant," Mejia said.
Norily Mejia de Cornejo got sick in early January.
"She is worried, hearing more reports about other defects, worried about other things besides Zika," Mejia said. Zika's also suspected of causing a rare but sometimes severe paralyzing condition called Guillain-Barre syndrome.
"She is getting ultrasound and her doctor says everything looks normal, but s that still doesn't give you that much peace of mind. We are optimistic and praying."
The World Health Organization has released advice for women who are pregnant and develop Zika but it doesn't offer many answers.
Doctors don't yet know what the risk is to the unborn baby, or whether there's a way to know when in pregnancy is the most dangerous.
"Pregnant women infected with the Zika virus should seek counselling and antenatal care from a medical practitioner. WHO recommendations on this topic are currently under development," Who says.
There's no treatment that can help protect the fetus and it's not easy to know for sure if a developing baby has microcephaly until late in the pregnancy.
CDC and WHO both recommend that everyone in Zika zones protect themselves from mosquito bites by using insect repellant, wearing long sleeves and pants, getting rid of water where mosquitoes can breed and using screens and air conditioning.
"Whether and when to become pregnant should be a personal decision, on the basis of full information and access to affordable, quality health services," WHO says.
"Women should have access to a comprehensive range of contraceptive options. The range of contraceptives available should include long-acting, short-acting and permanent methods to meet women's individual preferences and needs. They include diaphragm, cervical cap, male condom, female condom, spermicidal foam, sponges and film."