Federal health officials dispensed $25 million Friday to help states worst at risk from the Zika virus defend against its spread, but said they were taking cash from other programs to do it because they cannot get fresh funding from Congress.
New funding for Zika remained deadlocked in Congress as the long July 4 weekend starts, although President Barack Obama made another demand for the money he's been asking for since February.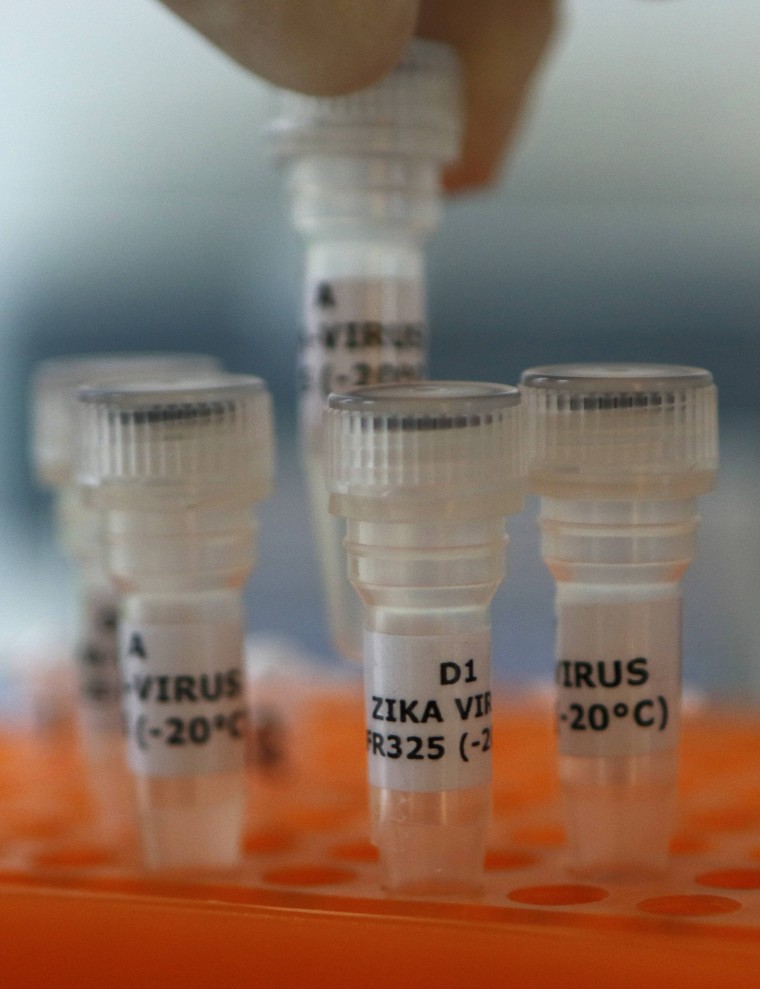 "The problem is right now that money is stuck in Congress," Obama said Friday. "And we have not seen the House and the Senate come together in a sensible way to put forward the dollars that we have requested that have been budgeted to get the job done."
Congress comes back for a few days next week before leaving on a long summer recess.
"I expect Congress to get this funding done before they leave for vacation, before they adjourn. That's part of their basic responsibility," Obama said.
"This is a true crisis. This is already happening now."
The Centers for Disease Control and Prevention released new details on Zika's spread. Travelers have carried the virus to at least 45 states and Washington, D.C., with 935 confirmed cases. Another 2,000 cases are reported in Puerto Rico, Samoa and the U.S. Virgin Islands.
Seven babies have been born in the U.S. with Zika-related birth defects and another six have been lost.
Related: 'Natural' Mosquito Repellents Don't Last, Group Finds
"We are seeing Zika spread more and we are learning more every day," CDC Director Dr. Tom Frieden told NBC News after briefing Obama Friday.
"This is a true crisis," he added. "This is already happening now."
New research out this week strongly suggests that babies will be born looking healthy but will in fact have Zika-related brain damage and other birth defects. And studies also suggest many mothers may not even know they were ever infected with the virus, since it usually does not cause symptoms in adults.
Republicans and Democrats traded more barbs, with each side saying they've come up with reasonable plans and accusing the other of playing politics. In the latest round, Republicans in the Senate presented a $1.1 billion Zika spending plan that contained various provisions that Democrats said were completely unacceptable.
"They got together and put every poison pill in that bill that Democrats couldn't consent to," New York Sen. Chuck Schumer told reporters Thursday. "They took Zika hostage."
For instance, the bill kept funding away from Planned Parenthood clinics that Democrats say are vital to helping women protect themselves from becoming pregnant if they are at risk from Zika.
Related: WHO Releases Stricter Safe Sex Guidelines for Zika
Maryland Republican Rep. Andy Harris said Planned Parenthood doesn't need any more money. "While the president asked for what's essentially a $1.9 billion blank check, our proposed legislation actively calls for tight monetary oversight to ensure that taxpayer dollars are being spent appropriately," Harris wrote in a commentary carried in The Hill newspaper.
"While Democrats in Congress continue to play politics with the health of our women and children, Republicans are offering real, targeted solutions to fighting the Zika virus," he added.
Frieden and other top health experts say Obama's $1.9 billion request is what they need to develop vaccines against Zika, get better tests so people know quickly if they are or have been infected, fight the mosquitoes that carry it and help take care of babies born with devastating Zika-linked birth defects.
"This is no way to fight an epidemic."
"We didn't draw that figure from the clouds -- it was based on the assessment of our scientists and our experts in terms of what was going to be needed for basic mosquito abatement and vaccine development, and making sure that we've got the proper diagnostic tools so that we can respond effectively to protect the health and safety of the American people," Obama said.
Frieden said the CDC is taking money from other preparedness programs, leaving some states with less than they need to cope with other emergencies, such as heat waves, storms or other outbreaks of disease. "The states that had money taken from them are not happy," he said.
"This is no way to fight an epidemic."
Dr. Tony Fauci, head of the National Institute of Allergy and Infectious Diseases, says his agency's started vaccine tests and other studies that it will not be able to finish without fresh funding from Congress.