There was a flood of great science and technology books released in 2014. Whether you are fascinated by the race to split the atom or by life on alien worlds, here are some of the top reads of the year — just in time for the holidays.
The Age of Radiance: The Epic Rise and Dramatic Fall of the Atomic Era (Craig Nelson) — This epic look at the nuclear age (ranging from the discovery of the X-ray to the disaster at Fukushima) received glowing reviews from critics.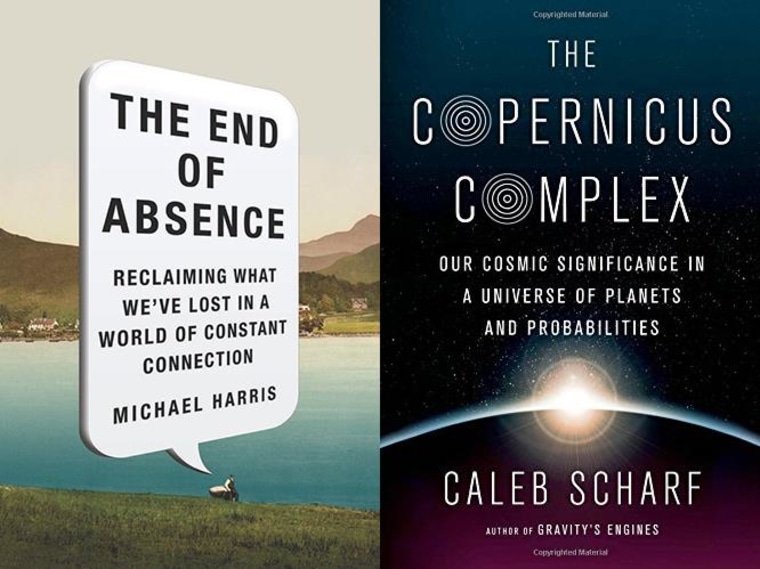 The Copernicus Complex: Our Cosmic Significance in a Universe of Planets and Probabilities (Caleb Scharf) — Astrophysicist Caleb Scharf answers the question every "Star Trek" fan has always wondered: "What are the odds that there is life on other planets?"
Proof: The Science of Booze (Adam Rogers) — Can't afford a bottle of 23-year-old Pappy Van Winkle? This deep dive into the science and history of alcohol might be the next best thing.
Starlight Detectives: How Astronomers, Inventors, and Eccentrics Discovered the Modern Universe (Alan Hirshfeld) — From the physicist who wrote "The Electric Life of Michael Faraday" comes this history of astronomy dating back to the Victorian era.
The End of Absence: Reclaiming What We've Lost in a World of Constant Connection (Michael Harris) — A look at how the barrage of texts, OKCupid messages, Netflix binges and more is affecting our brains and our society.
The Innovators: How a Group of Hackers, Geniuses, and Geeks Created the Digital Revolution (Walter Isaacson) — Fresh off his blockbuster biography of Steve Jobs, Walter Isaacson takes a look at the people who made computers and the Internet possible.
MORE GIFT GUIDE
SOCIAL
— Keith Wagstaff