Since Elon Musk took over Twitter in October, some of its most active and popular users say they've witnessed turmoil as a result of changes introduced by the new CEO. 
Six Twitter users with follower counts from over 100,000 to several millions said they had experienced new kinds of technical glitches since Musk laid off about half of the company's staff. Other issues they identified after Musk's controversial moves include a perceived uptick in anti-transgender speech and sporadic loss of followers.
For users with a lot of followers, Twitter has been a place to network with professionals in their chosen fields, build successful businesses and share breaking news. Under Musk, many of them have been frustrated.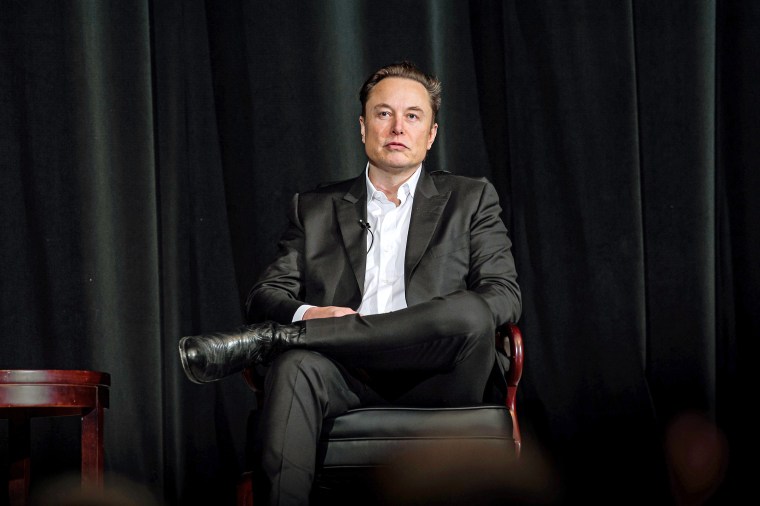 Jenn Takahashi created and runs the viral "Best of Nextdoor" account, which is known for posting funny submissions from the neighborhood watch app. In October the account hit 550,000 Twitter followers, she said. Since Musk's acquisition and his resulting policy changes and layoffs, the account has lost more than 13,000 followers — an unusual drop for the typically steadily growing account. Musk had announced he wanted to "defeat bots" on the platform, which could explain some follower loss, but Takahashi suspects that thousands of people have deactivated their accounts since the tumultuous takeover.  
"As soon as Elon walked into Twitter HQ with that sink, I think I lost 400 followers within the hour," Takahashi said, referring to Musk's pompous entrance to the company. Similarly, after Musk suspended journalists and reinstated Donald Trump's account, Takahashi said, she "noticed users leaving in droves." Data provided by the analytics firm Sensor Tower showed that installations of the app increased by 16% in Musk's first month compared to the previous month but fell by 3% year over year.
Matt Nelson, who runs "We Rate Dogs," a Twitter account with 9.3 million followers, said he also noticed a dip in followers after Musk polled whether he should step down as CEO (the poll results favored his leaving the role) and after Musk announced that linking to competing social media platforms would no longer be allowed on Twitter (he has reversed the decision). According to Social Blade, an analytics firm that tracks follower counts on social media platforms, "We Rate Dogs" lost over 10,000 followers in the weeks after Musk's takeover. It was the first time the account had lost a significant number of followers in 2022, according to Social Blade.
In terms of technical glitches, Takahashi and Nelson said their accounts frequently show the error message "Rate limit exceeded" when they try to refresh their notifications, which they said they didn't see happen before Musk's tenure. The error message has affected only their accounts with high followings.
Both of them also said the verified notifications tab, which now shows notifications from both legacy verified accounts (accounts verified before Musk's takeover, when verification was determined by Twitter) and paid blue check marks (a feature Musk introduced for a monthly subscription fee), has become less useful under the pay-to-play system. 
"An account our size, we check every mention, but we are a little bit forced to prioritize the people who also have followings, where there might be a mutual fan base there," Nelson said. 
Nelson said that before Musk arrived, he communicated with Twitter staff members, who engaged with top creators to share new features and get insight. Teams that worked with creators and advertisers have lost staff members and leadership since Musk's takeover, and Nelson said he hasn't talked to anyone at Twitter since then.
Even conservative influencers whom Musk interacts with have complained about the platform under his leadership — "catturd2," a right-wing account with 1.2 million followers, tweeted Tuesday that Twitter "is throttling the hell out of conservatives again." The account didn't respond to a request for comment. 
Prominent Twitter users said they have also noticed the quality of discourse on the platform declining, including more hateful messages in direct messages and replies.
Clara Sorrenti, who is also known by her handle, "Keffals," said she has noticed that accounts replying to her with transphobic rhetoric are being suspended more slowly. Sorrenti, who is transgender and has 150,000 Twitter followers, said users who misgender her or use her deadname (her name before she transitioned) used to be suspended for violating Twitter's policies around hate speech. In the past month, Sorrenti said, she has noticed fewer of those accounts' being disciplined.
"Transphobia is getting a lot worse on the platform," Sorrenti said, adding that Musk himself has tweeted that people shouldn't be forced to use preferred pronouns and has engaged with "Libs of TikTok" and other anti-LGBTQ personalities. Musk has used his Twitter account, with 124 million followers, both to share his opinions and to dictate new Twitter policy, such as when he tweeted that sharing a user's real-time location would be considered "doxxing" and was no longer allowed. 
"It's very confusing to me as to what is his personal opinion and what is the Twitter policy, because he announces everything through his personal account," Sorrenti said. 
Queer Twitter personalities said harassment based on gender, sexuality and race persisted long before Musk became CEO, but they noted that his apparent cozying up to conservative influencers has accompanied an influx of bigoted replies and direct messages.
Since Musk's acquisition, Takahashi has started a new account called "Best of Dying Twitter," which has amassed 65,000 followers in two months. It catalogs tweets from and about Musk, including reporting on the disruption to Twitter's staff, suspended accounts that Musk restored and major moments on Musk's Twitter. 
Takahashi said the people staying on Twitter "want to watch the show" that unfolds under Musk's leadership. But her documentation of the past two months has also led to an increase in harassment, she said.
Takahashi shared a screenshot of a direct message request she received that associated her and other accounts that have criticized Musk with pedophilia. Twitter, along with other social media platforms, like Reddit, has seen a monthslong uptick in rhetoric that falsely associates the LGBTQ community with pedophilia and "grooming" of children.
"I've never had so many trolls in my replies and DMs," Takahashi said. "I've been called things I've never been called in my life."
Twitter is just one the platforms some of the highly followed users, like Nelson and Sorrenti, use. Sorrenti said she tends to tweet, reply to friends and log off immediately after, because, for her, the platform isn't fun to be on right now. She continues to use it, however, because it helps direct people to her Twitch account. 
The "We Rate Dogs" brand has posted on other platforms, including Instagram and TikTok, and while Nelson said the Twitter meme format works best with his content, he believes adaptation to other social media sites is possible. He has started a TikTok video series of the top five dogs of the week, which has resulted in a growing TikTok following.
"I think we're ingrained enough in internet culture that when people see us elsewhere, they're willing to follow, they're willing to engage," Nelson said. "We have our eggs in multiple baskets, not just Twitter. But it is the place where it works the best, and we're forced to adapt."