If you're ready to add yet another element to be judged by on your Tinder account, you can now add your "anthem" via Spotify.
The dating app announced today it is adding Spotify integration, allowing every user, regardless of whether they have a Spotify account, to choose "one single track that tells your story" on their profile.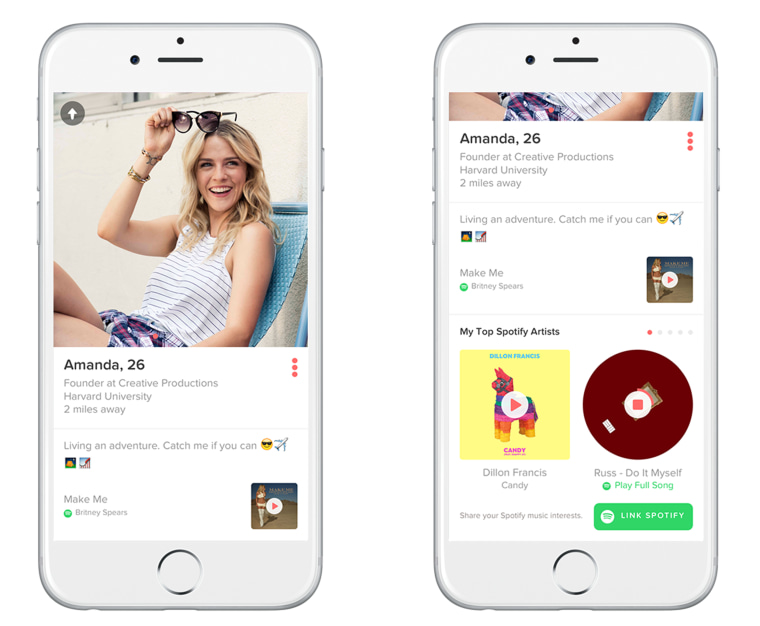 What makes a good anthem? According to the team at Tinder, it's "that one song you can't get out of your head."
Related: Tinder Launches Social to Let Users Hang Out in Groups
Adding your anthem is as simple as searching Spotify to find the right song to connect. Members of the music streaming service can take it a step further by also connecting their account and sharing their top artists on their profile.
Just one more thing to consider before you swipe right.