Remember paper books? They're still not going away.
Amazon -– you know, the website –- is set to open its first physical book store in Seattle on Tuesday, the company said.
The brick-and-mortar store, Amazon Books, is a physical extension of Amazon.com with books being selected based on customer ratings and pre-orders on Amazon.com -- and some of those ratings will appear on the shelves beneath books.
Read More: Amazon Unveils Seven New Kindle Tablets and E-Readers
"The bookstores I love celebrate reading," Jennifer Cast, vice president of Amazon Books, told the Seattle Times. "What better way to celebrate reading than to have the voices of readers under our books?"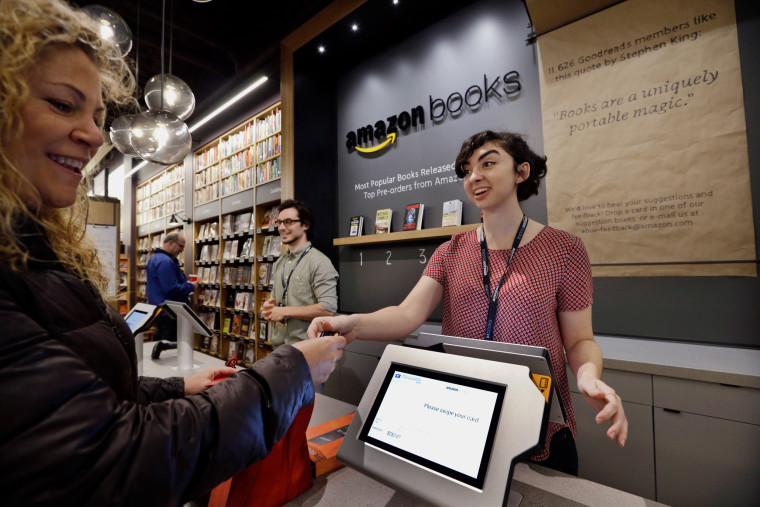 Popularity on Goodreads and curators' assessments are also considered for short listing the books. The in-store and online prices of the books would be same, Amazon said on Monday.
The store will also have an option to test drive Amazon's devices such as Kindle, Echo, Fire TV and Fire Tablet.
"Our goal is to do a great job selling lots of books," Cast told the Seattle Times.
Amazon Books, which is located in Seattle's University Village, will be open every day except Thanksgiving and Christmas Day, the company said.
Read More: Amazon Now Offers 20 Weeks of Paid Maternity Leave