It seems NASA and its space partners can't catch a break lately.
First there was the mysterious SpaceX explosion in September that destroyed a satellite and damaged a launch pad at Cape Canaveral. Then Hurricane Matthew brushed the Space Coast in Florida last week causing some collateral damage.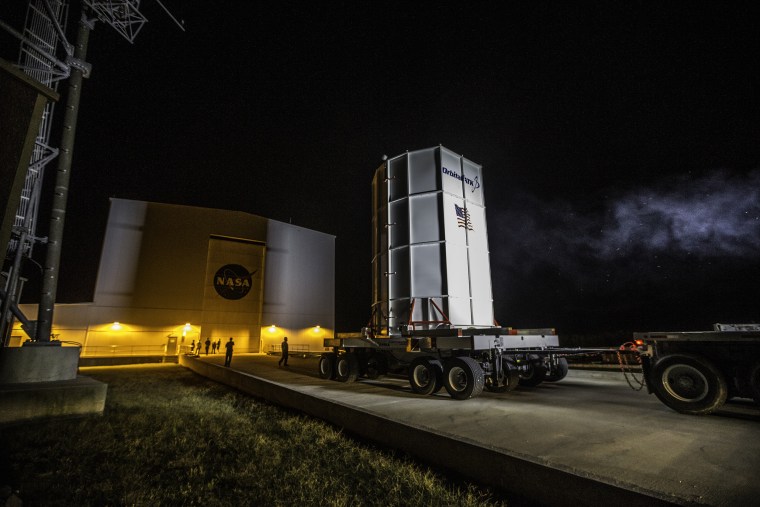 Now, NASA is being forced to delay a cargo resupply mission to the International Space Station due to the looming threat of Tropical Storm Nicole off the coast of Bermuda, which could hit the island nation as a hurricane on Thursday.
Related: NASA Survives Brush With Hurricane Matthew
NASA and its private partner, Orbital ATK, were planning to launch from Wallops Island, Virginia. However, the route the rocket and its 5,100-pounds of cargo would take into orbit would bring it over Bermuda.
The space agency relies on its Bermuda station to provide flight data and tracking, ensuring the Cygnus space capsule is successfully placed into orbit and en route to the ISS.
Related: Elon Musk's Mission to Mars Aims for 2022
"The tracking station at Bermuda is required to conduct the Antares launch from Wallops," Steven Kremer, chief of the Wallops Range and Mission Management Office said in a statement. "The ability to support a launch will depend on the impact the storm has on not only our systems, but also the overall Bermuda infrastructure."
At the very earliest, it is expected the launch could happen Sunday at 8:03 p.m. ET during a five-minute window of opportunity. NASA will first have to assess any potential storm damage before moving forward with the mission.
While they have plenty of rations on board, this of course means astronauts at the International Space Station will have to wait a little bit longer to get food and supplies.
Dumpster-fire
Orbital ATK's Cygnus spacecraft will also be carrying science experiments, including the second Saffire experiment to light a fire in space.
Saffire-II will study nine samples of different materials to better understand how their flammability differs between the environments of Earth and space.
The blaze will be ignited after Cygus leaves the ISS and is safely away from astronauts.
Cygnus is an ideal vessel for the tests since it burns up on re-entry to the Earth and can not be used again. It also serves as the garbage collector, allowing astronauts at the ISS to get rid of their trash.