Uber CEO Travis Kalanick is quitting President Donald Trump's business advisory group amid heavy criticism from employees and Uber customers.
"Earlier today I spoke briefly with the President about the immigration executive order and its issues for our community. I also let him know that I would not be able to participate on his economic council," Kalanick wrote in a memo to employees on Thursday.
"Joining the group was not meant to be an endorsement of the president or his agenda but unfortunately it has been misinterpreted to be exactly that," Kalanick said.
Related: Anti-Trump Protesters Blockade Uber HQ in San Francisco
Kalanick had been scheduled to meet with Trump on Friday, along with the other executives on the council, including Tesla and SpaceX CEO Elon Musk.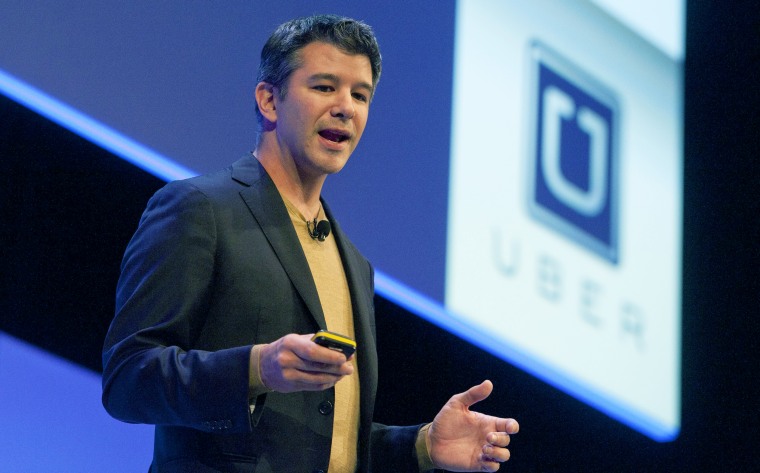 He had already been under pressure for his decision to work with Trump — protesters even blockaded Uber headquarters on inauguration day.
Related: Uber vs. Lyft: Rideshare Companies Dragged Into Immigration Debate
The pressure intensified last weekend after the #DeleteUber hashtag began trending. The social media campaign gained traction after critics interpreted Uber as having broken a taxi workers' strike at a New York airport amid protests of Trump's executive order temporarily banning immigrants from seven Muslim-majority countries.
Musk said in a statement Thursday that while he will attend Friday's meeting, "I and others will express our objections to the recent executive order on immigration and offer suggestions for changes to the policy."
The space and tech visionary said being on the advisory committee does not mean he agrees with the actions of the Trump administration.
"My goals are to accelerate the world's transition to sustainable energy and to help make humanity a multi-planet civilization, a consequence of which will be the creation of hundreds of thousands of jobs and a more inspiring future for all," Musk said.
"I understand the perspective of those who object to my attending this meeting, but I believe at this time that engaging on critical issues will on balance serve the greater good," he said.