The U.S. economy created 142,000 jobs in September, a number that missed expectations and could cool expectations that the Federal Reserve will start raising interest rates soon.
Unemployment held at 5.1 percent, according to the Labor Department. A separate member that includes those who are working part-time for economic reasons or have not looked for employment fell to 10.0 percent.
Economists had been expecting the report to show 203,000 new jobs, from the downwardly revised 136,000 in August (from the originally reported 173,000).
"Disappointing across the board," said Brad McMillan, chief investment officer at Commonwealth Financial Network. "This is not what the markets were looking for, this is not what pretty much anybody expected."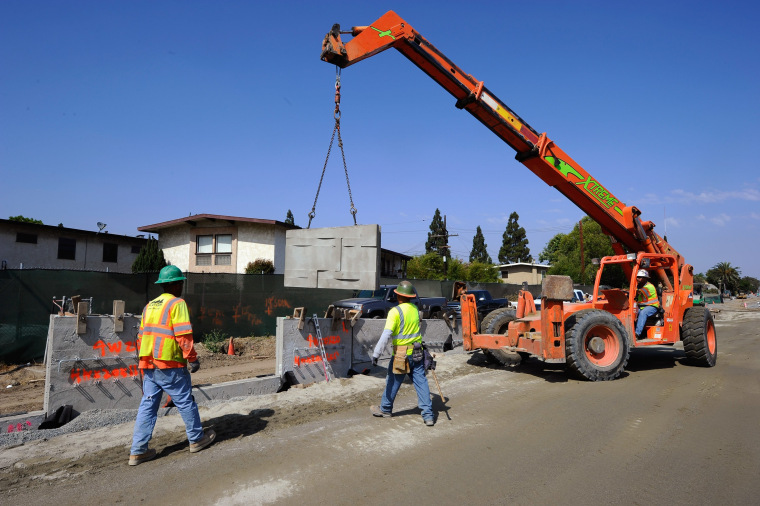 Fed officials have been keeping a close eye on the jobs number for clues about when it would be appropriate to raise interest rates for the first time in more than nine years. The unemployment rate has been declining steadily, but that has come in significant part due to the lowest labor force participation rate since the late 1970s.
The participation rate plunged to 62.4 percent in September, its lowest since October 1977. The total labor force fell to a 2015 low, losing another 350,000 people. The household survey was even worse than the headline establishment number, showing a decrease of 236,000 in employment. However, the number reporting they were unemployed declined as well, by 114,000. Those reported not in the labor force increased by 579,000.
In addition to the weak headline numbers, wages were flat, indicating little inflationary pressures for the Fed, and the average work week actually fell a fraction to 34.5 hours.
Stock market futures turned negative after the weak report. Bond yields fell, with the benchmark 10-year Treasury note dipping below 2 percent.
The market is not expecting the Fed to raise this year, even though several officials have said in recent weeks that a hike probably would be appropriate before the end of 2015. Expectations for a rate increase fell further after the report was released, with traders pushing the probability out to March 2016.
"While it's always important not to over-react to one single data release, we'll make an exception in this case. The chances of a rate hike by the Fed this year just went way down," Paul Ashworth, chief U.S. economist at Capital Economics, said in a note to clients. Health care led the way in job creation with 34,000 new positions. Professional and business services added 31,000 while retail grew by 24,000 and restaurants and bars contributed 21,000. Food services and drinking establishments have added 349,000 jobs over the past year. Goods-producing industries lost 13,000 jobs while mining and lodging declined by 12,000 and manufacturing lost 9,000.
"There is no denying that an overly strong dollar, weakness overseas, foreign currency devaluations, a paucity of public investment in the US, and China's overproduction are all taking their toll on American industry," the Alliance for American Manufacturing said in a statement.Average job growth in 2015 slipped to 198,000 due a lackluster end to summer. In addition to the sharp reduction in the August count, July's number also was cut from 245,000 to 223,000.
Job creation in September was skewed to part-time positions, which increased by 53,000, or 1.8 percent. Full-time jobs declined 185,000.
There were some bright spots in the report: The average duration of unemployment fell to 26.3 weeks, its lowest level since August 2009. The jobless rate for teenagers declined sharply, from 16.9 percent to 16.3 percent.
However, a diffusion index, which measures the percent of companies saying they were adding workers, fell sharply, from 55.5 to 52.9, for total private jobs. The index for manufacturing rose to 44.4, but that number still represents contraction.