It was the most stunning moment I've ever seen in a courtroom.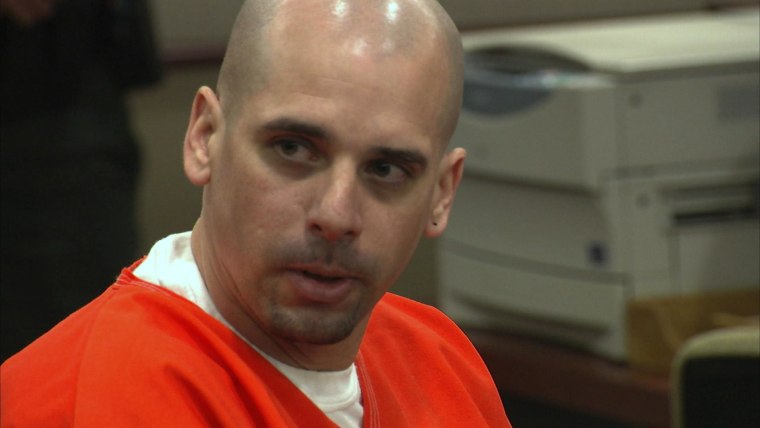 Raymond Jennings, about to be sentenced for the murder of a young woman named Michelle O'Keefe, turned to her family and, instead of saying he was sorry, said this.
"AS CHRIST IS MY LORD AND SAVIOR, I WILL STAND BEFORE GOD AND THIS IS ONE SIN THAT I WILL NOT BE JUDGED FOR. I'M AT PEACE IN MY LIFE. AND I LAUGH AND I SMILE BECAUSE I HOLD NO REMORSE BECAUSE I DIDN'T KILL YOUR SISTER. JESUS IS MY LORD AND SAVIOR AND I WILL STAND BEFORE HIM. AND I'LL STAND BEFORE HIM WITH YOU, WITH YOU, AND WITH YOU, AND WE'LL ANSWER TO THIS QUESTION."
Little did I know, the question would still be lingering 16 years after the murder.
In 2000, Michelle O'Keefe, a pretty and popular 19-year old college student, was murdered in her brand new blue Ford Mustang in a Park 'n Ride lot in California's Antelope Valley. Ray Jennings was a security guard there and the first witness police interviewed. Jennings said he didn't see the shooting, but according to detectives he seemed to know a lot about it: the sequence of the shots, the distance from the shooter to the victim, perhaps even a possible motive. Jennings talked freely to the police for hours, but over time they grew more and more suspicious.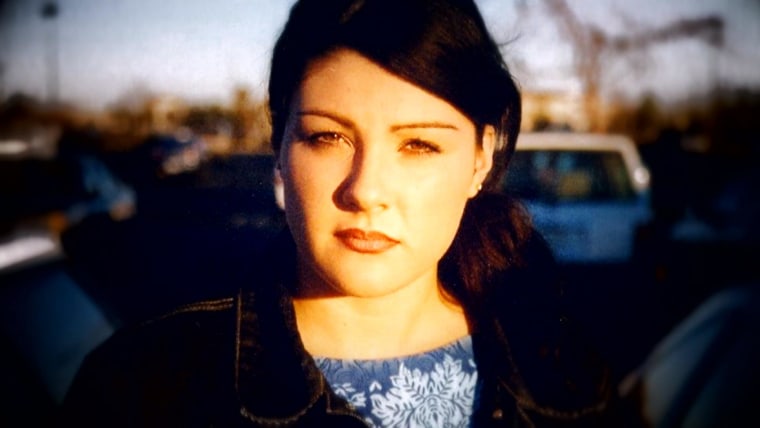 There was no physical evidence linking Jennings to the murder, but police eventually concluded he did it—based largely on his own words about the crime. Jennings was put on trial, but the jury hung, unable to reach a verdict.
I first learned about the case in 2009, after Jennings's first trial. It seemed like a very compelling story, especially since it was still unresolved. The team at Dateline and correspondent Keith Morrison agreed, so I went to the Antelope Valley to meet the O'Keefe family to get a better understanding of the case. I was immediately taken by how driven they were to get justice for Michelle even after nine long years.
Jennings was tried again—we covered it. Again the jury hung. The judge granted a third and final trial. If the jury hung again, Ray Jennings would go free.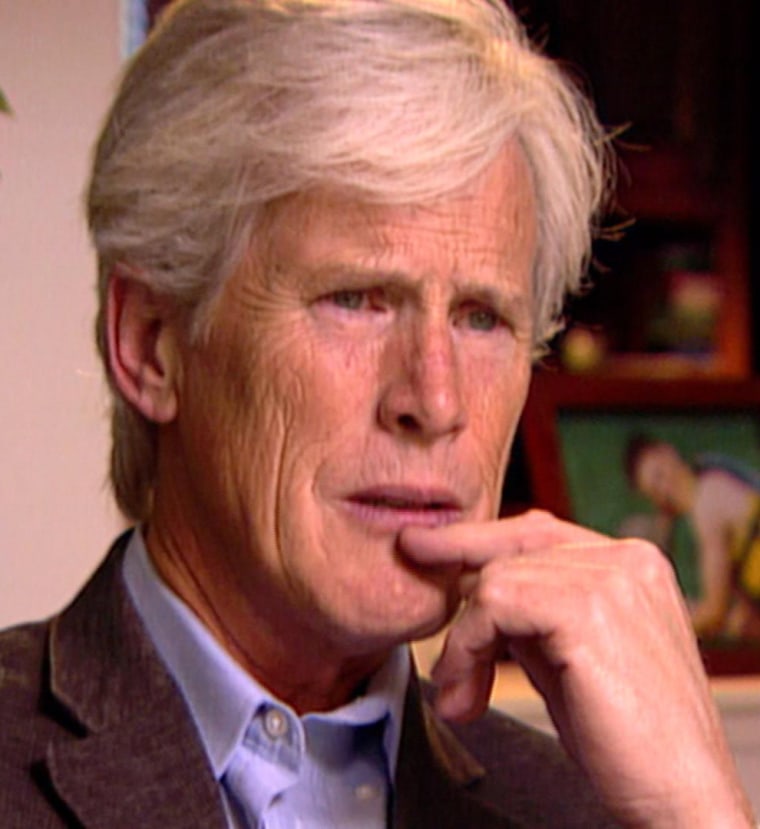 At that final trial the jury deliberated for three weeks before announcing their verdict. The courtroom was packed with friends and family from both sides. The jury looked tense and exhausted as they filed back in. Some even appeared to have been crying. Moments later the clerk read the verdict… "Not guilty of first degree murder." There was a gasp in the courtroom. After nine long years would Jennings finally go free? The clerk continued… "Guilty of second degree murder." A cheer erupted in the courtroom. The O'Keefes cried, while Jennings stared straight ahead in disbelief, showing absolutely no emotion.
At his sentencing, Jennings made his stunning declaration that he didn't do it. Everyone wondered—was he really innocent or telling the lie of his life? The judge wasn't swayed and sentenced Raymond Lee Jennings to 40 years. The case finally seemed over.
I'll never forget watching Jennings trudge out of the courtroom in shackles, thinking I'd probably never see him again.
In April 2010, Dateline aired a two-hour program on the case called The Girl with The Blue Mustang. The report received a lot of response and was re-broadcast several times. Over the years, I would occasionally check online for any news about Jennings.
Watch Dateline's latest report on the case 'The Man Who Knew Too Much' tonight at 9/8c
Gradually, I began to notice a burgeoning grass-roots campaign to free him. Apparently many people around the country who had seen the Dateline broadcast were now posting comments on why they thought Jennings was wrongfully convicted. But having exhausted his appeals, Jennings's chance of getting a new trial, or even being released, seemed next to impossible.
By the summer of 2016, it had been over six years since Keith and I had worked on the story. But the show continued to air and occasionally I would get calls about it. But nothing like the one I received this past June telling me that Ray Jennings might be released. I was floored and thought it was just a wild rumor, perhaps launched by one of Jennings's supporters. But, sure enough, the Conviction Review Unit (CRU) of the LA County District Attorney's office, which had been re-investigating the case, had lost confidence in their conviction.
The CRU, along with Jennings's attorneys Jeffrey and Clint Ehrlich, had scheduled a court hearing to ask a judge to release him. I immediately contacted the Ehrlichs who explained how they had seen the original Dateline show online a year earlier and had presented a detailed report convincing the CRU that Jennings had been wrongfully convicted.
We also called Mike and Pat O'Keefe for their reaction and they too were stunned.
They had been given very little information about what happened, except that the decision to release Jennings would be made by a judge at a public hearing. So on June 23, 2016, the O'Keefes, Jennings, his attorneys and members of the CRU gathered in the downtown LA courthouse. It was strange seeing Jennings once again. It had been almost seven years since he had given his prophetic speech at his sentencing, and now he was about to be released. Despite all those years in prison, he looked remarkably the same.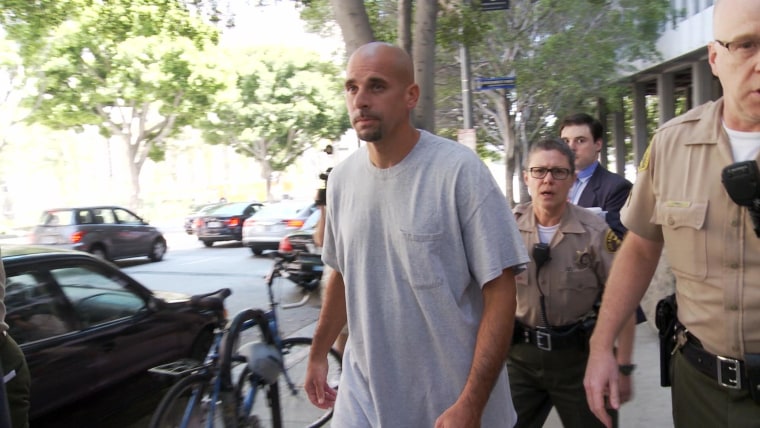 Then the judge, matter of factly, issued the order: Jennings would indeed be let out on his own recognizance. No one was sure if it would be then or days later, as the prison had to process his paperwork. Our camera crews waited anxiously outside. Then we got word that Jennings was indeed being released and leaving from the front door of the courthouse. Moments later he emerged wearing a t-shirt and shorts. The so-called "man who knew too much," and probably talked too much, didn't say a word to the horde of media that followed him to a waiting car.
A few weeks later Jennings granted Dateline an exclusive interview.
We met him in North Carolina where he now lives. Jennings sat down with Keith Morrison for over two hours. He was cordial and cooperative as Keith asked dozens of questions about that night at the Park 'N Ride: the investigation, his statements, the trials, the conviction and life after his release. He answered everything we asked and never once ducked a question.
Throughout, Jennings seemed calm and confident. Both Keith and I were struck by his lack of bitterness about what happened and how well-adjusted he seemed after 11 years behind bars.
Jennings told us he's convinced that the judge will uphold his release, but he's much more concerned about being fully exonerated, so that his five children will know that he's not a killer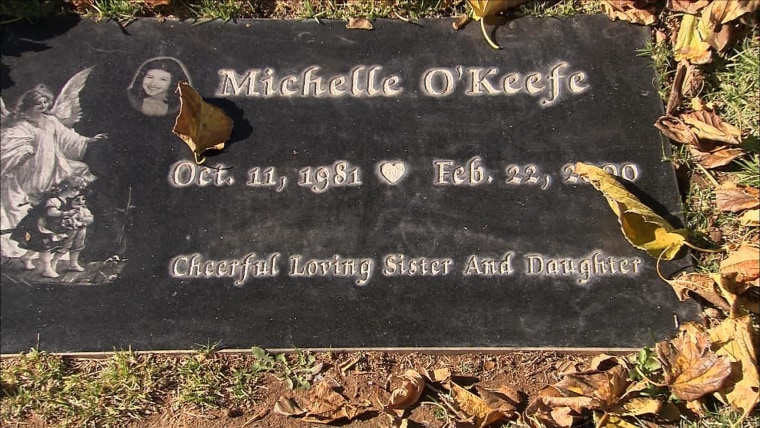 The O'Keefe's, on the other hand, are furious about Jennings's release and remain convinced he murdered Michelle. After all they've endured with the loss of not only their daughter, but also their son Jason and their divorce, this stunning development seems like yet another cruel twist of fate.
They are waiting to see what happens at a hearing in January 2017, when the current investigation into the case will be complete. At that time a judge is expected to make a final decision on Jennings's release and decide whether he will be declared factually innocent.
But for now we are all still left to wonder… if Raymond Jennings didn't kill Michelle, then who did?
Watch Dateline's latest report on the case 'The Man Who Knew Too Much' tonight at 9/8c