The day was just supposed to be a normal shopping trip for Maricela Garcia and her younger sister Sarah. But the evening quickly turned into something much more sinister.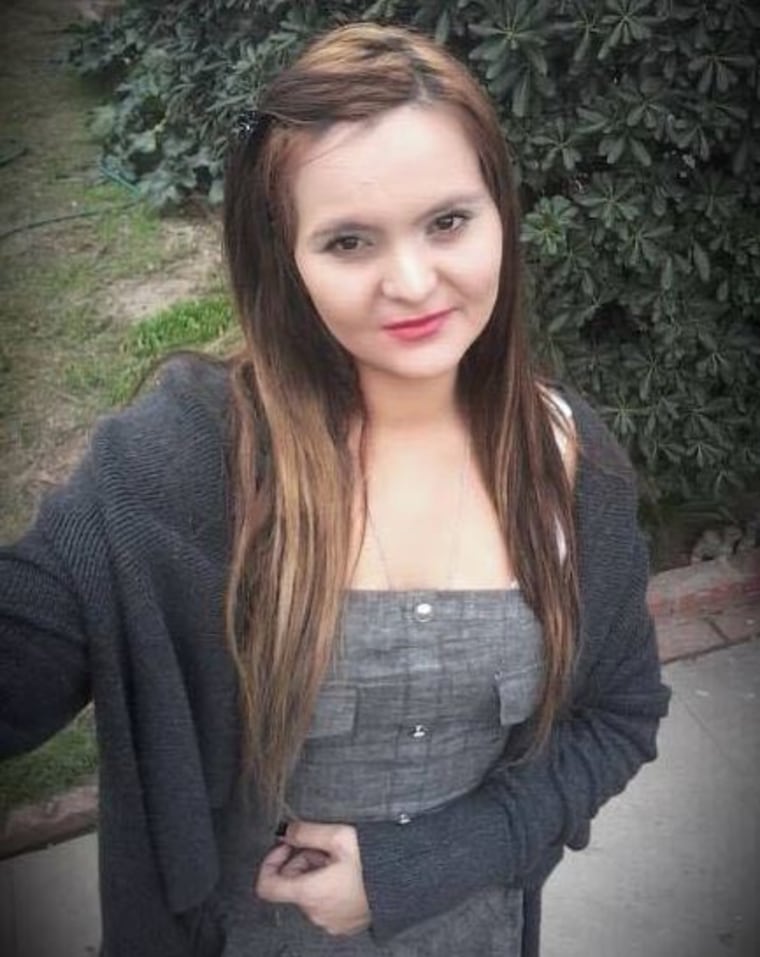 "My gorgeous, talented, tender-hearted daughter reduced to one word: Case," Maricela's mother, also named Maricela, wrote in a public plea for help on Facebook. "I need to know what is happening. I'm so lost without my Maricela."
Maricela was out in Reseda, California with Sarah, hunting for bargains at a local Goodwill store the evening of January 12. The story goes that Maricela told Sarah she was headed outside to smoke a cigarette and would return shortly. Surveillance video shows the 26-year-old walking out of the store at 7:22 p.m.
Maricela never came back.
Sarah found her sister's locked, tan BMW in the parking lot of a neighboring dollar store. Her purse was left inside. Her cell phone, which was not in the purse, was either turned off or had lost its charge.
"People are saying she probably just walked off, which isn't the case," Misti Patten, who is working on behalf of Maricela's family, told Dateline. "There is much more to this than just that."
The fear that something more frightening may be going on stems from what family members say happened next. As Maricela's sister Sarah was out searching that night, she walked into the nearby chapel of St. Catherine of Siena Catholic Church.
"Two women there told her they think they saw a woman resembling Maricela inside the church not too long before," Misti Patten told Dateline. "They said she quickly stormed out and looked pretty upset and worried about something."
Authorities with the Los Angeles Police Department are investigating, but officials have said they do not suspect foul play at this time. It's a statement Maricela's family adamantly rejects. They admit Maricela is not a perfect person, but say she would never do anything like this.
Several searches have been conducted, including one last Saturday led by the organization Search Dogs 24/7, a volunteer group working with the families of missing persons across the southwest United States. According to Misti, several of the dogs alerted to Maricela's scent in a number of areas, one specifically near a dumpster by the Goodwill store where Maricela and her sister had been shopping. That's where searchers reportedly located a choker necklace family members say belongs to Maricela.
Authorities were called in and collected the necklace and a few other items of possible interest, family members said. But Maricela's loved ones are pleading for the police to do more. In a letter posted to Facebook on Monday, Maricela's mother urged the LAPD to gather surveillance video that may paint a clearer picture of what happened that night. They believe someone was following Maricela.
"I am pleading with you, PLEASE find out who she was running from that night," she wrote. "PLEASE find out why she was hiding and why she was so scared. PLEASE find out why her scent ended in that dumpster in the very far corner of a dark parking lot where no one would have gone by themselves. But most of all, PLEASE FIND MY DAUGHTER."
A family friend has started the Facebook page 'Help Find Maricela Garcia,' and additional searches are planned for this weekend. More information on searches can be found on the Facebook page.
"Whatever we have to do, we will," Misti told Dateline. "We just want to know where she is."
Maricela Garcia is described as 5'5" tall, weighing 120 lbs. with brown hair and brown eyes. Anyone with information regarding her case is urged to contact the Los Angeles Police Department at (213) 996-1800.