Dateline NBC's social and digital series 'Missing in America' began in December 2013 with a question to our Facebook community, "Do you know anyone who has simply vanished?" The response was overwhelming. Since then, every Monday, we have featured the story of a different missing person brought to our attention from a member of our online communities.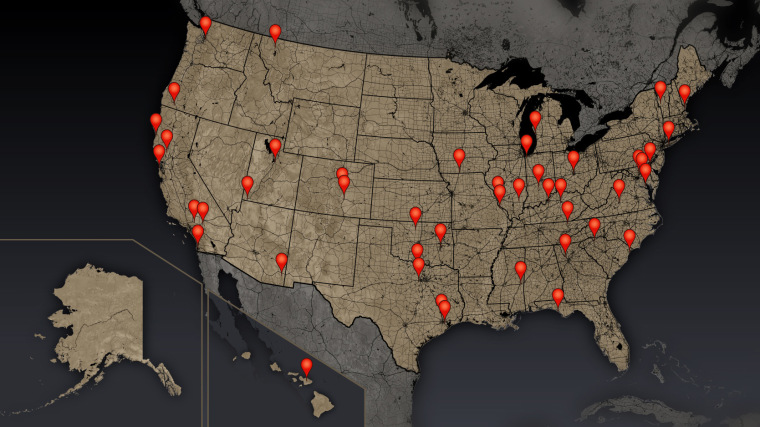 On this second anniversary of the series, nearly half of those we have featured are still missing. Please take a moment to read, and share, their stories. Someone, somewhere, saw something. Could it be you or one of your friends?
JESSICA HEERINGA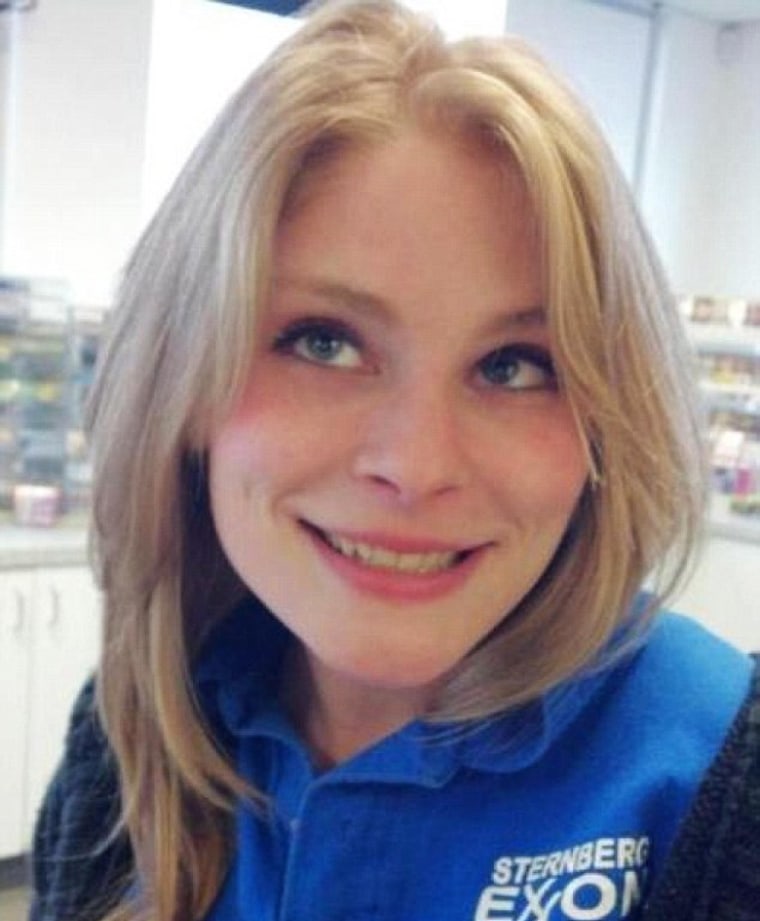 Jessica Heeringa was working alone at a gas station in Norton Shores, Michigan on April 26, 2013 when she vanished. A witness told police he saw the then 25-year-old mother being forced into a silver Chrysler minivan. Investigators found no signs of a struggle, but did find Jessica's cellphone, keys and purse inside the store. Police believe Heeringa was lured outside. The case attracted national attention and a sketch of a suspect was released, but police have been unable to identify him. If you have any information that can help in Jessica's case, please call the Norton Shores Police Department at (231) 733-2691 or the Silent Observer at (231) 722-7463.
CALIFORNIA FIVE

In California, five families have been united by one common, terrible experience: All have sons who disappeared in San Francisco over the past several years. Jackson Miller, missing May 15, 2010, Cameron Remmer, missing October 6, 2011, Shawn Dickerson, missing December 2, 2011, Crishtian Hughes, missing February 7, 2013, and Sean Didi, missing May 21, 2013, all vanished from various areas of San Francisco. Few clues have been discovered in any of their cases, but family members continue to do everything they can to search for them. If you have any information in any of these five cases, please contact the San Francisco Police Department at (415) 558-5508.
HEATHER ELVIS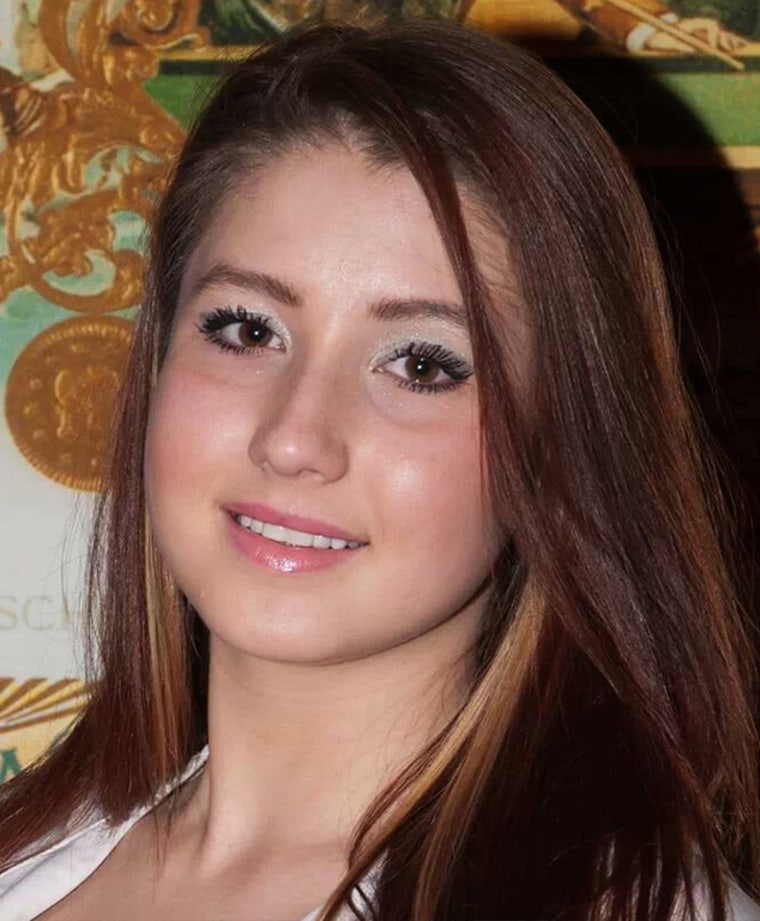 Heather Elvis was last seen on December 18, 2013, when she was dropped off at her apartment near Myrtle Beach, South Carolina after a date. She was reported missing the next day. Days later, Heather's car was found at Peachtree boat landing on the outskirts of town. In February 2014, more than a year after Heather's case captivated the nation, Sidney and Tammy Moorer were charged with murder and kidnapping in the case. According to NBC affiliate WMBF in Conway, South Carolina, the husband and wife have been out on bond since February. A trial date has not yet been set. Heather's body has not been found. Anyone with information in this case is encouraged to call the Horry County Police Department at (843) 915-8477.
BROOKELYN FARTHING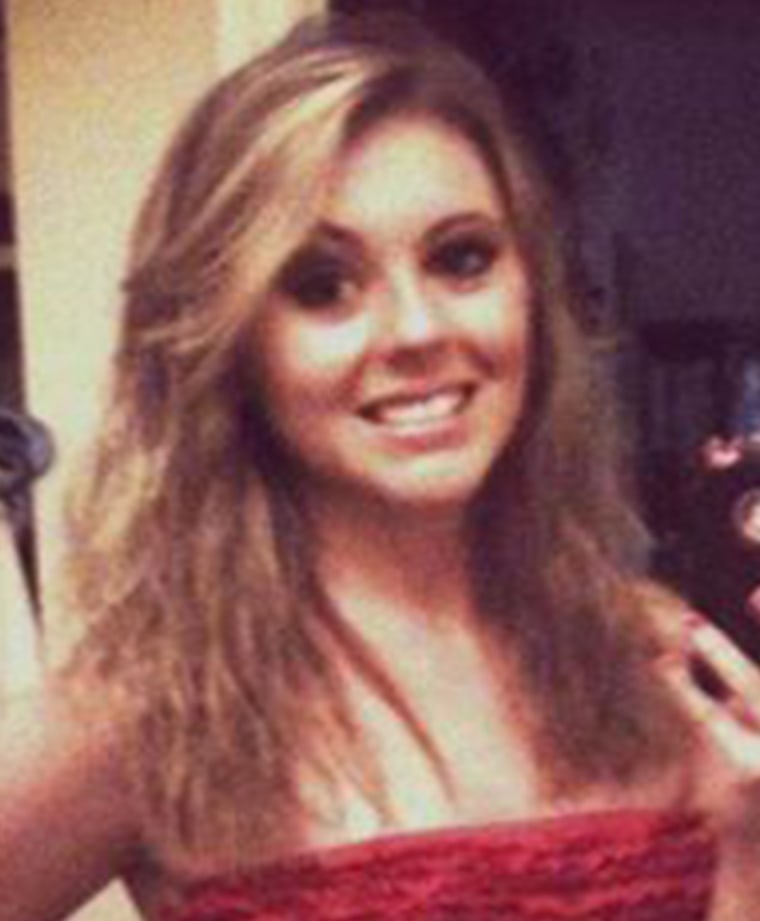 Brookelyn Farthing was at a friend's house in Berea, Kentucky on the evening of June 21, 2013. According to police, Brookelyn's friend returned home the following morning to find burn damage from a small fire and no sign of Brookelyn, then 18. Today, more than two years later, investigators still search for answers in the teen's mysterious disappearance. "We are receiving tips and leads that we are following up on daily," said Trooper Robert Purdy, Public Affairs Officer with the Kentucky State Police. "With that, though, there has not really been anything concrete that we have had come in and we are still looking for hopefully someone in the public to help us and provide us with information." The family has a website, findbrookefarthing.com, and has offered a $14,000 reward "for information leading to the return of Brookelyn Farthing or capture and conviction of those responsible for her disappearance." Anyone with information about this case is encouraged to call the Kentucky State Police at (606) 928-6421.
PHOENIX COLDON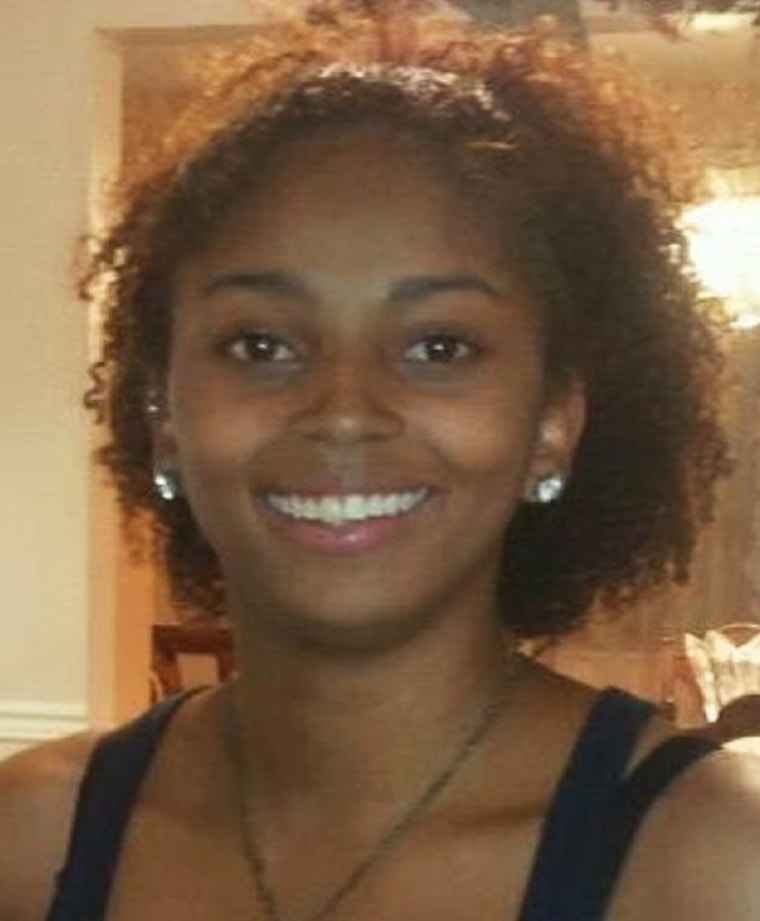 College student Phoenix Coldon was last seen pulling out of the driveway of her family's home in Spanish Lake, Missouri on December 18th, 2011. About three hours after the then 23-year-old disappeared, her car was found abandoned in East St. Louis, about a 25-minute drive from her home. The vehicle was running with the keys in the ignition and the driver's door open, according to police. Phoenix's mother, Goldia Coldon, continues to do everything she can to search for her daughter, including posting to social media and rallying for coverage of Phoenix's case. The family continues to run the Facebook page 'Missing Phoenix Coldon'. If you have any information that can help, please contact the St. Louis Police Department at (314) 615-5400.
KELSIE SCHELLING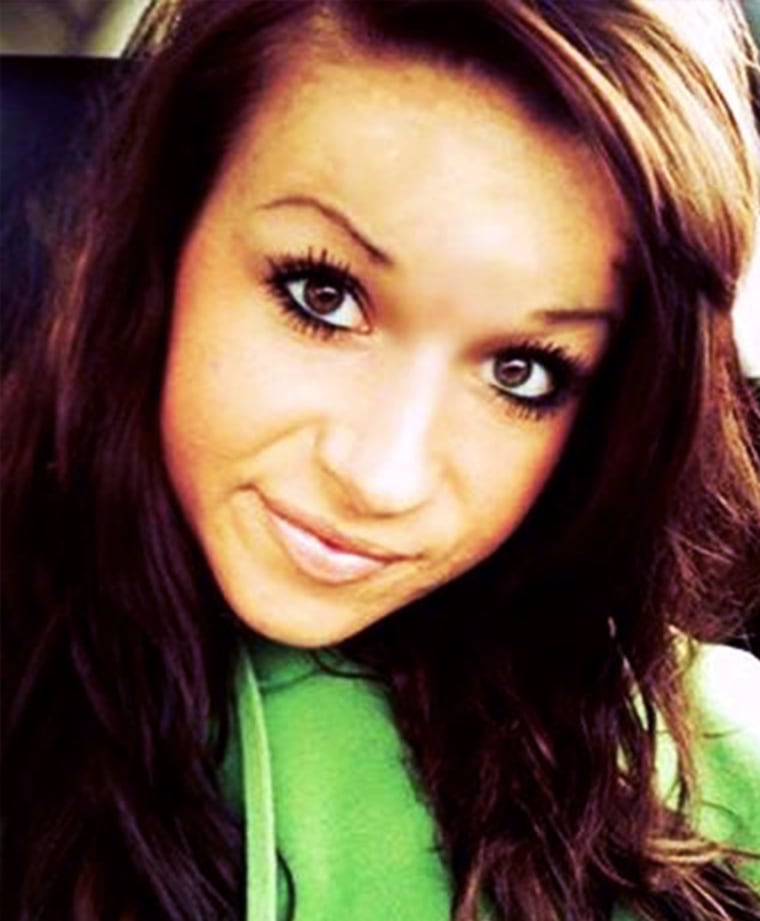 Kelsie Schelling went missing from Pueblo, Colorado on February 4, 2013, after driving there from Denver to meet her boyfriend, Donthe Lucas. Kelsie, then 22, was two months pregnant with the couple's child. Video released by the Pueblo Police Department shows a person driving Kelsie's car out of a Walmart parking lot. The car was found a week later abandoned at Saint Mary Corwin Medical Center. The Schelling family filed a lawsuit earlier this year against the Lucas family, several police officers, and the city of Pueblo. The lawsuit remains pending. If you have any information about Kelsie's disappearance, please contact the Pueblo Crime Stoppers at (719) 542-7867.
RENY JOSE
Reny Jose, a 22-year-oldRice University student, was reported missing on March 13, 2014 while on spring break in Panama City, Florida. Several days after Jose was reported missing, police located his clothes and cellphone in a trash can behind the house where he was staying with friends. In March, one year after Reny's disappearance, family members held a vigil in Panama City Beach to raise awareness about Reny's case. "It's been about a year, so everybody will forget. So that's why we want to put his face out there, so they can recognize he's been missing," Reny's mother, Sherly Jose told NBC affiliate WJHG. According to investigators, the case is still active. "It's definitely open, because we have not found him nor have we found a body," said Bay County Sheriff's Public Information Officer Ruth Corley. Anyone with information about this case is encouraged to call the Bay County Sheriff's Office at (850) 747-4700.
KARA NICHOLS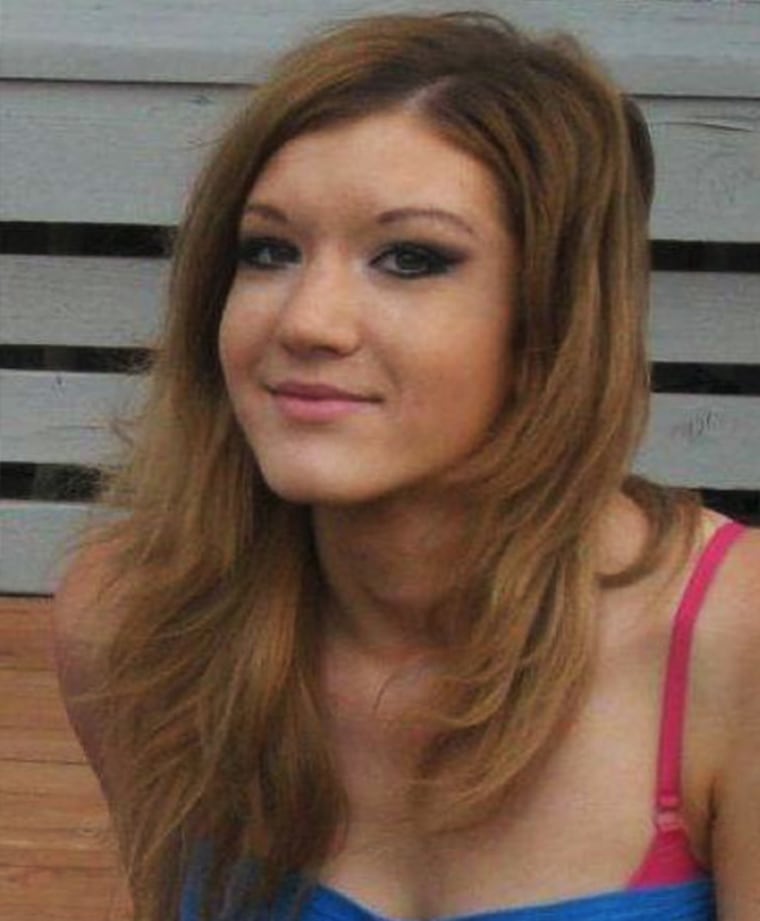 Kara Nichols, a Colorado Springs, Colorado native and aspiring model, was reported missing on October 9, 2012. At the time of her disappearance, the then 19-year-old was en route from her home to Denver for a modeling shoot. More than three years have passed and still no clues have emerged to help investigators locate Kara. The El Paso County Sheriff's office says the case is still "open and active," but they have not said if they believe foul play is suspected. Anyone with information about this case is encouraged to call the El Paso County Sheriff's Office at (719) 390-5555.
NICOLE GOODLETT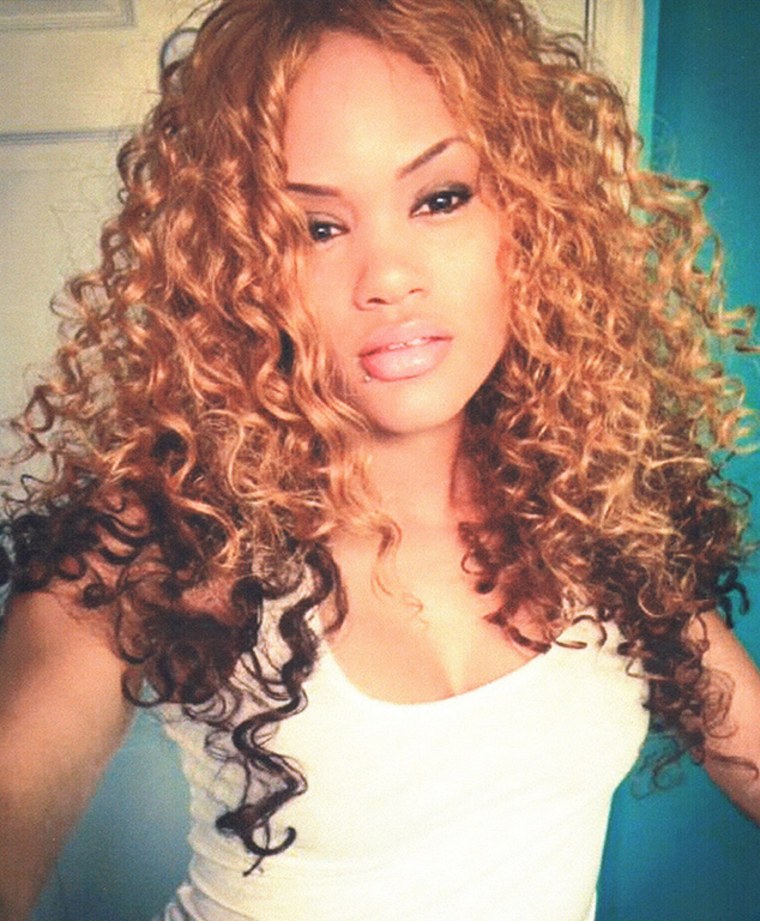 Nicole Goodlett of Spartanburg, South Carolina was reported missing on March 12, 2014. Goodlett is the mother of three young children whom authorities believe are now in the custody of her parents. Police say that the investigation is still "very much ongoing." The father of two of her children, Jerald Jermaine Howard, entered into a plea deal on charges that police say were "indirectly" related to Goodlett's disappearance. Jermaine Howard is now serving a five-year sentence. Anyone with information about this case is encouraged to call the Spartanburg Sheriff's Office at (864) 809-6299.
DONALD CAVANAUGH and DAVID NEILY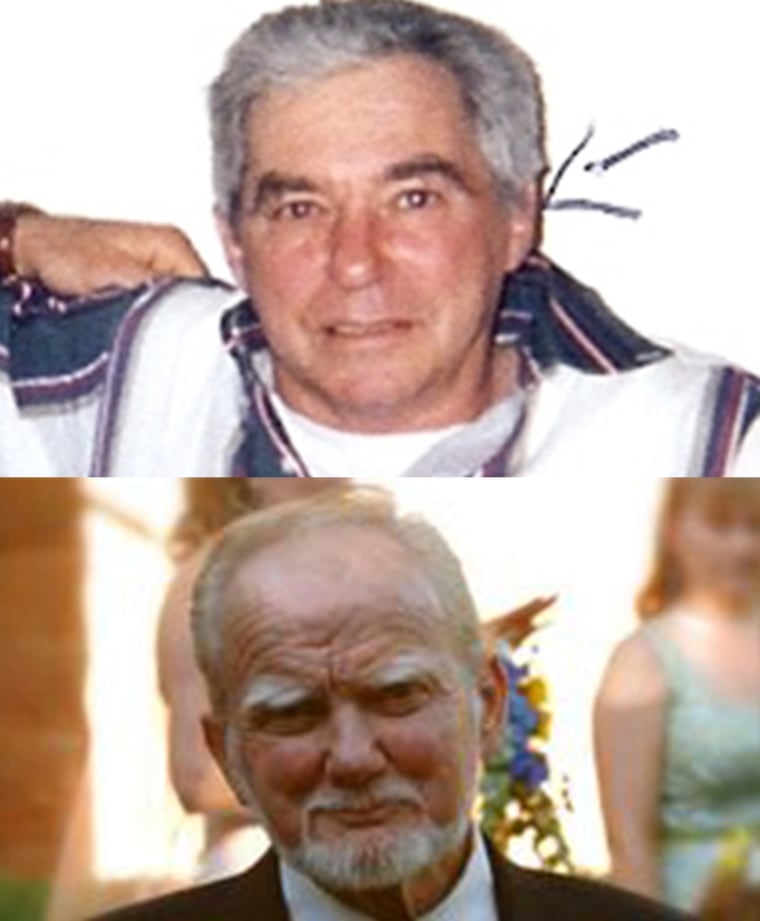 Donald Cavanaugh and David Neily are bound by common threads. Both went missing within a year of one another, and each allegedly had worked for the same small California ranch, owned by Cavanaugh's nephew, James DeNoyer. Donald Cavanaugh, then 63, was reported missing in May 2005 in Ukiah, California. Just one year later, David Neily, then 69, was reported missing in Westport, California. Both men's vehicles were found on James DeNoyer's ranch property. According to the Mendocino County Sheriff's office website, both men are still considered missing and at risk. Anyone with information about either of these cases is encouraged to call the Mendocino County Sheriff's Office at (707) 234-2100.
ROBERT MAYER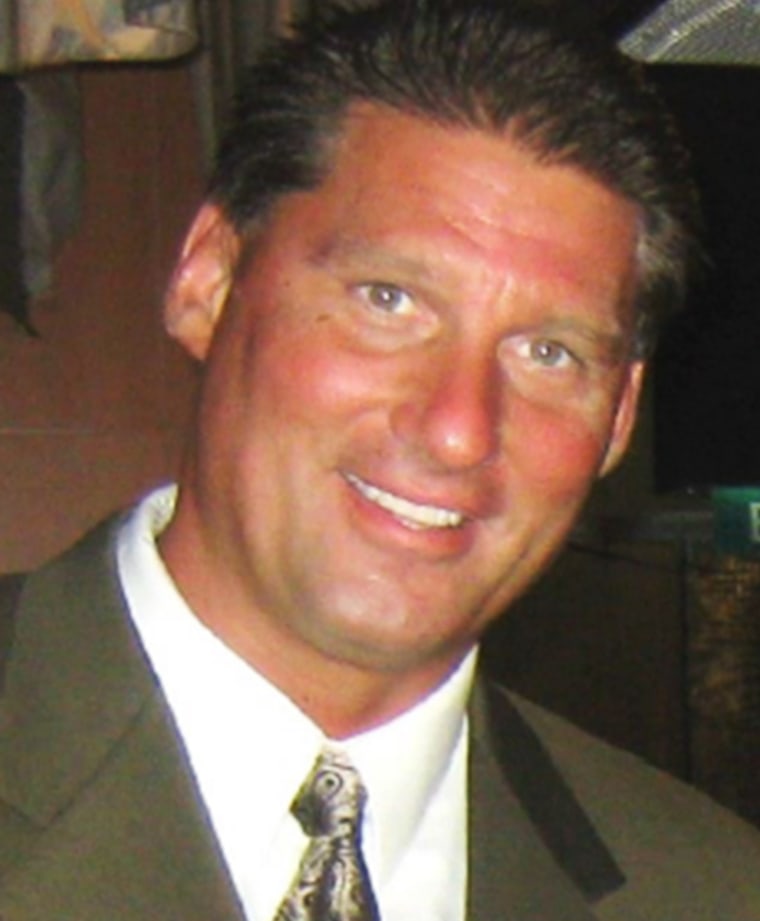 Dix Hills, New York dad Robert Mayer disappeared on June 14, 2013. Mayer, then 46, left for his job as a local electrician in the early morning hours and has not been seen since. Mayer's wife recalled her last conversation with Mayer was on the phone around 9 a.m., when they discussed Father's Day plans. She reported him missing when he did not return home from work that evening. His car, a 2004 red Pontiac GTO was found the following night at a nearby train station. According to police, the search for clues to Mayer's disappearance continues. Anyone with information about the case is encouraged to call the Suffolk County Police at (631) 854-8252.
STEPHANIE ANNE WARNER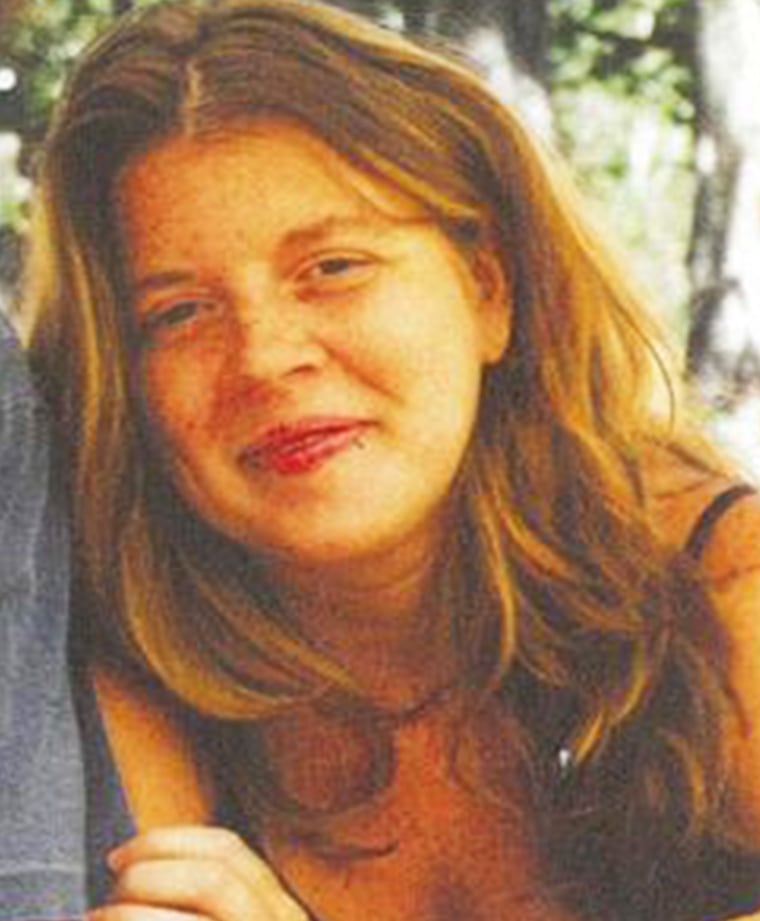 The last time anyone saw Stephanie Anne Warner, 43, was on July 4, 2013, when she and her boyfriend, Lennie Ames, left a convenience store outside Ashland, Oregon before heading to her home in Ruch. The two had been at a 4th of July parade in which Stephanie was seen walking alongside a float she had helped create. In July of 2015, the Jackson County Sheriff's Office officially named Ames a suspect in Stephanie's disappearance, releasing a statement saying, "the information gathered thus far indicates Warner is deceased and Lennie Ames was responsible for her death." Stephanie's body has not been found. If you have any information about Stephanie, please contact the Jackson County Sheriff's Office at (541) 774-8333.
CHASE MASSNER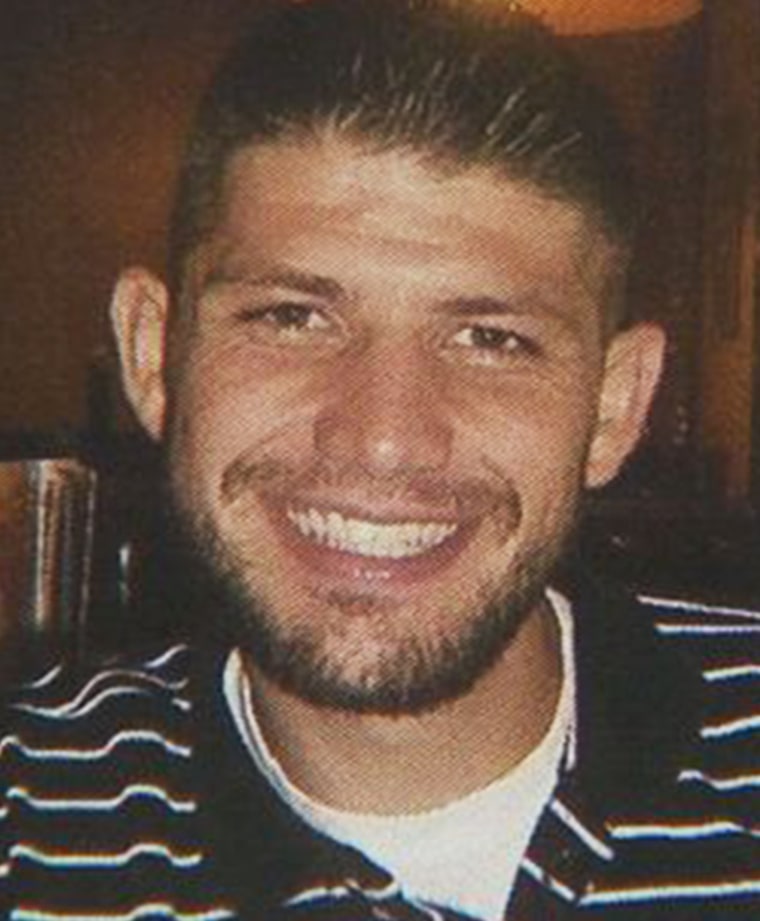 Chase Massner was last seen leaving a friend's home on March 27, 2014 in Keenesaw, Georgia. He had served a tour in Iraq and his wife Amanda says he had been struggling to adjust to civilian life. The veteran has several identifying tattoos including a treasure chest, roses, and an angel on his upper body. There is currently a $5,000 reward for information leading to his return. A search group turned up a location they called an "area of high interest," but it is unclear if anything of significance was found during a search there in June 2015. If you have any information that can help, please contact the Cherokee County Sheriff's Department at (678) 493-4200.
NEFERTIRI TRADER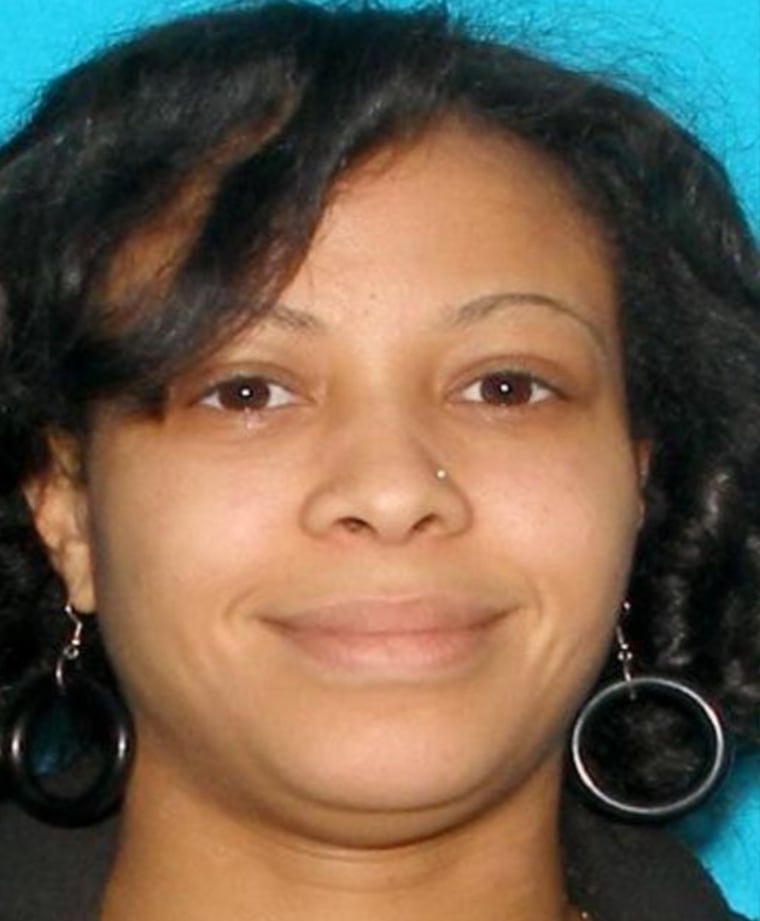 Nefertiri Trader was last seen being forced into her silver Acura in the early morning hours of June 30, 2014 outside her home in New Castle, Delaware. Nefertiri is the mother of three and lived with her children, an aunt and a cousin. Police have indicated foul play is assumed, but no person of interest or suspect has been named. There are several rewards totalling $30,000 offered by local law enforcement and the FBI for information leading to an arrest in the case. Her silver 2000 Acura RL with Delaware license plate 404893 has not been found. Anyone with information is asked to contact the Delaware Crime Stoppers at 1 (800) TIP-3333.
LYNN MESSER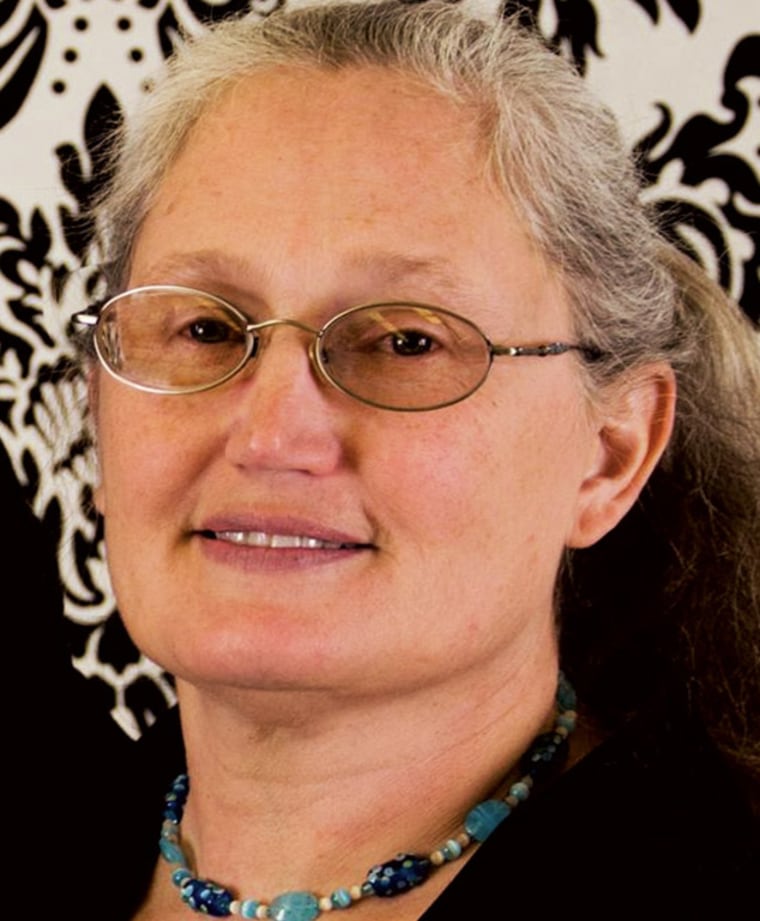 On the morning of July 8, 2014, Lynn Messer, 52, disappeared from the home she shared with her husband in rural Bloomsdale, Missouri. She left behind her cellphone, wallet and keys. Lynn has been described as devoutly religious and several Baptist groups have joined the search for her. The Facebook page 'Find Lynn Messer' has more than 7,000 'likes' and remains active with posts on the majority of holidays and on Lynn's birthday. The family asks hunters, hikers and farmers in the area to be on the lookout for any clues to what happened to Lynn. If you have any information about Lynn's whereabouts, please contact the Ste. Genevieve County Sheriff's Office at (573) 883-5820.
CLAUDINE JAQUIER GIFFORD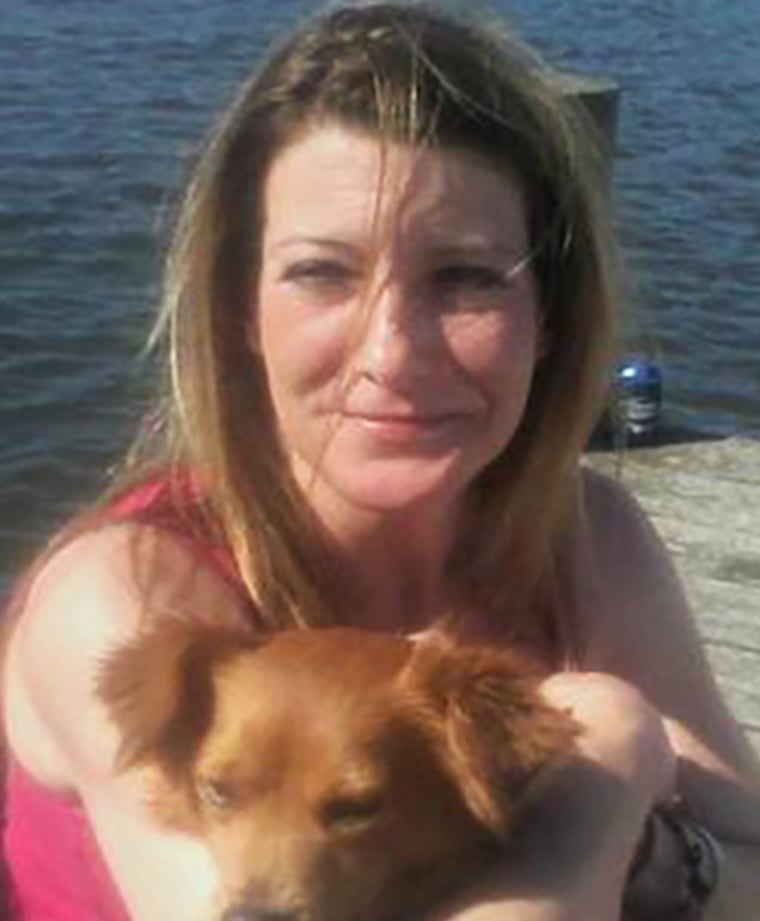 Claudine Jaquier Gifford, 43, was last seen the evening of July 6th, 2014 at a local tiki bar in White Stone, Virginia. According to the bar manager, she had a "couple of drinks," and watched a band play. At the end of the night, a witness said she had to be carried out by her male companion, Todd Kessler. He was the last person to see her before she disappeared. After police investigated Kessler's home, they found traces of Claudine's blood and charged him in connection with her death. In August, a jury found Kessler guilty of second-degree murder and concealment of a body. He was sentenced to 45 years in prison for Claudine's murder. However, Claudine's body has still not be found. Anyone who may have information regarding Claudine's whereabouts is asked to contact Crime Solvers at (804) 462-7463.
MEGAN NICHOLS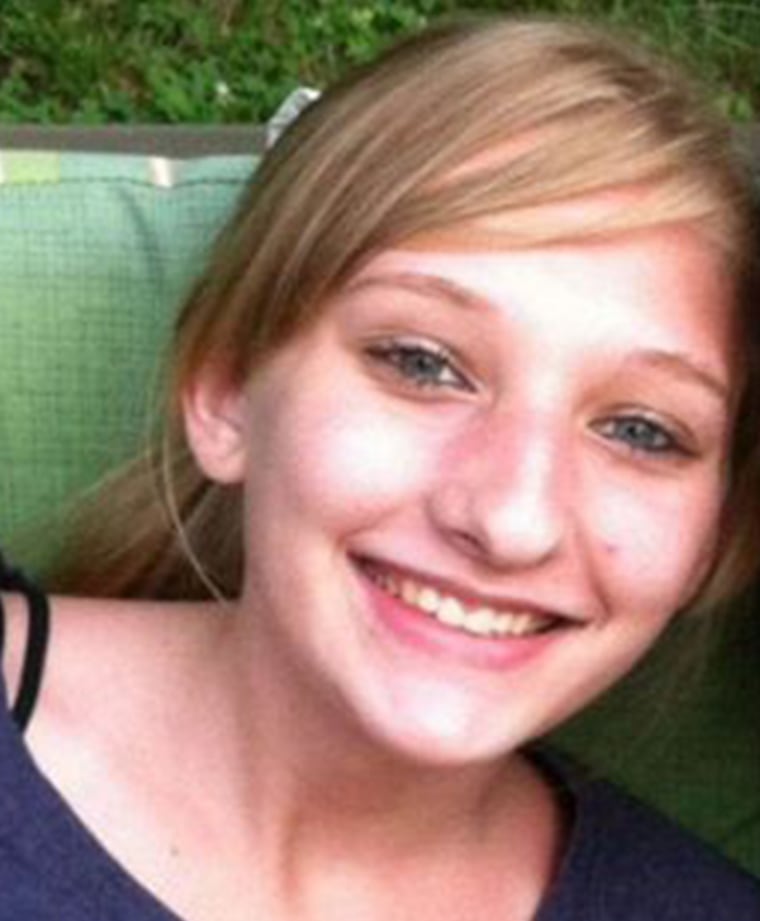 The night after Megan Nichols disappeared, her mother discovered a note she had left behind telling her that she loved her, but she would never be happy at home in Fairfield, Illinois. According to authorities, Megan, who was 15 at the time, withdrew money from a local bank while on her bicycle, prior to her July 3, 2014 disappearance. She also left her cellphone, which had been wiped clean. Family and friends continue to search for her and post in the Facebook group 'Prayer Circle for Megan Nichols'. Authorities consider her a runaway, but her family believes she did not leave alone. If you have any information that can help, please contact the Fairfield Police Department at (618) 842-2151.
MOREIRA MONSALVE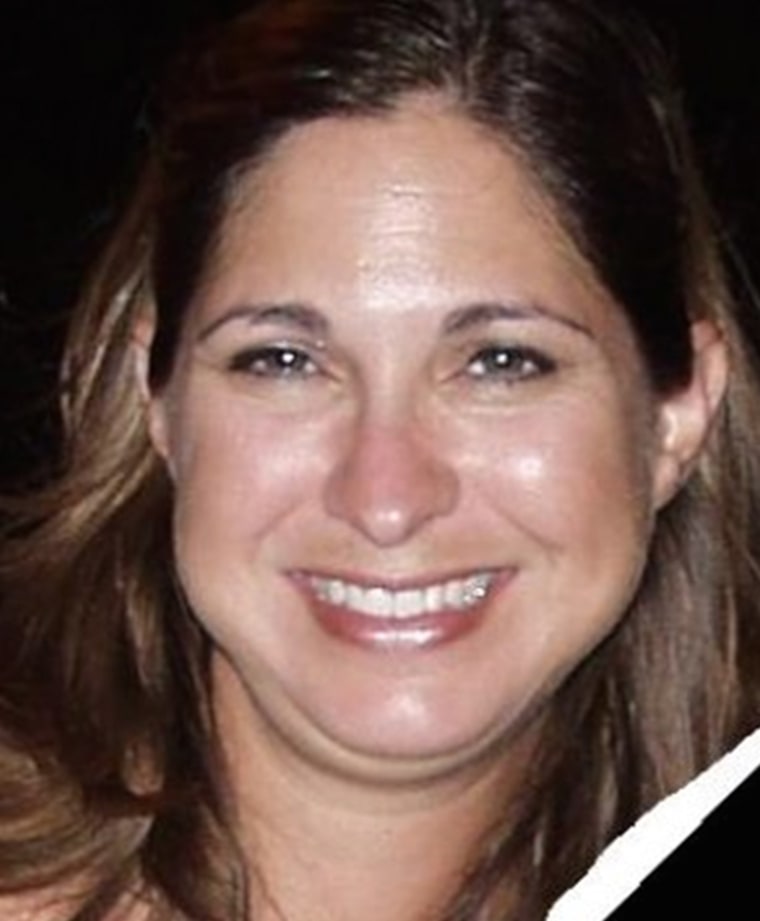 Moreira "Mo" Monsalve was last seen by her ex-boyfriend, Bernard Brown, on January 12, 2014, just two days before her daughter Alexis reported the then 46-year-old missing. After she disappeared, Mo's belongings were found in a dumpster behind the Wailuku Community Center near her home in Maui, Hawaii. Police have indicated they suspect foul play and consider Brown a person of interest in the case, although he has not been officially named a suspect in Mo's disappearance. Family and friends continue to spread awareness about Mo's case by holding memorials in her honor and posting her story on social media channels. If you have any information, please contact the Maui Police Department at (808) 244-6400.
CHRISTINA MORRIS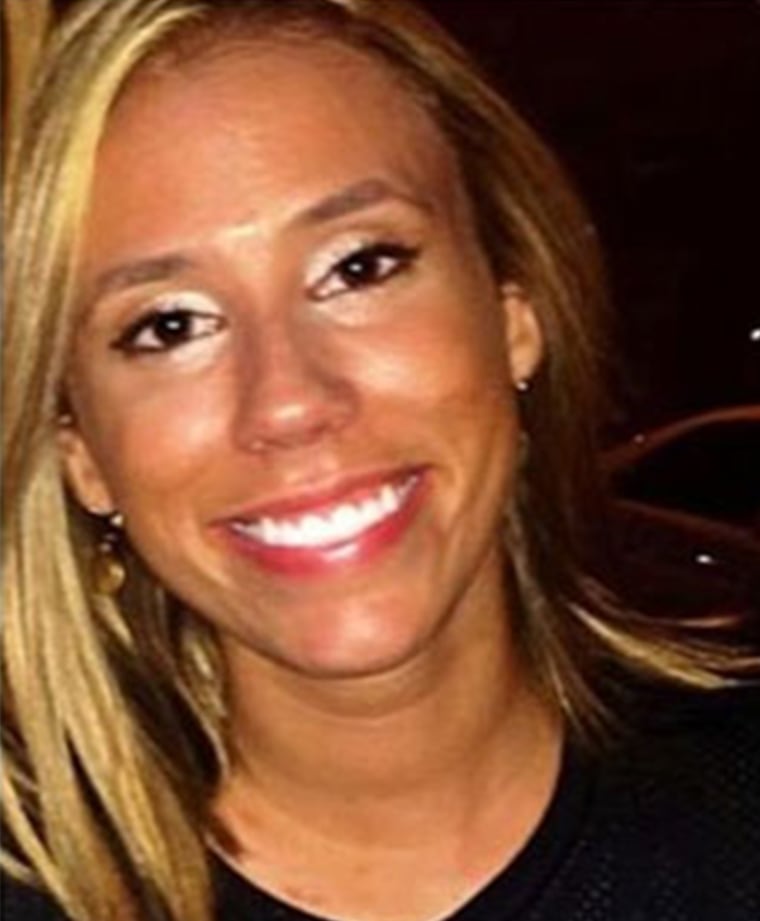 Christina Morris was last seen on August 30, 2014, after spending a night out with friends at a Plano shopping and dining development. The then 23-year-old was seen on security video walking into a parking garage at about 4:00 a.m. that Saturday morning with acquaintance Enrique Arochi. Arochi was later arrested on a charge of aggravated kidnapping in connection with Morris's disappearance. His trial date has been pushed to June 2016, as police wait for results on hair-sample evidence from a vacuum cleaner investigators obtained from a Sprint store where Arochi worked as a manager. Anyone with information about Christina's disappearance is asked to call the Plano Police Department at (972) 424-5678.
DAIL DINWIDDIE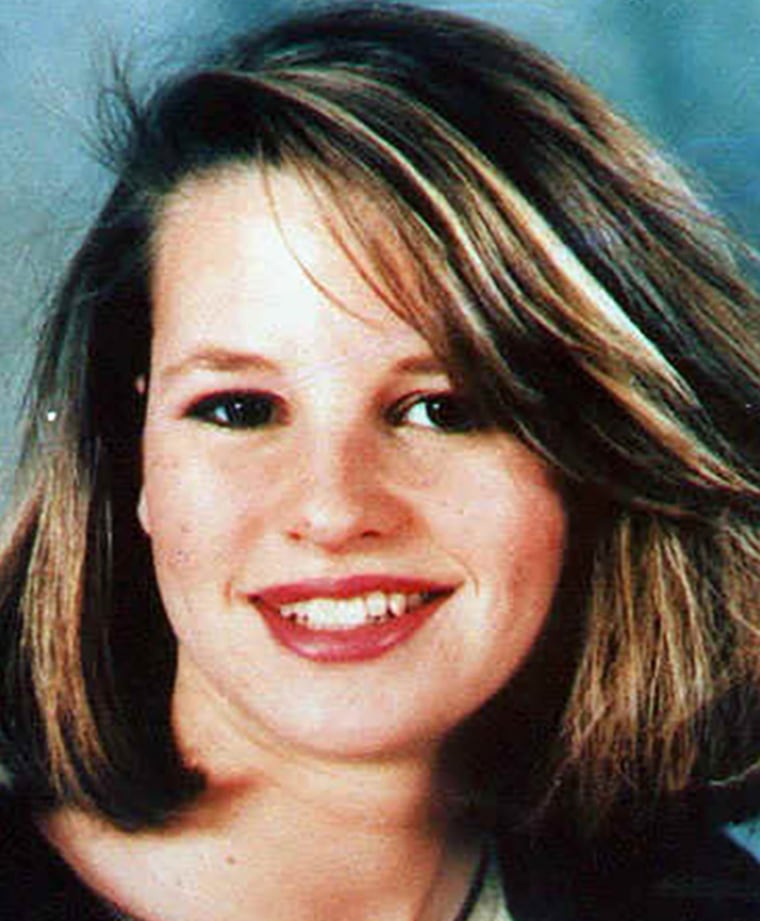 Dail Dinwiddie, then 23, was a bright, young student who went missing on September 24, 1992. She had just completed an art history degree at Randolph-Macon Woman's College in Lynchburg, VA (now Randolph College), and returned to her native Columbia, SC to enroll at the University of South Carolina for graduate school. She took a night off from her studies to attend a U2 concert with some friends at Williams-Brice Stadium. Following the concert, they went to Jungle Jim's, a local bar, where Dail somehow got separated from the group. That was the last time anyone reportedly saw her. A $20,000 reward is offered by her family for information about her disappearance. If you have any information about what may have happened to Dail, please contact the Columbia Police Department at (803) 233-8474.
RICO OMARR HARRIS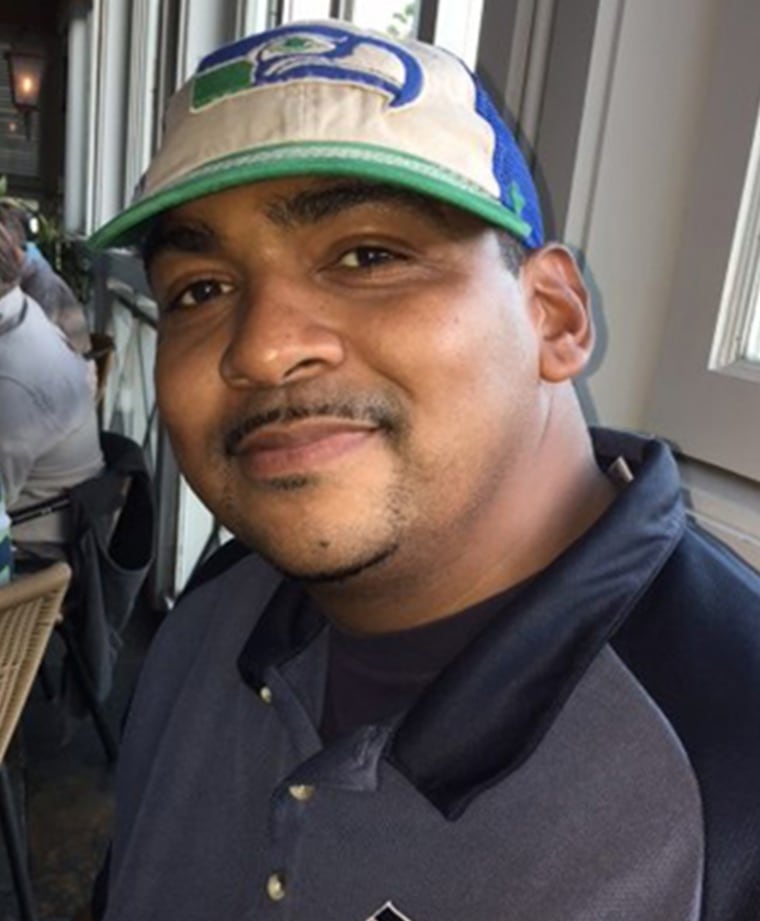 Former Harlem Globetrotter Rico Harris was on his way to Seattle to visit his girlfriend when he mysteriously disappeared. Rico, then 37, was last seen on October 10, 2014 after leaving the home he shared with his mother in Alhambra, California. Three days later, his vehicle was found in the Yolo County Regional Parks near Rumsey, CA, about 450 miles north of Alhambra. His wallet, cellphone and backpack were all located nearby. Police consider Rico's case ongoing. Anyone with information about Harris should contact the Yolo County Sheriff's Department at (530) 668-6612.
ELIZABETH SULLIVAN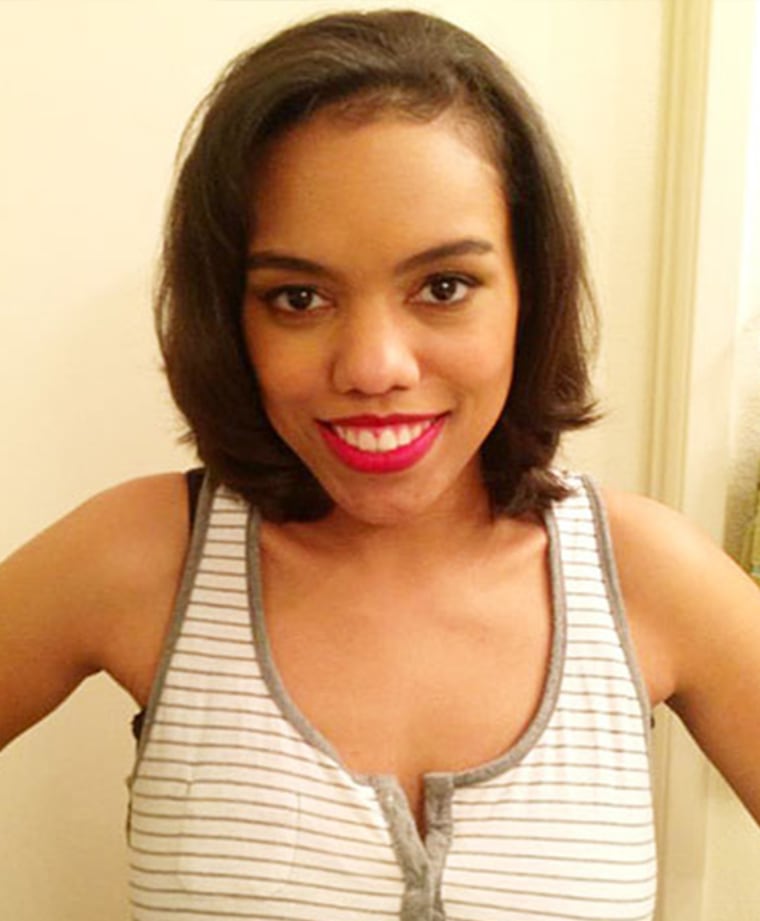 Elizabeth Sullivan, a Navy wife and mother of two girls, was last seen on October 13, 2014 near her home outside San Diego, California. Several days later, she was allegedly spotted, wearing baggy clothes, near a local soccer field, but the sighting has never been confirmed. Her husband, Matthew, leads the search alongside her father. He mentioned to police that the couple had been experiencing marital problems prior to her disappearance. Matthew is not considered a suspect at this time. Anyone with information on Elizabeth's case is asked to contact the San Diego Police Department's Missing Persons Section at (619) 531-2277.
RHONDA DAUGHERTY
Rhonda Daugherty, 49, vanished on Tuesday, December 2, 2014, from her home in LaFollette, Tennessee. Her husband, Charles Daugherty, told police that he arrived home that evening to find the back door wide open. All of Rhonda's belongings, including her cellphone, purse, keys and vehicle, were located at the home. Rhonda, however, was nowhere to be found. In January of this year, a Campbell County grand jury indicted former Campbell County teacher Lonnie Vann, who reportedly knew the family, with first-degree murder and kidnapping charges in connection with Rhonda's disappearance. Rhonda's body has not been found. If you have any information that could help in the case, please call the Campbell County Sheriff's Office at (423) 562-7446.
JAYME BOWEN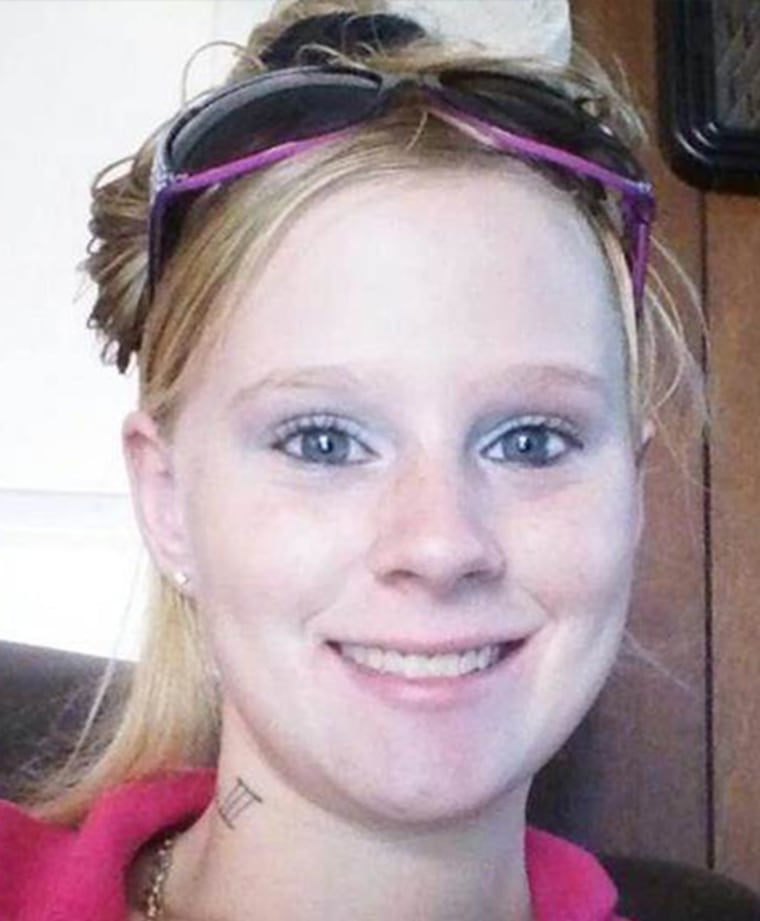 Jayme Bowen was last seen leaving her sister's home in Columbus, Ohio. around 10:45 p.m. on the night of April 10, 2014. The then 23-year-old was headed to her parents' house a few blocks away. Family members have said they believe she met with foul play, and think her disappearance may be linked to human trafficking. Jayme is described as a devoted mother to her two young boys. A tip was phoned in July 2015 with the caller saying they had possibly spotted Jayme in Flint, Michigan, but police have not confirmed the sighting. If you have any information about Jayme's whereabouts, please contact the Columbus Police Department at (614) 645-4545.
DENISE L. HART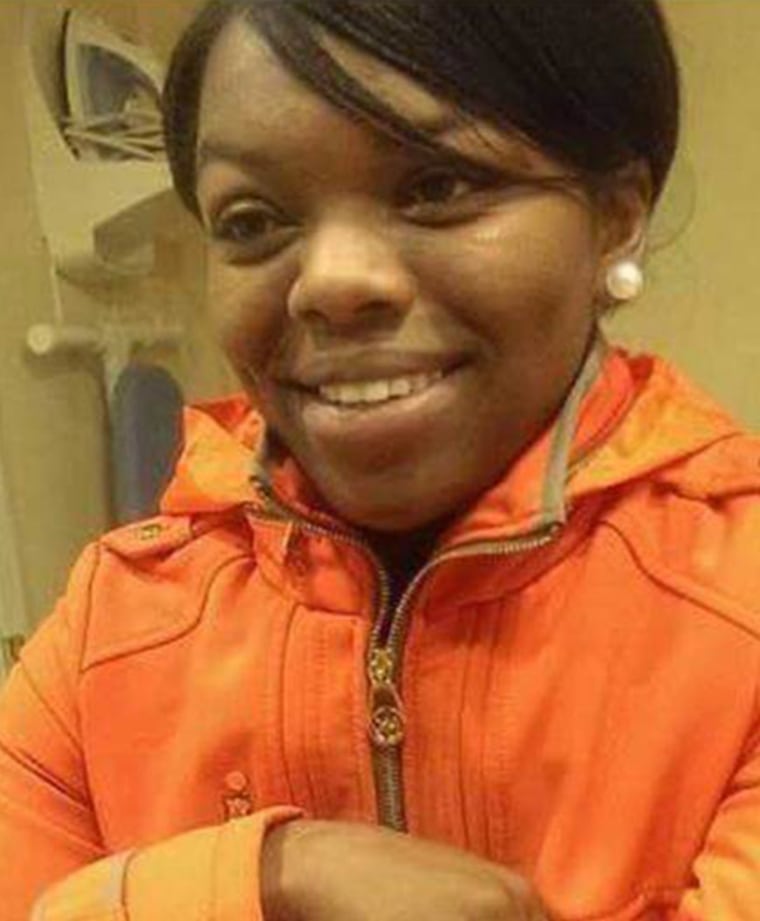 Denise Hart vanished between Sudbury, Vermont and Connecticut, an area the then 24-year-old frequently traveled to visit friends. Her car was found abandoned and engulfed in flames several miles from her Sudbury, Vermont home and police have suggested foul play could be involved. Hart has a young son, who is currently being cared for by her older sister Nana Robinson, and her mother, Dedre. Her family says she traveled often, but was always in contact with them or her close friends. If you have any information that can help bring Denise home, please contact the Vermont State Police at (802) 773-9101.
NICOLE WALLER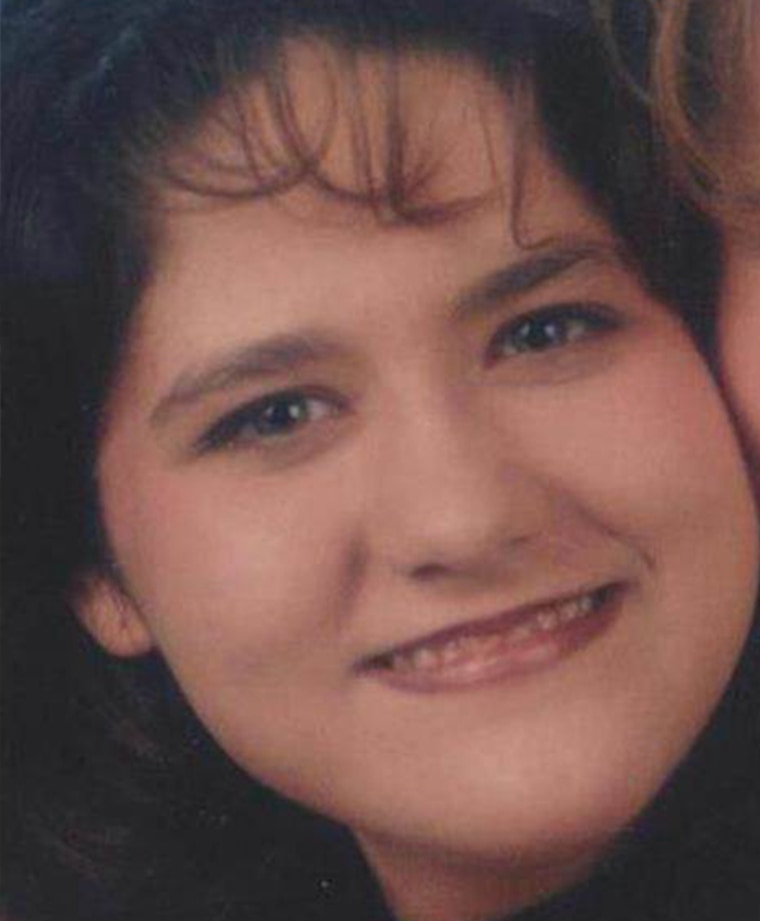 Nicole Waller, 32, vanished on Valentine's Day 2013 while she was allegedly en route to her home in Kalispell, Montana, after having visited her boyfriend, Cody Wayne Johnston, in Fairview. Nicole's vehicle was later found abandoned on Highway 2 outside Poplar. Her belongings and her three children's pet guinea pigs were inside. Cody Johnston was arrested in August on charges of deliberate homicide and tampering with physical evidence in connection with Nicole's disappearance. Nicole's body has not yet been found. If you have any information that can help in the case, please contact the Montana Criminal Investigation Division at (406) 444-7068.
SHEILA FRANKS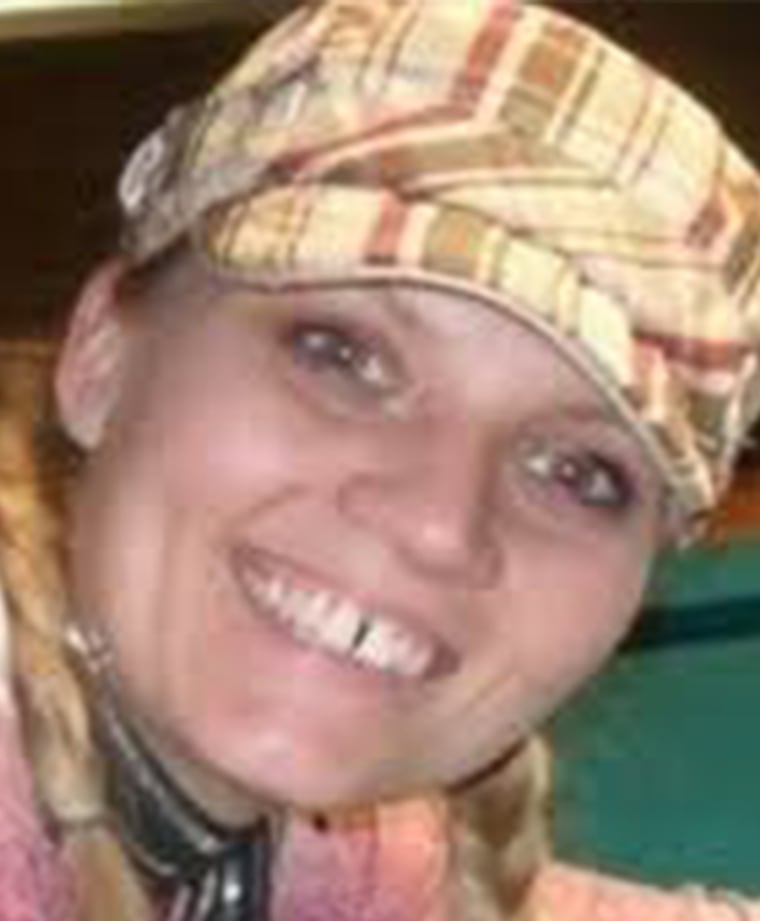 Sheila Franks vanished on February 2, 2014 from Fortuna, California. Franks was 38 years old when she vanished, leaving behind a young son. Her mother reported her missing after family members had not heard from her in nearly a month, according to police. Officials believe her disappearance may be connected to the case of Danielle Bertolini who vanished a week later. Danielle's remains were found in March 2015 in California's Eel River. She had been murdered. Both women were reportedly last seen with the same man. Anyone with information that can help in Sheila's case is asked to call the Humboldt County Sheriff's Department at (707) 445-7251.
AMIA BUTLER-MORGAN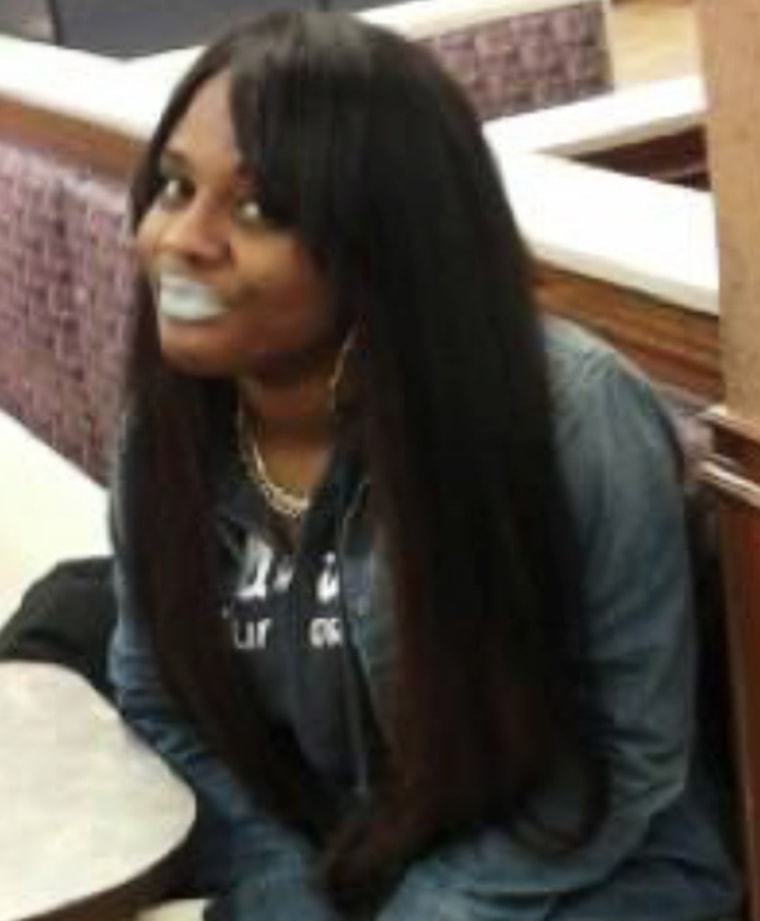 Maryland teen Amia Butler-Morgan was last seen walking in her neighborhood in Laurel around 4:00 p.m. the day she vanished. Police have released little information about the circumstances surrounding her disappearance, and few things have been posted about her online. Foul play is not suspected at this time, according to police, and the case remains active and ongoing. If you have any information on Amia's possible whereabouts please call the Prince George's County Police Department's District VI Crimes at (301) 937-0910.
NAUTICA KELLY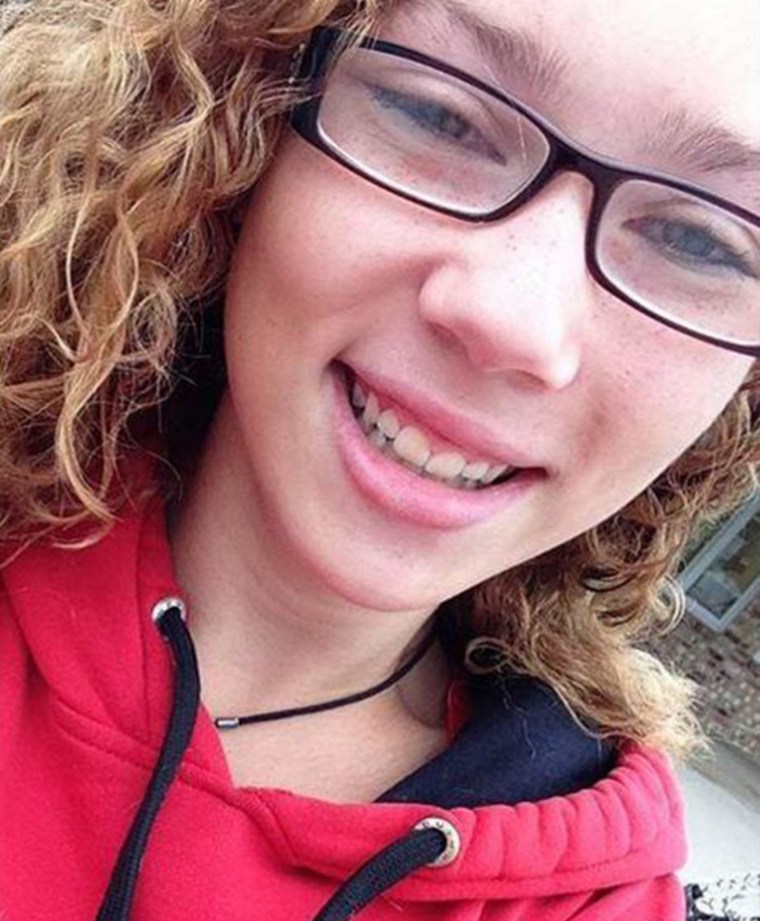 On the afternoon of February 20, 2015 Nautica Kelly did not return home from school in Lamoni, Iowa. The Lamoni Police Department has classified Nautica as a runaway, but her family feels the then 15-year-old may have been in trouble and indicated that she had recently expressed interest in finding her biological mother. The high school freshman reportedly had a rough upbringing, but was excelling in school and was planning on attending culinary school in the future. They believe she may have been traveling towards the Des Moines area. Anyone with information on Nautica's whereabouts is asked to call the Lamoni Police at (641) 784-3700.
RUDOLPH "RUDY" FARIAS IV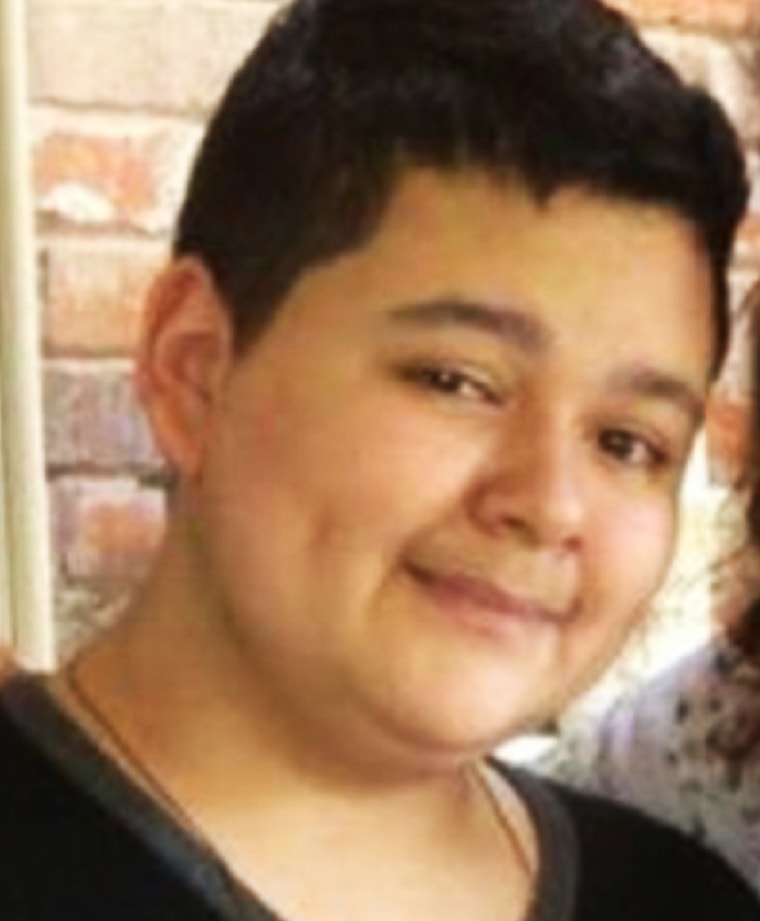 Rudy Farias vanished the afternoon of March 6, 2015 after leaving his home in Houston, Texas to walk his two dogs. Both dogs later returned without their leashes and without Rudy. According to family members, the then 18-year-old had been dealing with depression at the time of his disappearance. He had watched his older brother, who was his best friend, die at the scene of a motorcycle accident several years earlier and he was still trying to cope with the loss. Police do not suspect foul play at this time. If you have any information that can help bring Rudy home, please contact the Houston Police Department at (713) 731-5776 or to Private Investigator Brenda Paradise at (281) 642-7299.
ELIZABETH SALGADO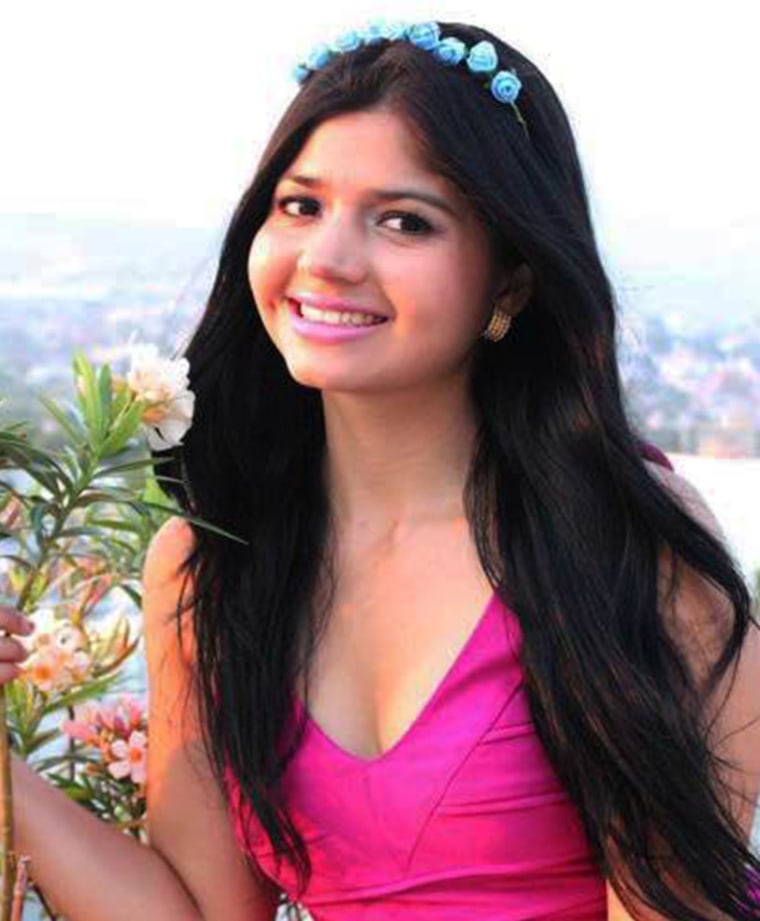 Elizabeth Salgado moved to Provo, Utah to learn English after serving a mission in Mexico for the Mormon Church. The then 26-year-old was last seen leaving class at the Nomen Global Language Center on April 16, 2015. Salgado's family lives in Mexico, but her uncles have made public pleas in the United States for her return. Elizabeth Smart, a former abductee and now missing persons activist, has also advocated publicly on behalf of the family. If you have any information that can help bring Elizabeth home, please contact the Provo Police Department at (801) 852-6210.
BRIAN OROLIN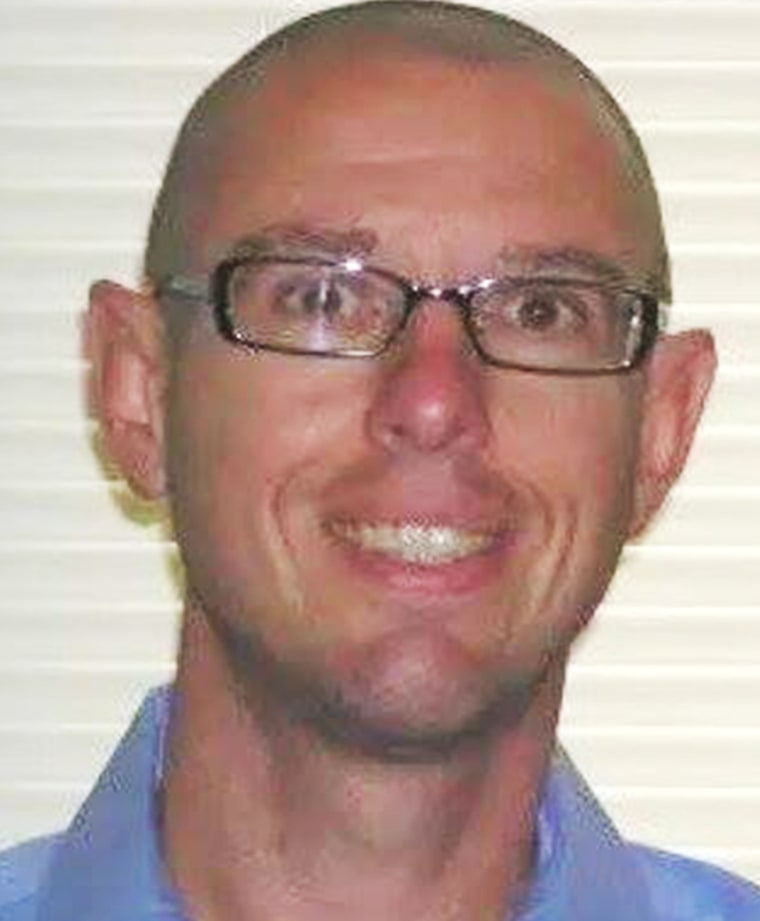 Army veteran Brian Orolin, husband and father of two little girls, vanished on November 19, 2014 after getting in a small argument with his wife Donna at their home in The Woodlands, Texas before she headed to a church event. Brian, then 42, suffers from PTSD after serving a tour in Afghanistan. A private investigator working with the family says Brian has previously attempted suicide in the past and had reached out for help days before he disappeared. If you have any information that can help bring Brian home to his family, please contact the Montgomery County Sheriff's Office at (936) 760-5871.
MEGAN LANCASTER
Megan Lancaster's car was found abandoned on April 3, 2013 in the parking lot of a Portsmouth, Ohio fast food restaurant. Megan, who was 25, had disappeared. She left behind a young son. Her family says she had fallen into a life of drugs and addiction before she vanished. Many have said Lancaster's case is eerily similar to the cases of several other missing women in surrounding counties over the past two years. Authorities have not said if they believe foul play is involved in Megan's disappearance. If you have any information about Megan's disappearance, please contact the Portsmouth Police Department at (740) 353-4101.
MARINA BOELTER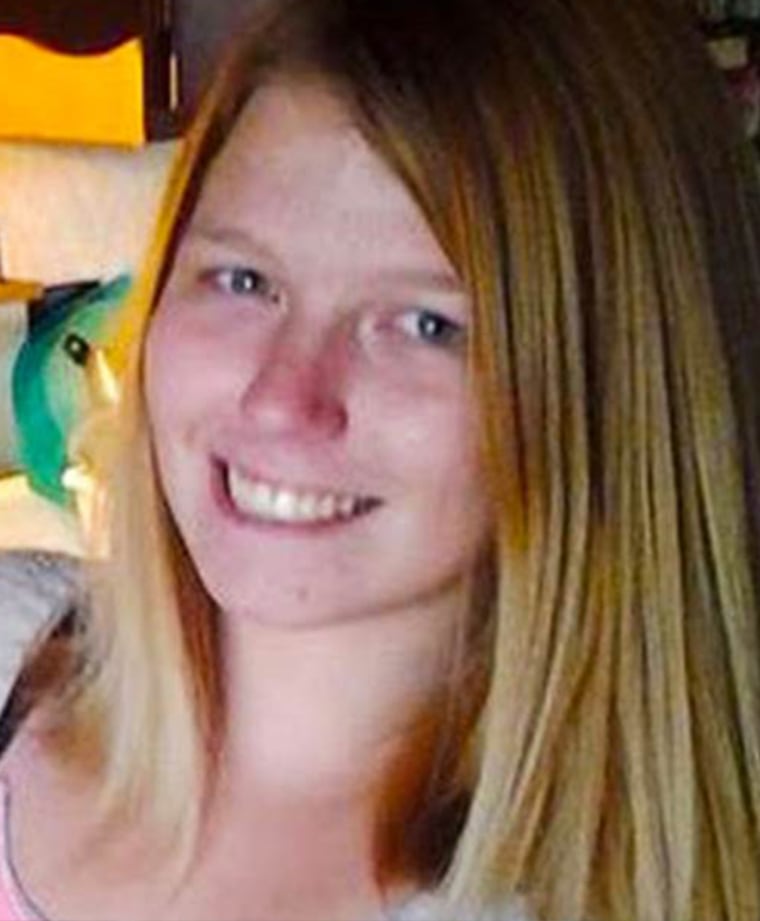 It was New Year's Eve, 2014 when Marina Boelter, was seen leaving from work at the IGA grocery store in Bloomfield, Indiana around 6:00 p.m. D.J. Lockhart, Marina's former boyfriend, and father of her young son, told police he saw the 18-year-old being driven away from the store by an older man. Just six weeks after Marina disappeared, Lockhart was found stabbed to death. Indiana Police say, however, they have no evidence to suggest the two incidents are connected in any way. If you have any information that can help bring Marina home, please contact the Indiana State Police at (812) 332-4411.
JANET CASTREJON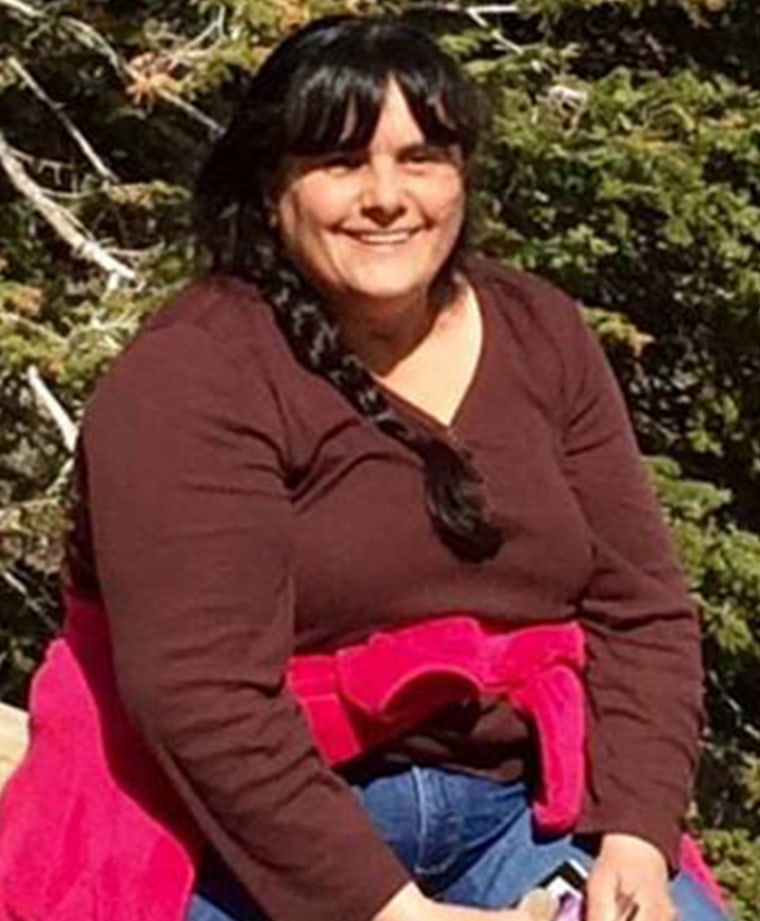 Janet Castrejon, 44, vanished the afternoon of June 19, 2015 from a camping area in the Chiricahua Mountains in southern Arizona, where she was spending the weekend with her family. Family members say Janet and her mother had gone to mail a letter at the pay station not far from where they parked their camper, and stopped to use the restroom. Janet was going to wait outside, but when her mother came out of the bathroom, she was gone. Janet had suffered a traumatic brain injury in a car accident in 1988. According to her family, as a result, Janet has a hard time remembering simple things and has poor vision. If you have any information that can help bring Janet home, please contact the Cochise County Sheriff's Office at (520) 432-9500.
CRYSTAL ROGERS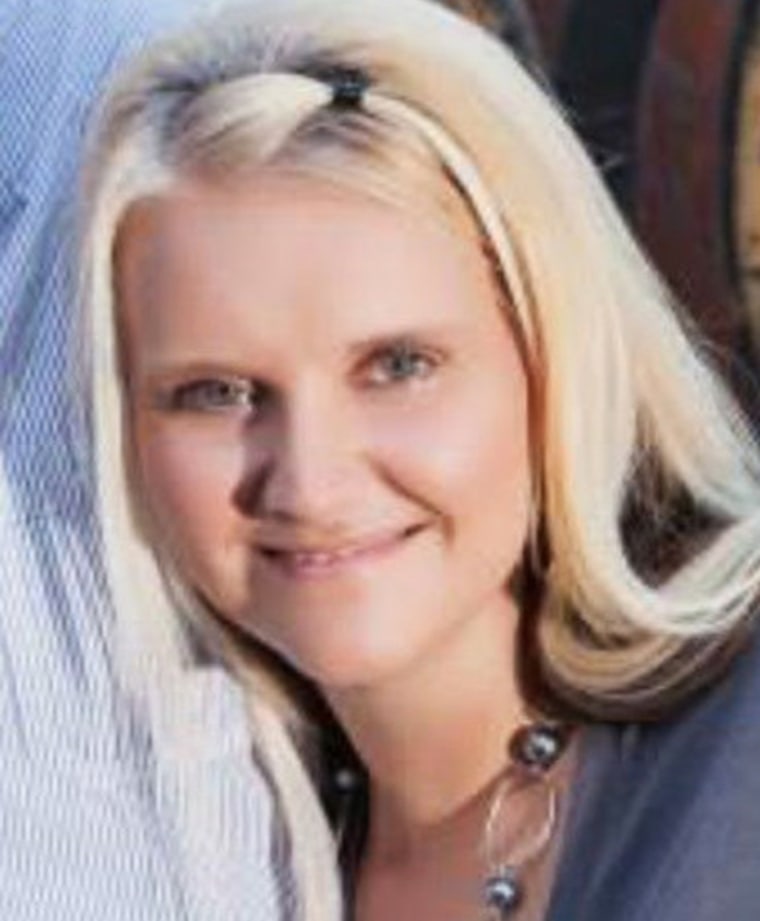 Crystal Rogers, a mother of five, was last seen on July 3, 2015 at the home the 35-year-old shared with her boyfriend Brooks Houck and the couple's young son. Her unlocked Chevy Impala was found along Kentucky's Bluegrass Parkway with a flat fire – her belongings still inside – two days later. The Nelson County Sheriff officially named her boyfriend Houck a suspect in her disappearance in October, adding he believes Rogers is dead. Houck's brother, who worked as a Bardstown police officer, was terminated from the department after officials say he interfered with the investigation into Crystal's disappearance. If you have any information that can help the investigation, please contact the Nelson County Sheriff's Office at (502) 348-3211.
JEREMIAH FOCO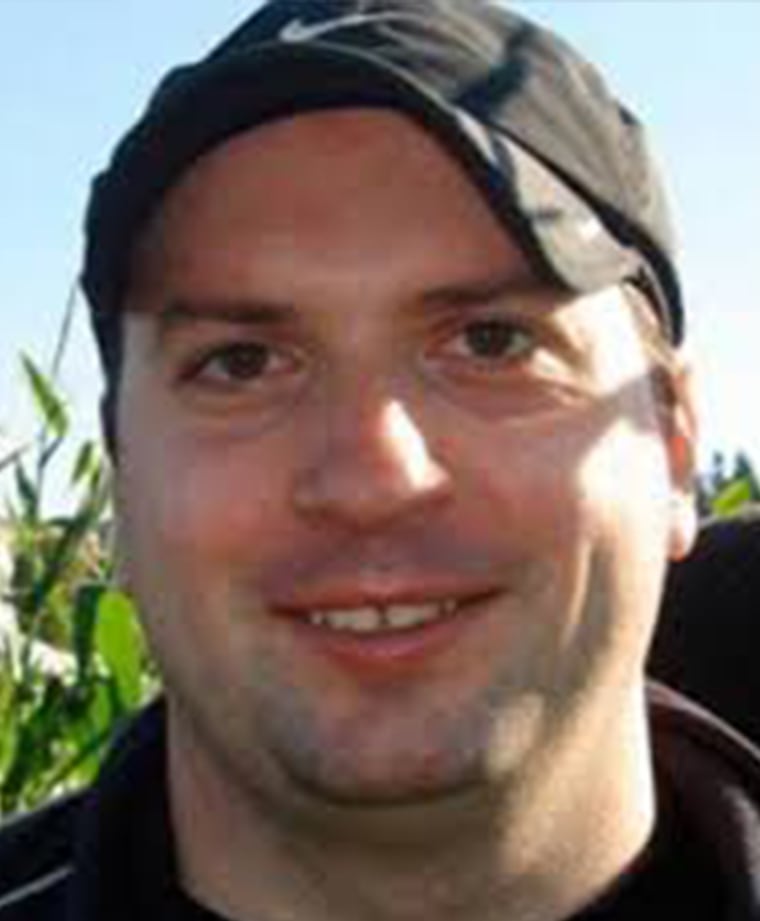 Seattle software engineer Jeremiah Foco vanished on July 22, 2015 from his home in Seattle, Washington. Surveillance footage shows the 34-year-old pulling into the garage of his apartment complex in Seattle's International District at 12:07 a.m., but there is no confirmed video of him leaving the complex. Seattle police do not suspect foul play, but family and friends insist Jeremiah would not simply just disappear. Family members are pushing for information about Foco's cellphone activity and bank accounts to be compiled. If you have any information that may help bring Foco home, please contact the Seattle Police Department at (206) 625-5011.
DIAMOND BYNUM AND KING WALKER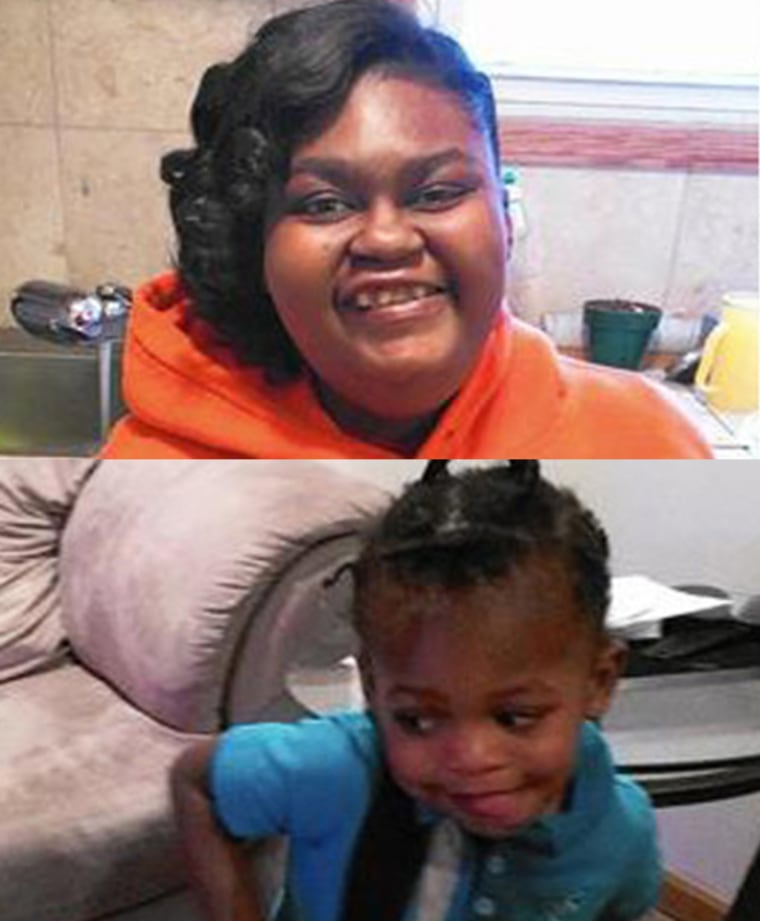 On Saturday, July 25, Diamond Bynum, 21, and her nephew, King Walker, 2, went missing from the house where Diamond lives with her stepmother and father Eugene in Gary, Indiana. The two reportedly had been taking a nap that afternoon as had Diamond's stepmother. When the stepmother woke up, the two were gone. The family had recently moved to Gary with Diamond, who is described as mentally challenged. At their old home, Diamond was able to go on walks around their neighborhood because she knew the area. The family fears Diamond may have taken King on a walk and gotten lost. If you have any information that can help bring Diamond and King home safely, please contact the Gary Police Department at (219) 881-1260.
CALEB DIEHL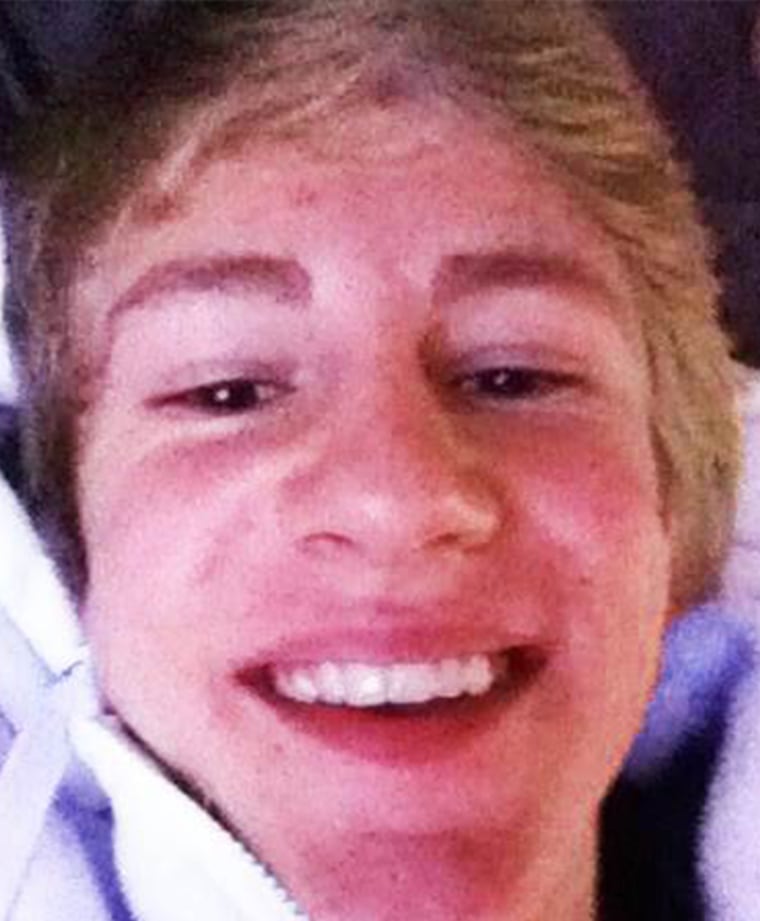 Caleb Diehl, 18, was last seen running errands for his employer on March 30, 2015 in and around Nocona, Texas. Diehl had borrowed a pickup truck from the employer, who is also a family friend. The truck mysteriously reappeared just days later, its keys found on their proper hook at the business. Since then, no real clues have surfaced and police say they have not ruled out foul play. The teen's cellphone has not been used since the day he went missing and he has not posted to any of his social media accounts. If you have any information on Caleb's whereabouts, please contact the Nocona Police Department at (940) 825-3281.
TRAVIS MURROW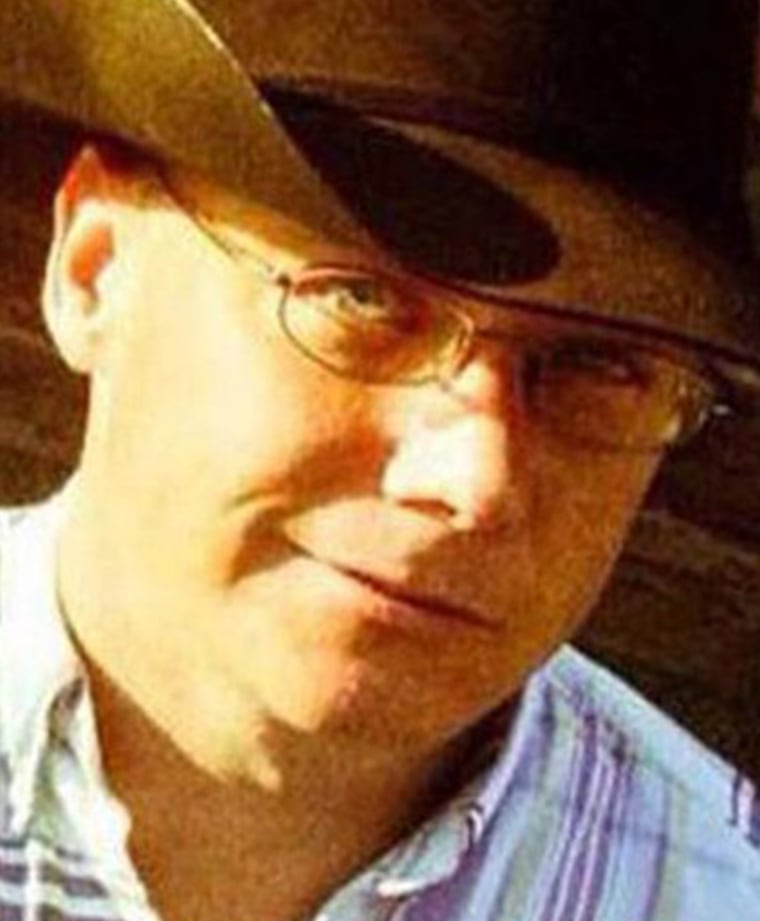 Travis Murrow, then 40, was last seen in Enid, Oklahoma on August 24th, 2014. According to police, the father of four had texted several people that day saying he was in the Enid and Canton areas. Murrow's truck was found abandoned near Canton Lake several days later. Several weeks after Murrow disappeared, the Alva Police Department requested assistance from the Oklahoma State Bureau of Investigation (OSBI). Detectives continue to hunt down leads and say they believe foul play is involved. If you have any information that can help in this case, please call the OSBI hotline at (800) 522-8017. The Murrow family is offering a $5,000 reward for information that brings Travis home.
MACIN SMITH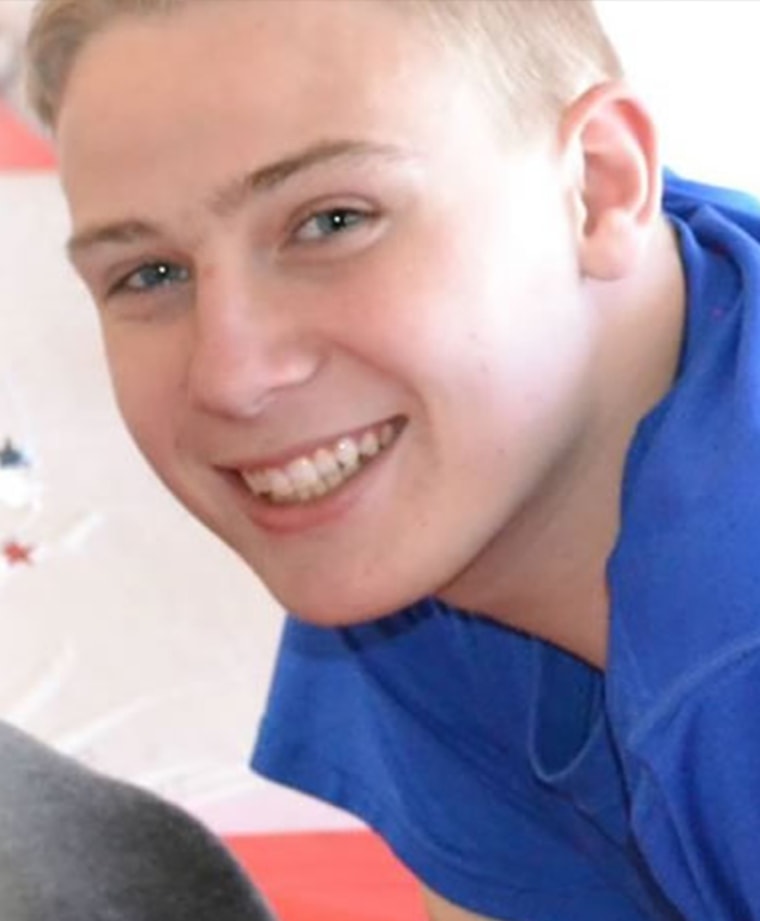 Utah teen Macin Smith was last seen leaving his St. George, Utah home on September 1, 2015 for another day of senior year at Desert High School. The 17-year-old never showed up to school. All of his personal belongings, including his cellphone and wallet, were found at home. Police have classified Macin as a juvenile runaway, but say the case is being taken very seriously. Hundreds continue to post almost daily on the 'Help Find Macin Smith' Facebook page, and request flyers to be posted in other states where Macin may have gone. If you have any information that can help bring Macin home, please contact the St. George Police Department at (435) 627-4300.
REBECCA HENDERSON PAULK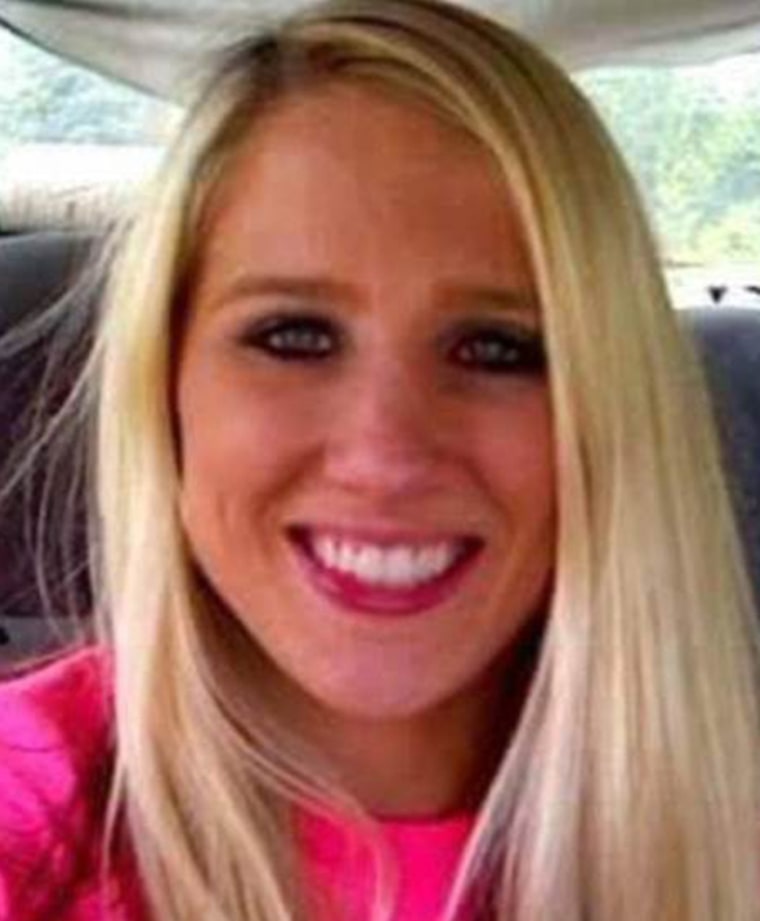 Rebecca Henderson Paulk, 26, left her parents' Alabama home on Labor Day 2015, after spending the weekend with her family. She was last seen at a local business in Meridian, Mississippi on Tuesday, September 8th. Her vehicle was found abandoned in a rural area not far from her last known whereabouts. There appeared to be a break in the case when police questioned John Bentley Poisso Jr., 57, after he was arrested on unrelated misdemeanor charges. He is now being considered a person of interest, as he was the last person known to have seen Rebecca before she vanished. He has not, however, been charged in the case. If you have any information, please contact the Lauderdale County Sheriff's Department at (601) 482-9806.
MIKE KIMSEY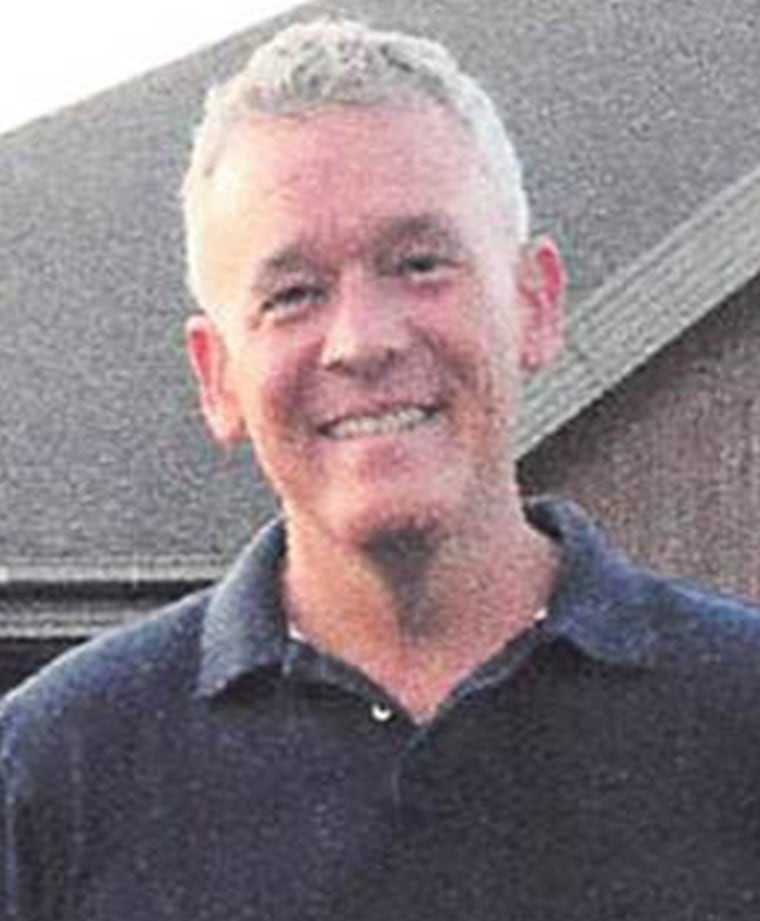 Mike Kimsey, a former Air Force pilot, disappeared on May 29, 2015 from the home the then 48-year-old shared with his wife and seven-year-old son Brody in Louisville, Kentucky. According to police, Kimsey's wife woke up that morning to find her husband gone. His wallet and cellphone were also missing. However, his vehicle was still parked in their driveway. Louisville Metro Police dive team members searched a rock quarry in early November, after dogs allegedly picked up his scent in the area. Nothing of significance was found, according to police. If you have any information that can help bring Mike home, please contact the Louisville Metro Police Department at (502) 574-5673.
CHRISTINA BASTIAN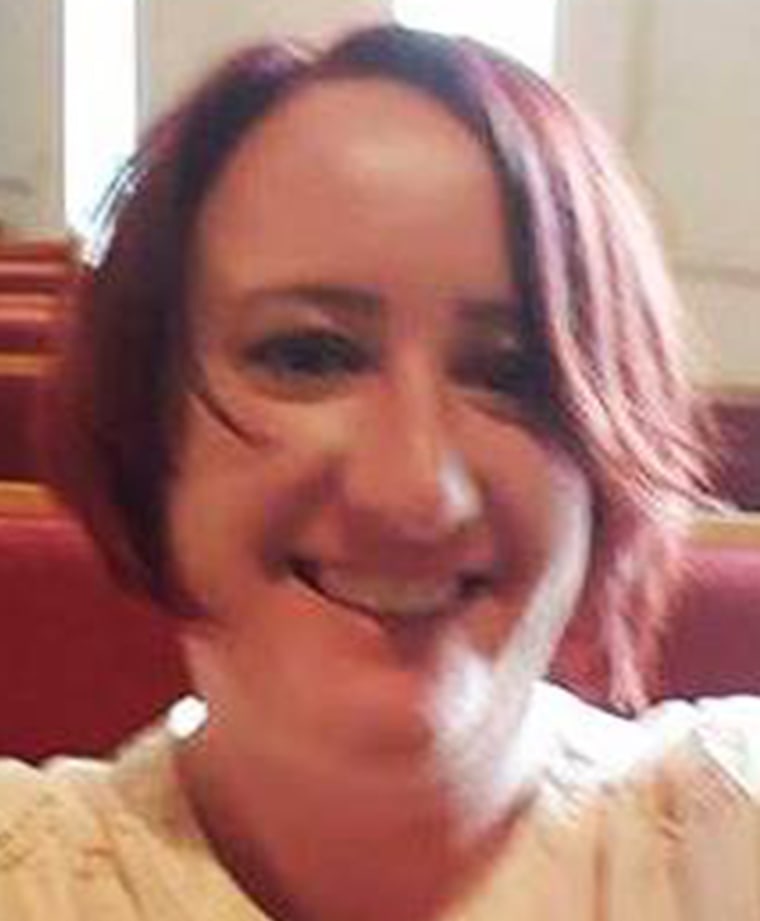 High school teacher Christina Bastian, 34, was last seen in the early morning hours of November 1, 2015 at a friend's home near Apple Valley, California. Her belongings were later found strewn along Highway 247 near Lucerne Valley. Her truck was located, abandoned, on a dirt road. The next day, her maltipoo dog 'Coco' was found by a stranger nearly 70 miles from where the truck was located, but the connection between the two was not made until weeks later. Anyone with information that could help bring Christina home, is asked to call the Apple Valley Police Department at (760) 240-7400.
DONALD JOY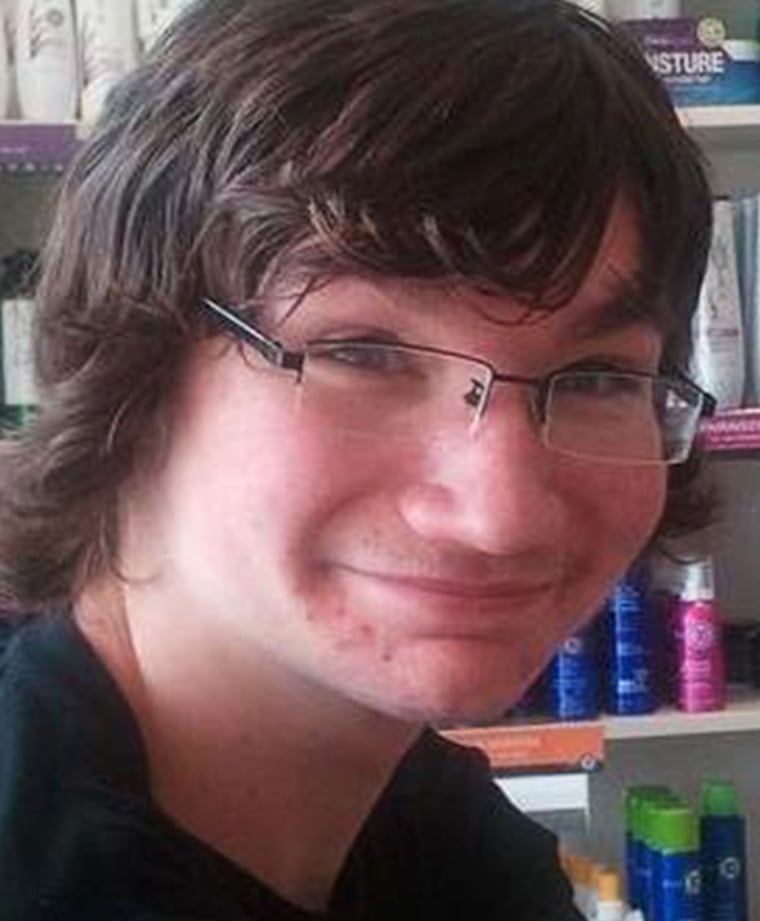 UPDATE December 7th: Donald Joy was found alive and safe on December 4th, 2015 and has been reunited with his family.
Donald Joy walked out of the treatment facility he was staying at in the Baltimore, Maryland area on November 15, 2015 with just the clothes on his back. According to family members, Donald, 16, has been suffering from emotional issues for some time and was participating in a 90-day program at the Arrow Project facility. Donald slipped out of the facility during what is said to have been a fight between two other patients. He does not have a cellphone as the center does not allow them. Police have classified Donald as a critical missing teen because of his medical needs. Anyone with information is asked to call the Baltimore County Police Department at (410) 307-2020.
PEGGY McGUIRE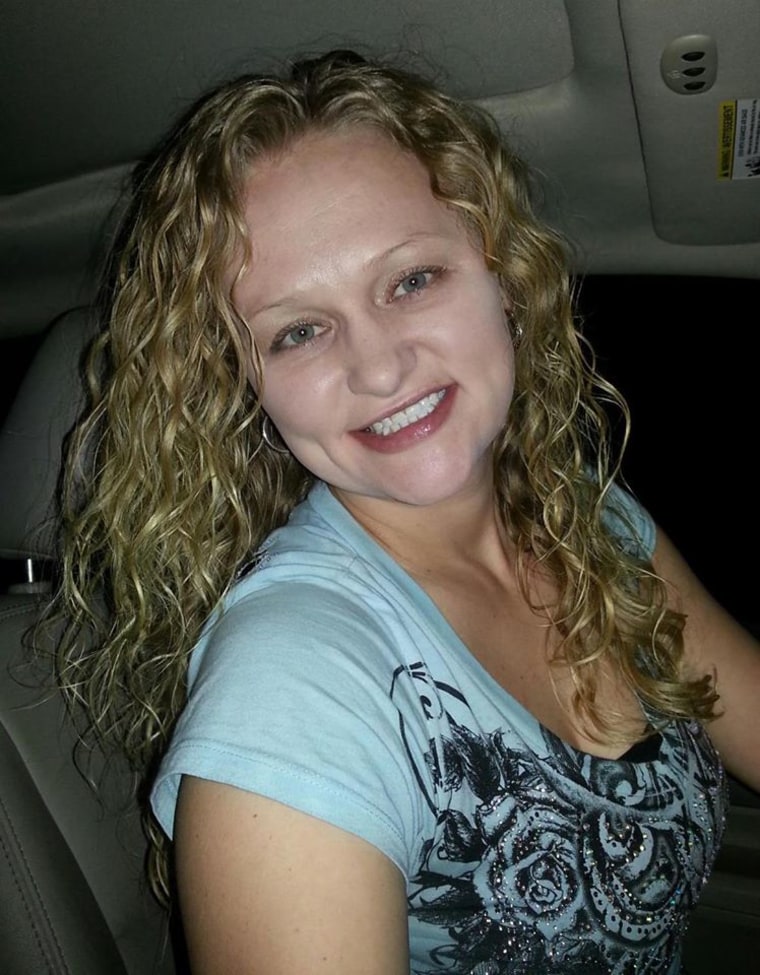 Nurse and mother Peggy McGuire, 29, was last seen dropping her son off at school near Eufaula, Oklahoma and heading back to the home she shared with the boy and his father, with whom she reportedly no longer had a romantic relationship. A grainy security video, captured the next morning around 5:00, shows Peggy's Toyota truck being parked at T&J's Ice House, a rural bar along Highway 9. A dark, unidentified figure can be seen walking away from the vehicle through an early morning storm. There is currently a $20,000 reward offered for information that helps bring Peggy home safely being offered by several local businesses. Anyone with information is asked to call the McIntosh County Sheriff's Department at (918) 689-2526.