Remains found in Long Beach, California last week have been identified as missing man Zachary Kennedy, according to a press release by the Long Beach Police Department.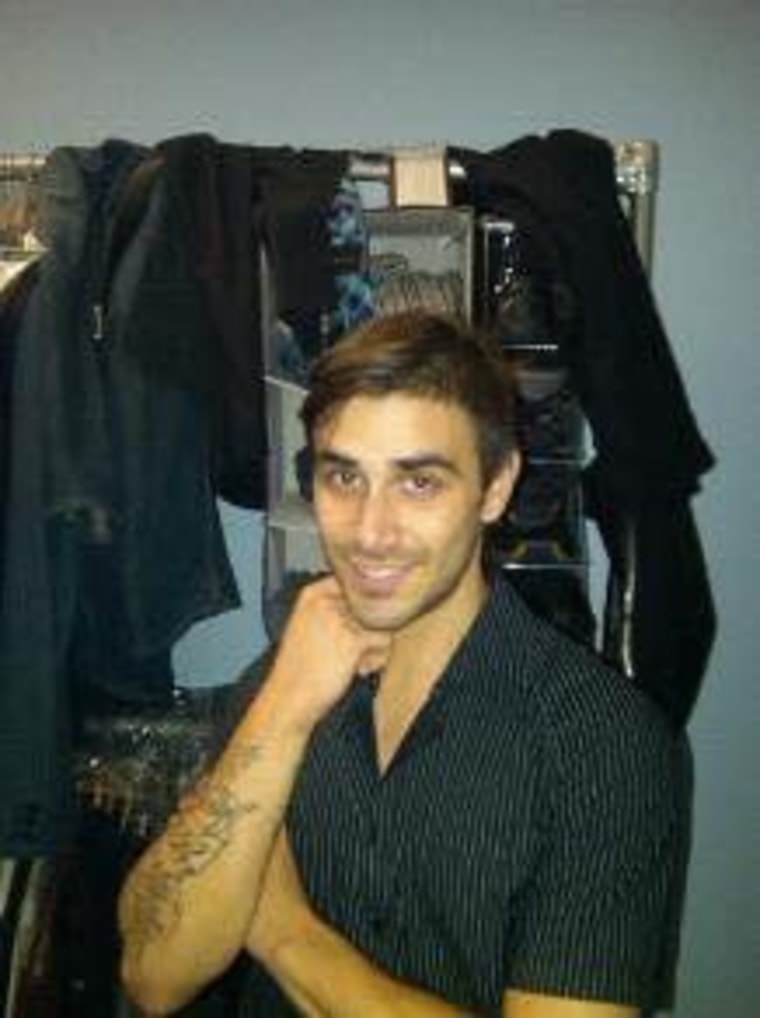 The Wednesday press release says "through relentless follow-up in Kennedy's disappearance, detectives learned that he was last seen at a residence in the 500 block of West Eighth Street, and was possibly buried on the property."
"On May 3, 2018, Detectives in possession of a search warrant began an excavation of the property on W. 8th Street, in the hope of finding Kennedy," the release continued. "Not long after Detectives began the excavation they located what they believe to be the remains of a human body buried on the property."
Police did not comment on what led them to obtain the search warrant.
The statement says the Los Angeles County Coroner's Office responded to the scene and took possession of the remains. The cause of death is still unknown, and no arrests have been made.
As Dateline has previously reported, Zachary was last seen on October 22, 2017. In January, Zachary's father Jeff Kennedy told Dateline that Zachary had made plans to have dinner with his companion, John Hill. Zachary and John had been in a romantic relationship for about four or five years, according to Jeff, but he wasn't sure if they were together as partners any longer.
Jeff says that John told him that Zachary said he was going to a friend's house before dinner.
"Zach was going to call John and say, 'I'm ready for you to come pick me up.' But that phone call never happened," Jeff said. "After the initial text asking him to go to dinner, there was never another phone call made to John."
Zachary's father told Dateline that John "wasn't really concerned the first couple of days" because it wasn't completely unusual for his son to not follow through with plans.
After almost a week of no contact with Zachary, concern grew. Long Beach Police Department Public Information Officer Arantxa Chavarria told Dateline in January that Zachary was reported missing on October 28, 2017.
As the investigation took place, Jeff said he was "totally impressed" with the detectives at the Long Beach Police Department and their efforts to find his son. However, he said he had a gut feeling his son had passed away.
"As a parent, you always have this little glimmer of hope that you'll get a phone call from [Zachary] or from the police department saying, 'Hey, we found him. He's safe,'" Jeff told Dateline. "But my heart is telling me that ain't going to be what comes out of this."
A Facebook post by Jeff on Wednesday confirmed the identification of his son's remains.
"I want to thank everyone for all the love, support and kind messages over the last six months," he said. "Zachary's family can finally have closure and put Zachary at peace. [May] you Rest In Peace Zachary. You are so loved and missed. I cannot wait to bring you home."
Anyone with information in this case is urged to contact Homicide Detectives Scott Lasch and Teryl Hubert at (562) 570-7244. Anonymous tips may be submitted through "LA Crime Stoppers" by calling 1-800-222-TIPS (8477), downloading the "P3 Tips" app to your smart phone (available at the Apple App store and Google Play), or visiting www.lacrimestoppers.org.
Zachary Kennedy was originally featured in Dateline's Missing in America series.