Coming-of-age teen drama "Love, Simon" nabbed the coveted Best Kiss trophy at the 2018 MTV Movie & TV Awards for the on-screen smooch between title character Simon, played by Nick Robinson, and his love interest, Bram, played by Keiynan Lonsdale.
"You can live your dreams and kiss the one that you love, no matter what gender they are," Lonsdale said in his acceptance speech. "You can live your dreams, and you can believe in magic. You can live your dreams, and you can be yourself."
Countless movies and TV shows have explored the angst and euphoria of teen romance, but "Love, Simon," — directed by openly gay powerhouse producer Greg Berlanti — brought a fresh take to the genre by centering the budding romance around two gay teens.
Lonsdale's acceptance of the Best Kiss award follows the 26-year-old actor's public coming out last year on Instagram.
"I like to change my hair, I like to take risks with how I dress, I like girls, & I like guys (yes), I like growing, I like learning, I like who I am and I really like who I'm becoming," the "The Flash" actor wrote.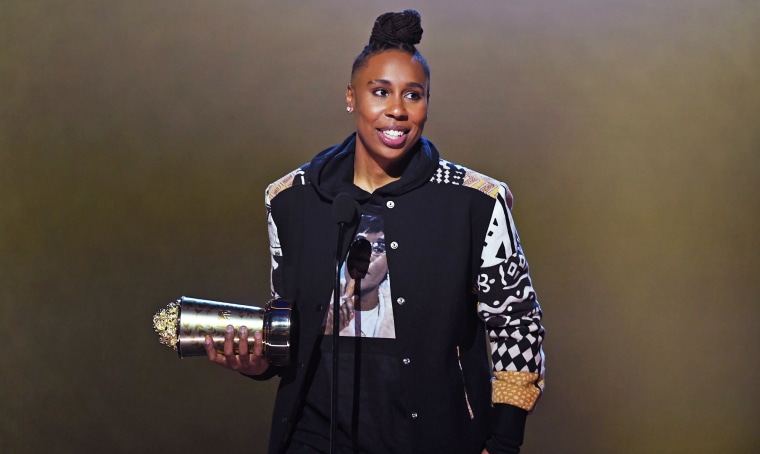 The Best Kiss award wasn't the only notable LGBTQ moment from the awards show, which aired Monday night on MTV.
Out lesbian Lena Waithe was the recipient of the Trailblazer Award for her work on Netflix's "Master of None" and Showtime's "The Chi," along with her LGBTQ activism. During her acceptance speech, Waithe took the opportunity to honor queer pioneers who "strutted through a brick wall so we wouldn't have to." She specifically called out the stars of the 1990 documentary "Paris Is Burning," which chronicled New York's drag scene in the '80s.
"I want to do what we as a society should have done a long time ago, and that's give them the glory and the shine they deserve," Waithe said. "A lot of people featured in this film are no longer with us, but their legacy will never die."
Several stars of The CW's hit show "Riverdale" — which is produced by "Love, Simon" director Greg Berlanti — took to the stage to present the "genderless" award for Best Performance in Show.
"All other award shows divide categories into male and female, but not here," actress Camila Mendes said.
"That's right, the MTV Movie & TV Awards are completely genderless, which means we're celebrating equality over division, and recognizing there's no separation when it comes to talent," co-star Madelaine Petsch added.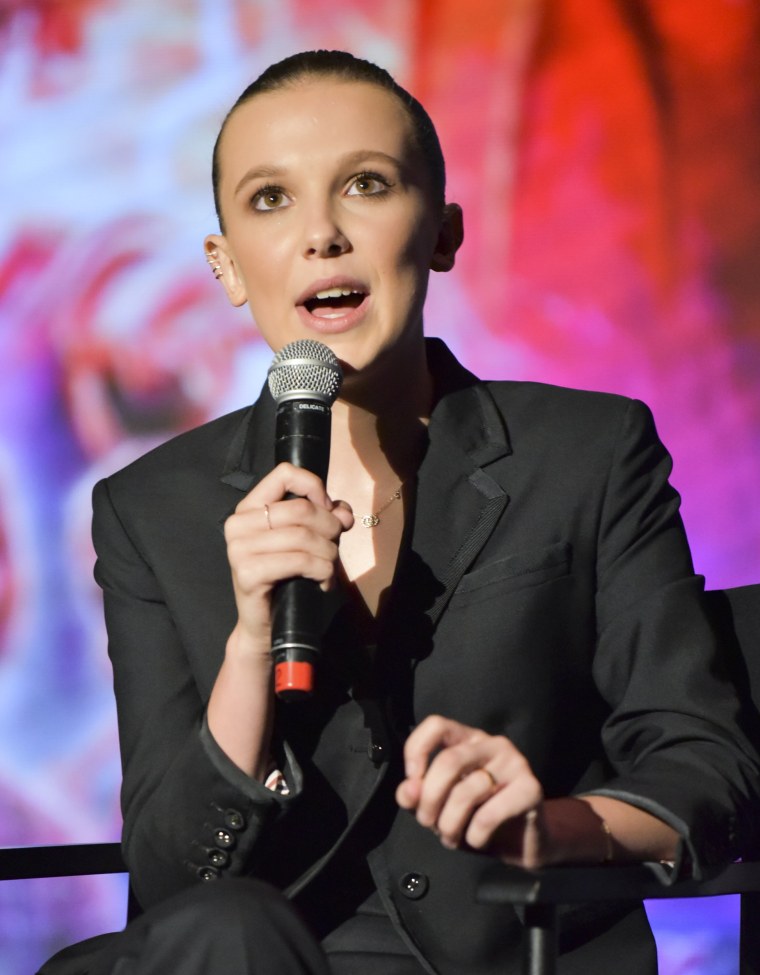 "Stranger Things" actress Millie Bobby Brown, the winner of the Best Performance in Show award, took the opportunity to speak out against bullying in her acceptance speech. Brown deleted her Twitter account last week after becoming the subject of viral homophobic tweets.
"Since I know there are many young people watching this — and even to the adults, too — they could probably use the reminder that I was taught: If you don't have anything nice to say, just don't say it," she said in a prepared video message from her Atlanta home. "There should be no space in this world for bullying, and I'm not going to tolerate it, and neither should any of you."