For Representative Susan Allen of the Minnesota House of Representatives, it was the work of her parents that led to her own life of public service.
Allen, who is Lakota, Dakota, Anishinabe and a member of the Rosebud Sioux Tribe, spent her childhood watching her mother and father work across the country to form Indian dioceses within the Episcopal Church. Her father, who was an Episcopal priest, was instrumental in forming the Navajo and Alaska Dioceses, and the family moved around so much during this time that by the eighth grade Allen and her brother had attended more than 20 different schools across five states.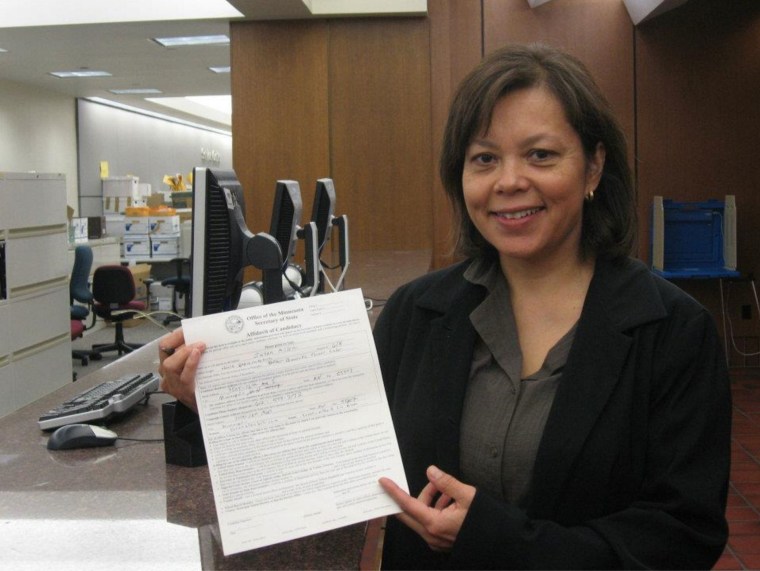 "My sense of working for social and economic justice, that all comes from my family," Allen told NBC OUT. Today, the recently reelected Minnesota legislator is continuing to bring her voice as both an American Indian and an open lesbian to her life as a public servant.
When Allen was first elected to the Minnesota Legislature in 2012, she became the first American Indian woman elected to the Minnesota Legislature and the first lesbian American Indian to win election to any state legislature. "The voice that I brought was someone who knew what it meant to be economically and educationally disadvantaged," Allen said.
Part of this disadvantage was moving around so much as a child, and the fact that even though her father had a Yale Divinity degree, he never made more than $35,000 a year in salary. "The reason my father left South Dakota was because he found out Indian priests were being paid half of what white priests were paid," Allen said.
Allen herself benefited from public assistance programs as an adult, ranging from scholarships and financial aid to parenting classes. So when she first entered her role as a state legislator, she fought hard to ensure that these types of programs continued to benefit the people of her state.
"When I got to [the legislature] I could bring that perspective of having benefitted from these programs," Allen said. "And so the first work that I did was for families that were on public assistance, and trying to restore some of these benefits that had been cut."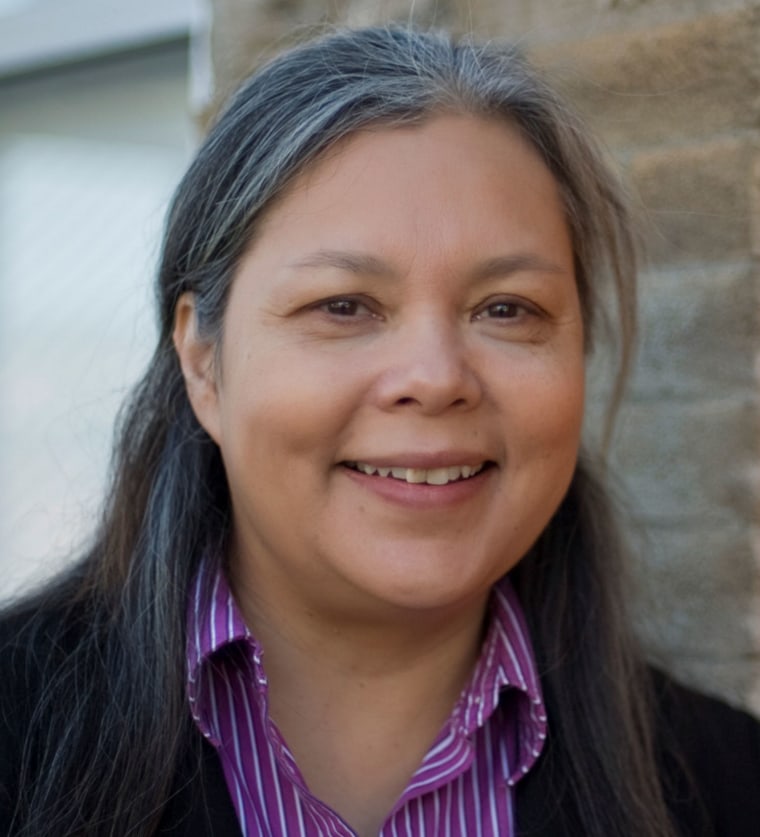 As Allen continued her political life, she always saw strength in her identity as "two-spirit," which typically refers to someone who is both LGBTQ and American Indian (or Native American).
"I think many Indian people in Minnesota followed my campaign," Allen said. "In urban areas we have two-spirit societies and we're very supportive of Indian people who are members of the LGBTQ and two-spirit community. But in the rural areas and the reservations it's not something people talk about."
Allen attributes this homophobia to the forced assimilation that is a part of American Indian history. But she sees things changing, and feels it is important to do her part in showing that being LGBTQ can be a source of strength and not something to be ashamed of. "I felt it was important to always talk about it and identify myself as a member of the LGBTQ community," Allen said. "To help normalize it."
Her entrance into politics also happened to come in the midst of the nationwide fight for marriage equality, and Allen again felt she could use her voice and perspective to help bring a closer association to the colleagues she was working with in the state legislature.
"Bringing that two-spirit perspective about gender variations, which is a part of me, was something that not many legislators knew or had an affiliation with," Allen said. "So I think it has been a really good thing as a legislature to have that diversity, so people can understand."
Allen also gives credit to her LGBTQ colleagues, Senator Scott Dibble and Representative Karen Clark, for the diversity they also bring to the Minnesota Legislature. In fact, one more name can be added to that list with the recent election of Erin Maye Quade to the Minnesota House of Representatives.
As for Allen, she will continue to serve her district in Minneapolis, which is home to a diversity of immigrant communities. This diversity takes on an added significance after the recent presidential election.
"In the community people are frightened," Allen said. "The Latino community and also the Somali community have been targeted. Incidents of hate crimes have gone up."
Allen said that local legislators and organizers are making sure that people know where to report hate crimes, and that the community is also made aware of the many organizations that provide support to immigrant communities.
"We have some very strong organizations here because Minnesota has a strong history with Hmong communities and other Asian groups," Allen said. "And so at this time we're organizing and trying to support these organizations working to address the racial tensions that have developed after this election. We're just gearing up because we don't know what's going to happen and we want to be prepared."